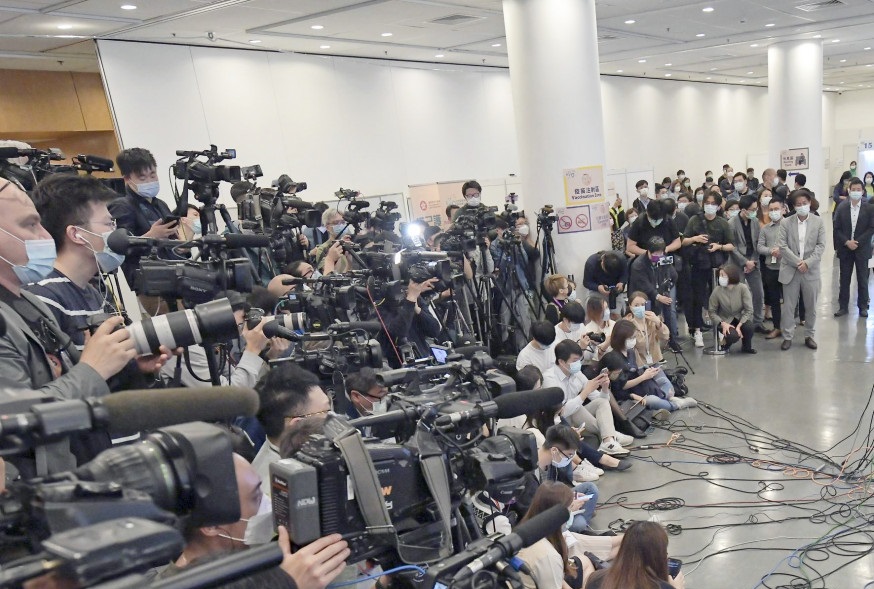 Hong Kong ranks 80th in World Press Freedom Index
Hong Kong remained at the 80th position in the 2021 World Press Freedom Index released by Reporters Without Borders, the same as last year.
The Index mentioned the new threat posed to journalists by the national security law, government's intervention of RTHK's editorial autonomy, and the rise of independent online media.

The Index said the national security law adopted in June 2020 allows the Chinese government to intervene directly in Hong Kong. The law also lets the government arbitrarily punish what it regards as "crimes against the state".

The law is especially dangerous to journalists, the Index said, with the example of Jimmy Lai Chee-ying being arrested and facing a possible life sentence.

The Index as well mentioned that RTHK is being subjected to a full-blown intimidation campaign by the government, which aims to restrict the broadcaster's editorial autonomy.

Yet the rise of independent online media is worth noticing, according to the Index.

The Index named Citizen News, Stand News, The Initium, Hong Kong Free Press and inMedia, media supported by participative funding and growing audience.

China ranked in the 177th among 180 countries in the Index, while South Korea ranked in the 42nd, followed by Taiwan. Japan ranked in the 67th. Norway ranked the first for five years in a row.