Rabbit owners urged to pay close attention to pets' diet after tests show some products do not meet international standards.
Hong Kong's consumer watchdog has found that more than 60 per cent of "complete" rabbit feed it tested failed to meet international standards with either insufficient or excessive amounts of minerals and nutrients, prompting a warning over potential health risks to the animals.
The findings also showed that 8 out of the 12 products tested needed to provide more precise instructions to prevent consumers from overfeeding their rabbits.
The Consumer Council said the findings, released on Thursday, underlined that rabbit owners should pay close attention to their pets' diets, which was paramount to their health.
"Various nutritional problems were found among all makes, which failed to comply with the relevant recommendations of the European Union's [EU] guidelines for complete pet foods," said Kyrus Siu King-wai, the council's publicity and community relations committee chairman.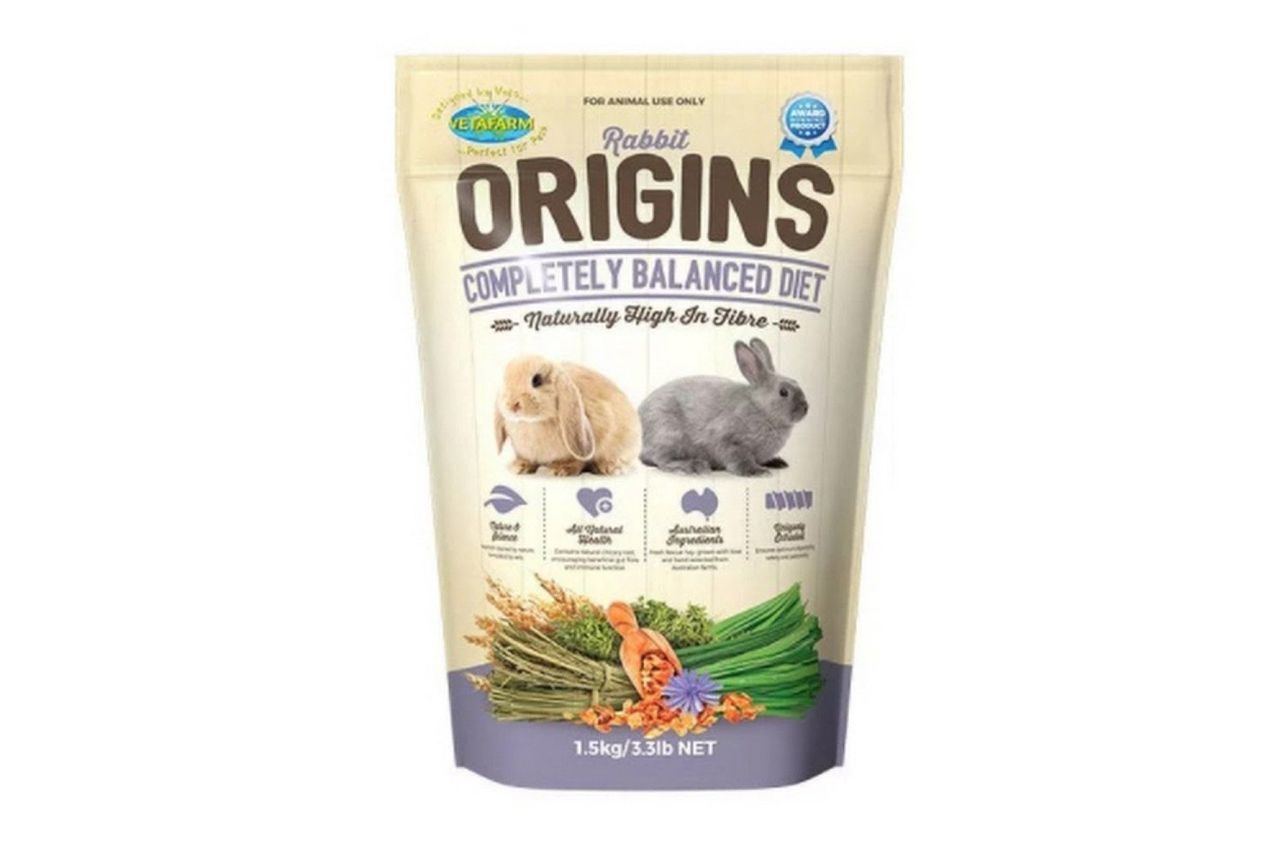 VETAFARM Rabbit Origins Completely Balanced Diet rabbit food failed to meet EU guidelines for three macronutrients, according to the council.
The council tested 12 products for adult rabbits which were bought from pet supply stores and online shops ranging in price from HK$46 to HK$241 (US$6 to US$31) per pouch, equivalent to about HK$4.2 to HK$30.1 per 100g.
Among the 12 products tested, eight claimed to be "complete" pet food, which were products meant to provide all the required nutrients. Of the remaining four, one was stated to be "supplementary" food and three did not specify their category.
Five out of the eight feed products which claimed to be "complete" pet food were found to have insufficient or excessive amounts of at least one macronutrient.
In particular, VETAFARM Rabbit Origins Completely Balanced Diet rabbit food failed to meet the EU guidelines for three macronutrients: crude protein, crude fibre and crude fat.
The VETAFARM product tested was found to have only 9 per cent crude fibre, while the EU recommendation was 14 per cent.
The sample exceeded the EU recommendation for crude fat and starch, set at maximum of 5 per cent and 20 per cent respectively. The feed was measured by the council to have 8.8 per cent of the former and 26 per cent of the latter.
The Post has contacted VETAFARM for comment.
Siu noted that complementary rabbit foods should not be intended as staple diets over an extended period because they did not provide complete and balanced nutrition.
The council pointed out that excessive amounts of fibre in a rabbit's diet could lead to low energy intake, while insufficient fibre could slow down the rabbit's gut movement and even cause gut stasis.
Additionally, they found the amount of minerals in all tested brands needed to be improved.
Problems related to calcium and phosphorus were the most prevalent among the feeds, with eight failing to meet the EU guidelines.
With an unbalanced intake of minerals together with limited opportunities to chew, rabbits may develop overgrown teeth or even dental abscesses.
More than half of the feeds tested did not meet the recommended vitamin D levels. One of the samples, despite being labelled a complete feed, was found to contain no vitamin D3 at all.
The findings also indicated that more than 60 per cent of the products failed to provide clear instructions to pet owners. For example, Bunny Nature's RabbitDream HERBS - Complete food for dwarf rabbits only provided information such as "refill the food bowl when all food has been consumed".
The council noted that rabbit owners were likely to overfeed their pets due to unclear instructions, putting the animals at risk of diseases such as obesity.
"Certain makes only roughly specified that the feed can be provided without limit or did not come with a measuring cup, which could lead to overfeeding," Siu said.
An agent for Bunny Nature told the Consumer Council that their products were composed of herbal elements, so owners could feed their rabbits an unlimited amount.
The council stressed that a rabbit's diet should consist of plenty of grass or hay, with an appropriate amount of different types of fresh vegetables and a suitable amount of feed, while clean water should always be provided.