Secretary for Development Bernadette Linn says public opinion on home density and transport routes for reclaimed land as part of 'Lantau Tomorrow Vision' will be heeded.
Hong Kong's development minister has pledged to listen to public opinion over the number of flats and transport routes planned for land to be reclaimed off Lantau Island before work starts in three years.

Secretary for Development Bernadette Linn Hon-ho on Saturday said the government would discuss the massive 1,000-hectare (2,471-acre) reclamation project near Kau Yi Chau at a Legislative Council panel meeting on December 19.

The scope of the reclamation, land use, the allotment of space for housing and commerce, and the alignment of major roads and railways will be looked at.

Linn said the reclamation would begin in 2025 as planned.

"We hope to explain to the public, and we will also listen to their opinion," she said.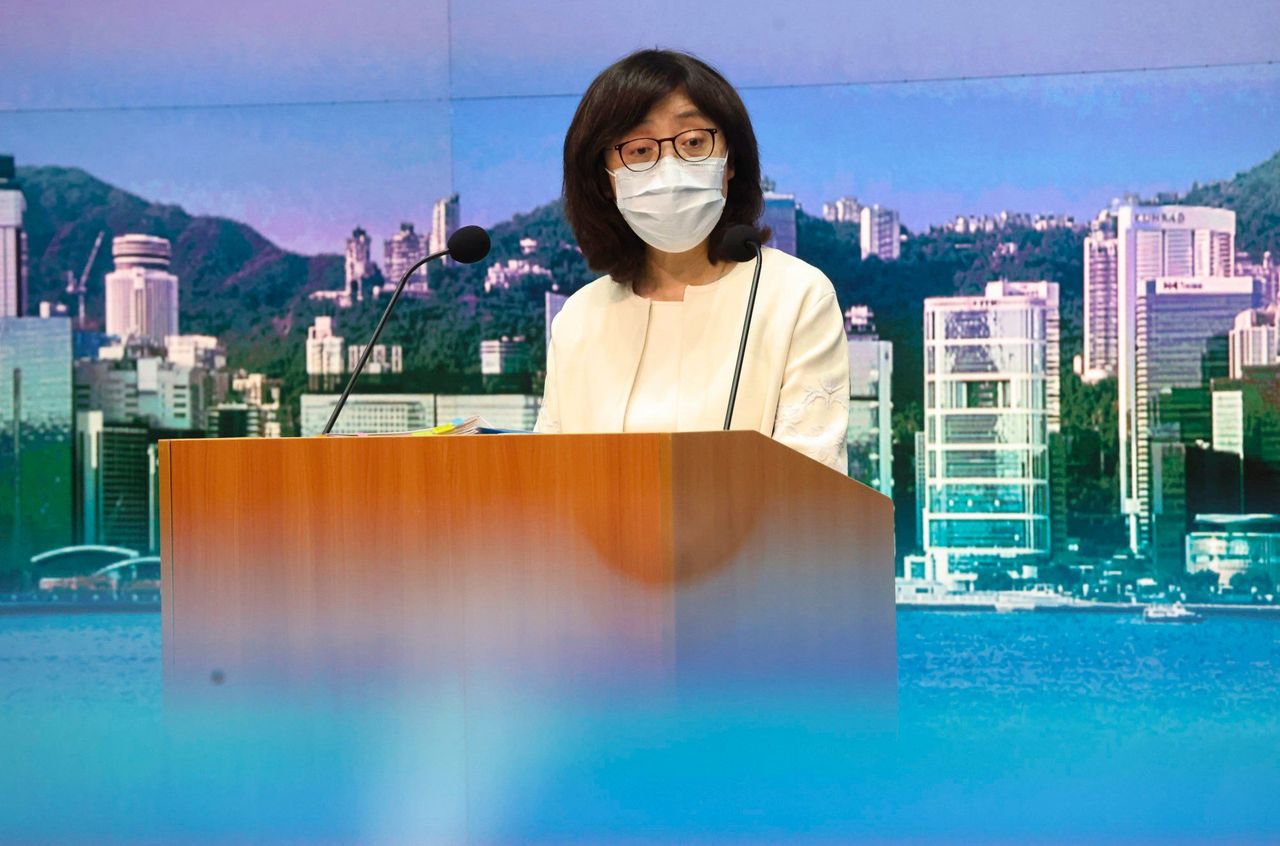 Secretary for Development Bernadette Linn.
The artificial islands are part of the "Lantau Tomorrow Vision", a project designed to meet the city's long-development needs unveiled by former city leader Carrie Lam Cheng Yuet-ngor in her 2018 policy address.
Chief Executive John Lee Ka-chiu discussed the project in his first policy address in October and revealed that the government would put forward proposals for the artificial islands this year.
He also set a target of next year for the start of an environmental impact assessment for the project.
The reclaimed land is expected to be enough for about 150,000 to 260,000 flats for about 400,000 to 700,000 residents.
Linn also defended the government's recent proposal to amend bills to cut red tape and speed up land development.
She said the changes would not weaken the monitoring powers of Legco and public participation would still be part of the process.
The government earlier proposed to amend six bills, including shortening the town planning process from 11 months to seven by compressing three rounds of public consultation into one.
"We need to strike a balance," Linn said. "While we speed up and improve efficiency, we also need to put public participation in a proper position."
Land reclamation could also be started without waiting for planning or funding approval by the relevant authorities under the proposed changes.
An earlier proposal to exclude the public from hearings unless invited by the Town Planning Board was dropped. It had been suggested instead that people would be given a limited time period to express their views.
Linn said streamlined administration was important and that the amendments were designed to shorten the time required for statutory processes and to synchronise some procedures such as planning and compensation for land acquired by compulsory purchase.
Secretary for Housing Winnie Ho Wing-yin, meanwhile, again defended the government's plan to build a new type of transitional housing. Ho said the speed of construction of the new-style flats, dubbed "light public housing", was crucial.
She added the creation of 30,000 light public housing flats would help fill a major gap and cut waiting lists.
Ho said authorities would review land use every three to four years to decide whether to continue to use it for short-term housing or change to long-term uses in line with the development of surrounding areas.
She added the authorities would add a requirement to consider the possibility of reuse of the components of the temporary homes to the tendering process.
The Housing Bureau is hoping to secure a HK$32 billion (US$4.1 billion) lump sum from the legislature in the first quarter of next year for 30,000 transitional homes.
The amount, which includes a HK$26.8 billion design and construction element, means that each flat would cost around HK$900,000, a figure criticised by lawmakers as too high.
But Ho, in an earlier explanation to lawmakers, argued that building the temporary homes would cost HK$20 billion.
She said buildings with 16 to 18 floors would cost HK$680,000 a unit, similar to the HK$650,000 cost of a permanent public flat.