Keyword check of library archives by Post in Chinese and English finds no works related to the military crackdown in Beijing 34 years ago.
Hong Kong public libraries have pulled most books and documentaries about the Tiananmen Square crackdown from their shelves just weeks after they were asked by government auditors to step up efforts to root out works "manifestly contrary" to national security, the Post has found.

Critics on Monday said the removal of books would damage the city's reputation for openness.

Simon Chu Fook-keung, a former acting director of the city government's archives from 1999 to 2003, said censorship of books was not uncommon in many places, but removal without explanation could have consequences for government credibility.

"If a government cannot even convince its people why certain books – including those apparently non-political – are banned, it might have difficulties in winning trust on other issues," he warned.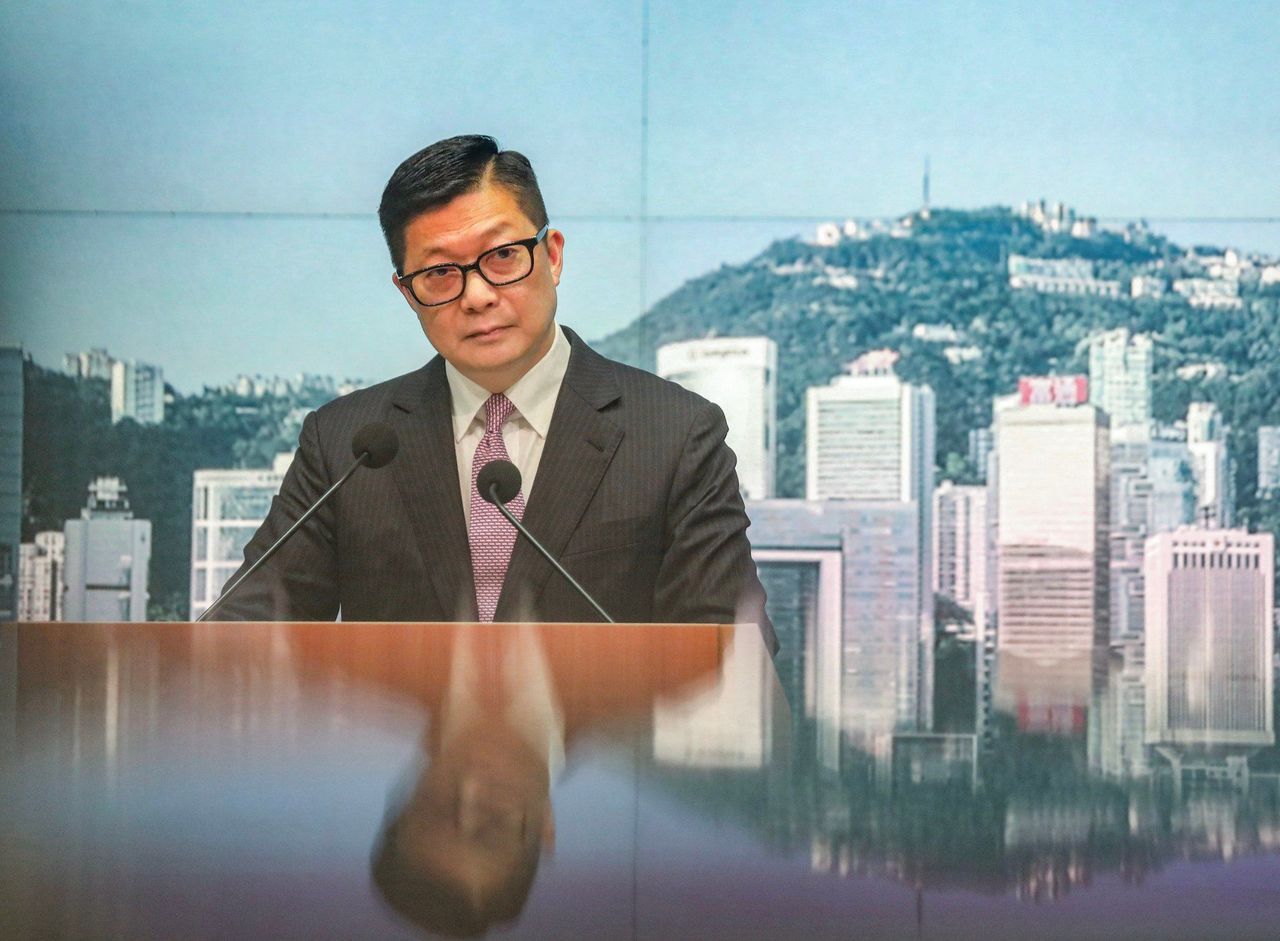 Secretary for Security Chris Tang.

But security chief Chris Tang Ping-keung said the public library service had well-established policies on book selection.

"I am also sure that safeguarding national security is high on the agenda of each and every individual department and bureau," he said.

An academic, however, said he feared that the authorities' removal of books would undermine Hong Kong's reputation as a city with strong rights of access to information and appealed for transparency about the criteria for government book censorship.

A spokesman for the Leisure and Cultural Services Department, which runs the city's 71 public libraries, said it reviewed and cancelled books that were "not in line with the development" of the service on a regular basis.

"Books with content suspected of breaching the national security law or other local laws are removed immediately for a review," he said.

A Post search of the public library archives on Monday using keywords such as "June 4, 1989", "Tiananmen Square" and "June 4" in Chinese and English, found no items relevant to the military crackdown in Beijing 34 years ago.

Dozens of well-known items related to the crackdown have been taken down, including documentaries created by RTHK, the city's public service broadcaster, a Chinese-language book on the incident written by 64 Hong Kong journalists and The Power of Tiananmen by Chinese sociologist Zhao Dingxin.

One of the few relevant books that remained on library shelves was Beijing Coma, by Chinese-born British writer Ma Jian, a 2008 English-language novel censored in mainland China, but still available in five city libraries.

Works that dealt with the Tiananmen Square crackdown said to be sensitive by the mainland authorities dwindled in advance of the 34th anniversary compared with the 149 items available in 2019 as recorded by local media outlets earlier.

A Post reporter, posing as a reader, asked staff at the Hong Kong Central Library in Causeway Bay if it had any books on the June 4 crackdown.

The reporter was told that there were no books on the topic because it was "related to the Chinese political situation".

A 30-year-old at the library, who refused to be identified because of the sensitivity of the subject, said they feared that children in the future would question if the crackdown had actually happened if they could not find out about it in libraries.

Non-political titles were also on the growing list of books recently removed from shelves after an Audit Commission report published last month said that more effort was needed to examine "library materials for safeguarding national security".

These included romance novels by Democratic Party ex-lawmaker Roy Kwong Chun-yu, an award-winning martial arts novel review by former legal sector legislator Margaret Ng Ngoi-yee and two travelogues by veteran journalist Allan Au Ka-lun, who was a columnist for the now-closed Stand News.

Other titles no longer available include two Chinese books by political scientist Ma Ngok of Chinese University, and comic strip collections by satirical cartoonist Wong Kei-kwan, better known by his pen name Zunzi, whose work was axed by Chinese-language broadsheet Ming Pao from Sunday after criticism by an official.

Au wrote on his Facebook page on Monday that his two books, published more than 10 years ago, were "purely about travel" and that the "most politicised" content was likely to be about the global poverty disparity or the suppression of democracy in Zimbabwe.

But he admitted he was not surprised by the removal of his books and added that he had no expectations for "a government without checks and balances".

Ma, a veteran academic who specialises in local elections, said that continued removal of books would affect Hong Kong's reputation.

"Hong Kong has been known for its free access to information in the past decades. Are the ongoing moves by authorities contradicting their own goal of 'telling good Hong Kong stories'?" he said.

Dr Rizwan Ullah, a member of the Public Libraries Advisory Committee and also vice principal of a secondary school, said he believed schools were not under pressure to follow the public libraries' lead on book removal.

He added most schools, which have a smaller volume of books, had completed vetting collections on campuses two years ago after the national security law came into force.

"The selection of books in campuses is decided by librarians according to their professionalism and the schools' development. This hasn't been changed," Ullah said.