The 35-year-old man is the first person to be sentenced for flouting a court order granted in 2019 which bans anyone from posting material online that could incite violence
A fitness trainer in Hong Kong has been given a suspended jail term for encouraging the killing of police officers during the 2019 civil unrest in the city, becoming the first person to be sentenced for flouting a court ban on online content that could incite violence.

The High Court on Tuesday sentenced personal trainer Edward Sung Ho-tak, 35, to 21 days in prison, but suspended the term for 12 months, after he admitted to posting two inflammatory messages on Facebook in November 2019. He was also ordered to pay HK$180,000 in costs.

The case marks the first time someone has been sentenced for violating the injunction, which was granted to the secretary for justice on October 31, 2019, during the city's social unrest.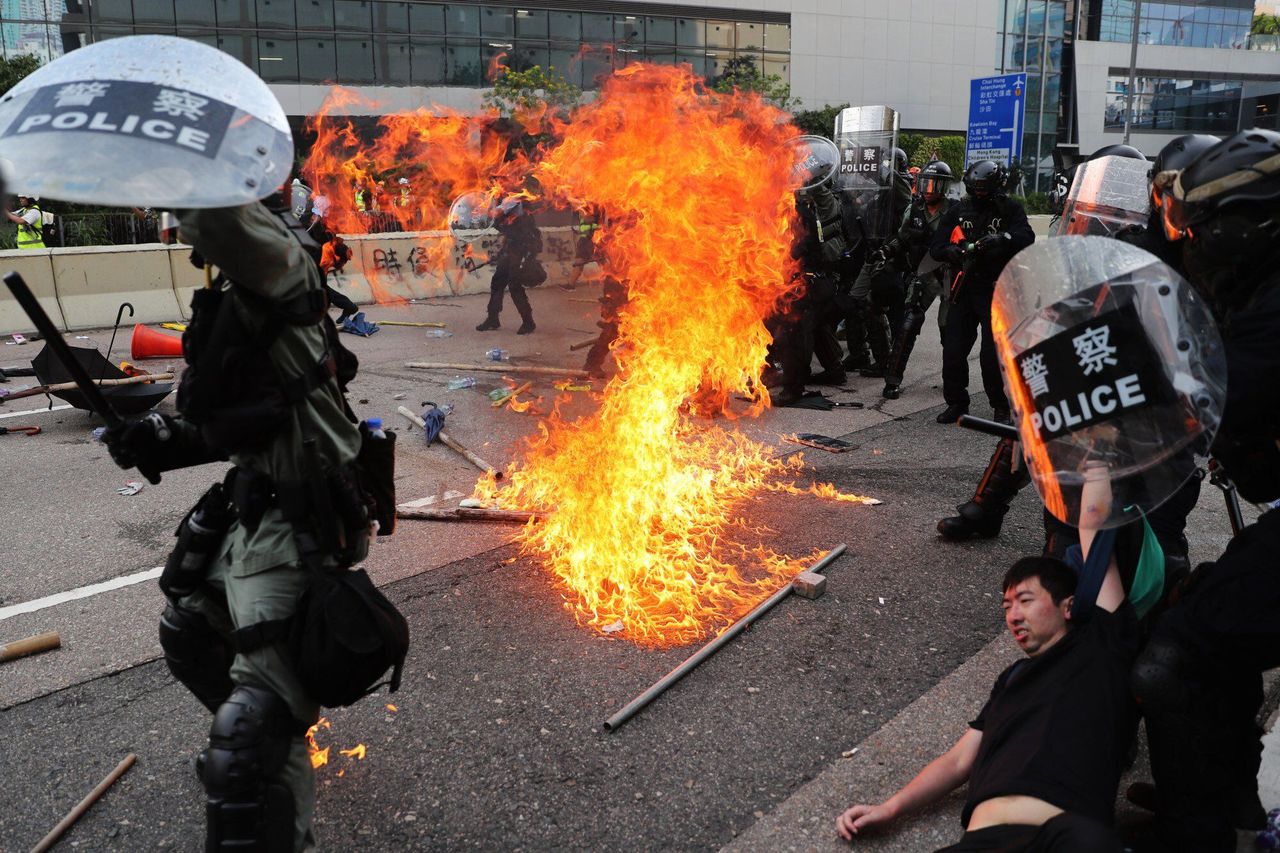 A petrol bomb lands near riot police, close to the Ngau Tau Kok Police Station, while police officers arrest protesters in August 2019.

The injunction barred the wilful dissemination, circulation and publication of any material or information that "promotes, encourages or incites the use or threat of violence, intended or likely to cause unlawful bodily injury to any person … or unlawful damage to any property within Hong Kong".

Justice Russell Coleman said this was a serious case of incitement at a time when the social unrest was "unprecedented" in terms of the number of people arrested, mass vandalism and high levels of violence.

But he also acknowledged there was "significant delay" to these proceedings, calling the authorities' handling of the case "more than just disappointing", considering that he had originally granted the injunction to urgently prevent further incitement of violence.

Speaking on behalf of the justice secretary, counsel Martin Ho Cheuk-hang explained that they had needed time for an investigation and legal advice.

But Coleman said the court was entitled to a quick response and a significant delay was "almost bound to frustrate" its ability to properly monitor its own orders.

"Of course, I do not say that it is improper to bring these contempt proceedings," he said. "But it might be said that pursuing the contempt so long after the event, well after the fraught social situation at the time of the incitement injunction has calmed down, risks unhelpfully raking over the embers."

Sung posted the first message on November 11, 2019, sharing the photo of the police officer involved in the shooting of a student protester in Sai Wan Ho earlier in the day, and added a comment saying that the man and his entire family should be killed.

He posted the second message the next day, saying: "Hope to see the corrupt cops die tonight. Must see some corrupt cops die [tonight]."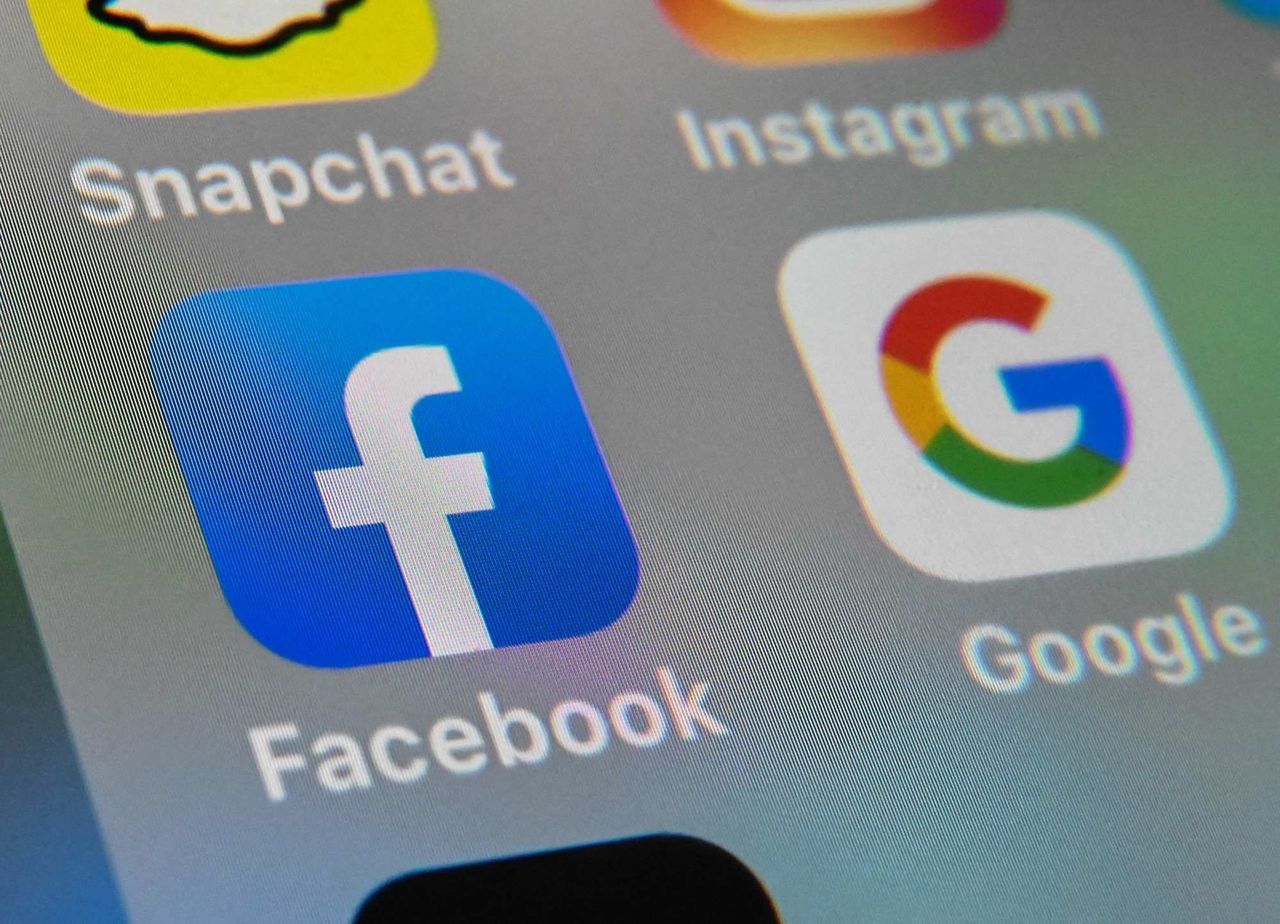 The logos of mobile apps Facebook and Google displayed on a tablet.

Upon being arrested on November 14, Sung admitted to posting the messages out of anger after learning about the shooting and news that police would be entering Chinese University on November 12.

He also told investigators that he was not aware of the injunction, but he was willing to delete the posts, which he did after being released on bail.

Less than a week later, he posted: "I would like to express my sincere apology if the post caused any misunderstanding or antipathy to anyone. I have already deleted the content out of concern, and I hope it will not be shared again. Again, I would like to apologise to everyone for my radical expression."

He was then unconditionally released in February 2020 and told that the criminal case against him had been discontinued, only to find out in October of the same year that the authorities will pursue his case in the form of civil proceedings.

In mitigation, defence counsel Kenny Chan said his client learned a vital lesson the hard way after 30 "horrific" hours in police custody and had become more conscious with what he posts on social media.

Sung also apologised in a letter to the court, adding: "I have no political stance, I just want to work hard to earn money in order to support my family."

Police said they welcomed the sentence.