Judge says he feels "difficult and reluctant" condemning defendants to incarceration, noting they were not heinous criminals.
Eight people have been jailed for up to 56 months for rioting near a university during some of the worst violence of the anti-government protests in Hong Kong three years ago.

The eight men and women who were sentenced in the District Court on Friday were prosecuted over their roles in the chaos that broke out less than 1km to the east of Polytechnic University in Kowloon on the night of November 18, 2019.

The defendants included a YouTuber with a law degree, a company manager who had a cancer-stricken wife to care for, and a university student who is the heir to a dried seafood grocery chain in the city.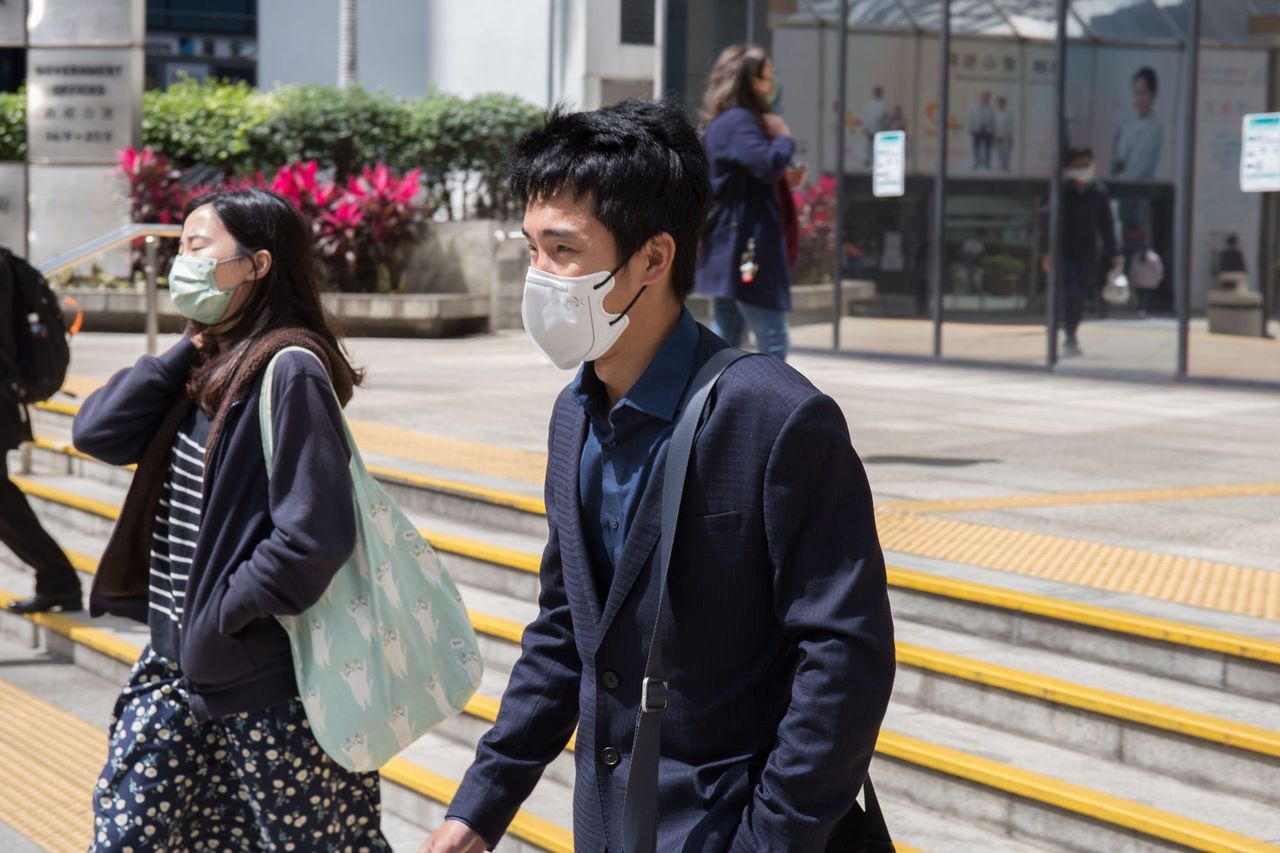 YouTuber Auman Yick outside District Court.

Judge Ernest Michael Lin Kam-hung said he felt "difficult and reluctant" condemning the defendants to incarceration, noting they were not heinous criminals and had committed the offences under the influence of the then "febrile" social environment and "individual scholars and public figures" who advocated pursuing justice through breaking the law.

But Lin stressed the riot in question had wreaked havoc in the heart of a bustling city and each of the accused must shoulder responsibility as mature adults.

"Although the social system is imperfect, mere destruction without plans to build would only make life difficult for modern-day people," the judge said.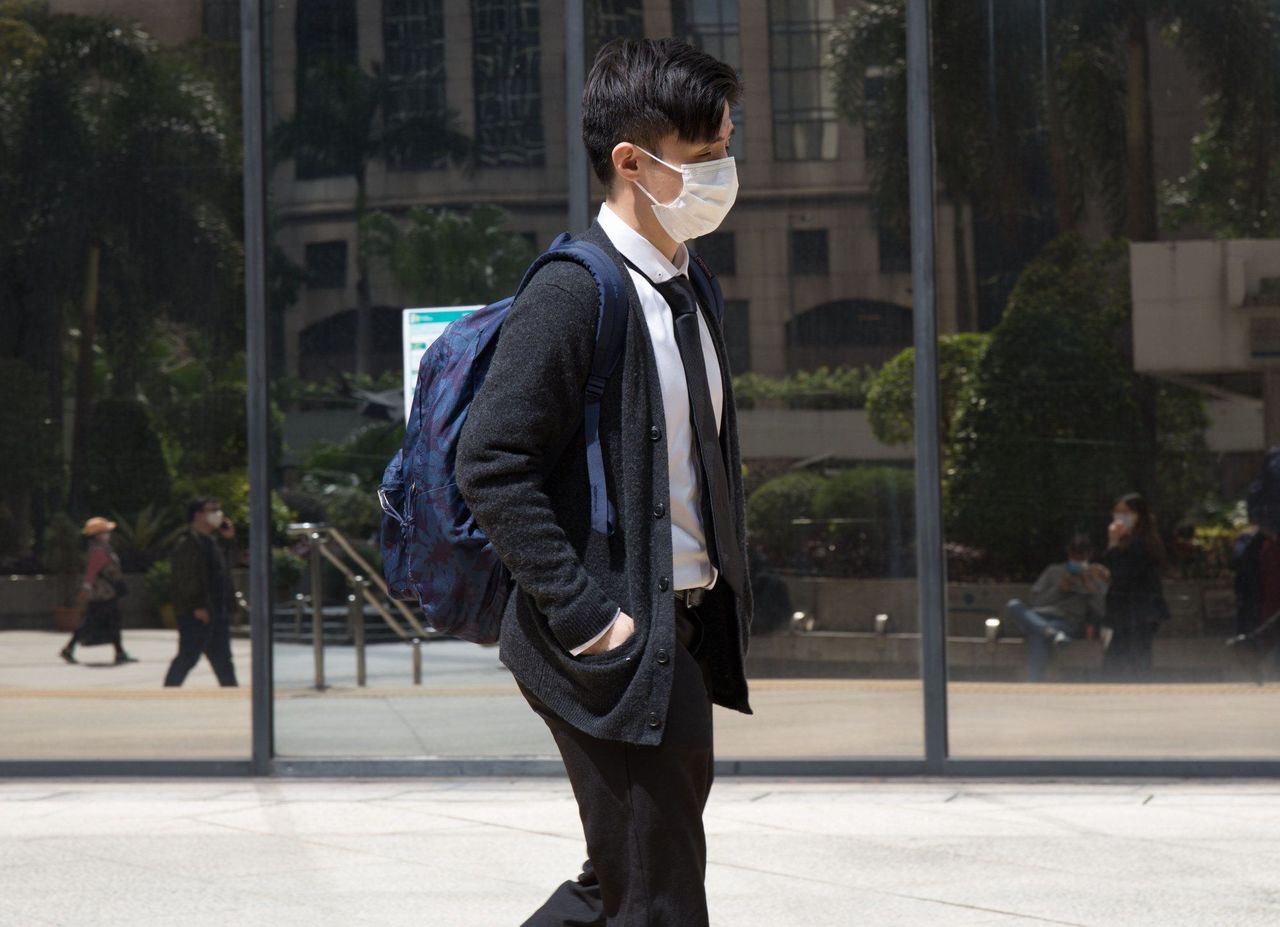 Hair care laboratory trainee Liu Hong-leung at District Court.

The court heard thousands of protesters had assembled along a section of Nathan Road between Gascoigne Road and Jordan Road that night, in the hope of breaking a police siege of Polytechnic University, which earlier became a protesters' stronghold.

What started as a citywide strike on November 11 against police's use of force during the social unrest that year descended into a week of street violence, chaos and traffic disruption, culminating in a fierce battle outside the campus in Hung Hom.

During the riot that went on for more than 90 minutes, black-clad protesters barricaded the thoroughfare with bricks, bamboo sticks and iron fences taken from the sides of the roads. Some also shone laser beams and hurled petrol bombs and bricks at officers who attempted to disperse the crowd with tear gas.

Police began arresting protesters at 10pm and stopped 10 suspects in the vicinity.

Student Wong Ming-ho, 18, and delivery worker Au Hoi-fung, 23, pleaded guilty to rioting before the trial began in late February. Wong was sentenced in May to detention of up to nine months in a labour-intensive correctional facility, whereas Au received 44 months in jail on Friday.

Seven of the eight defendants who pleaded innocent were convicted last month as charged.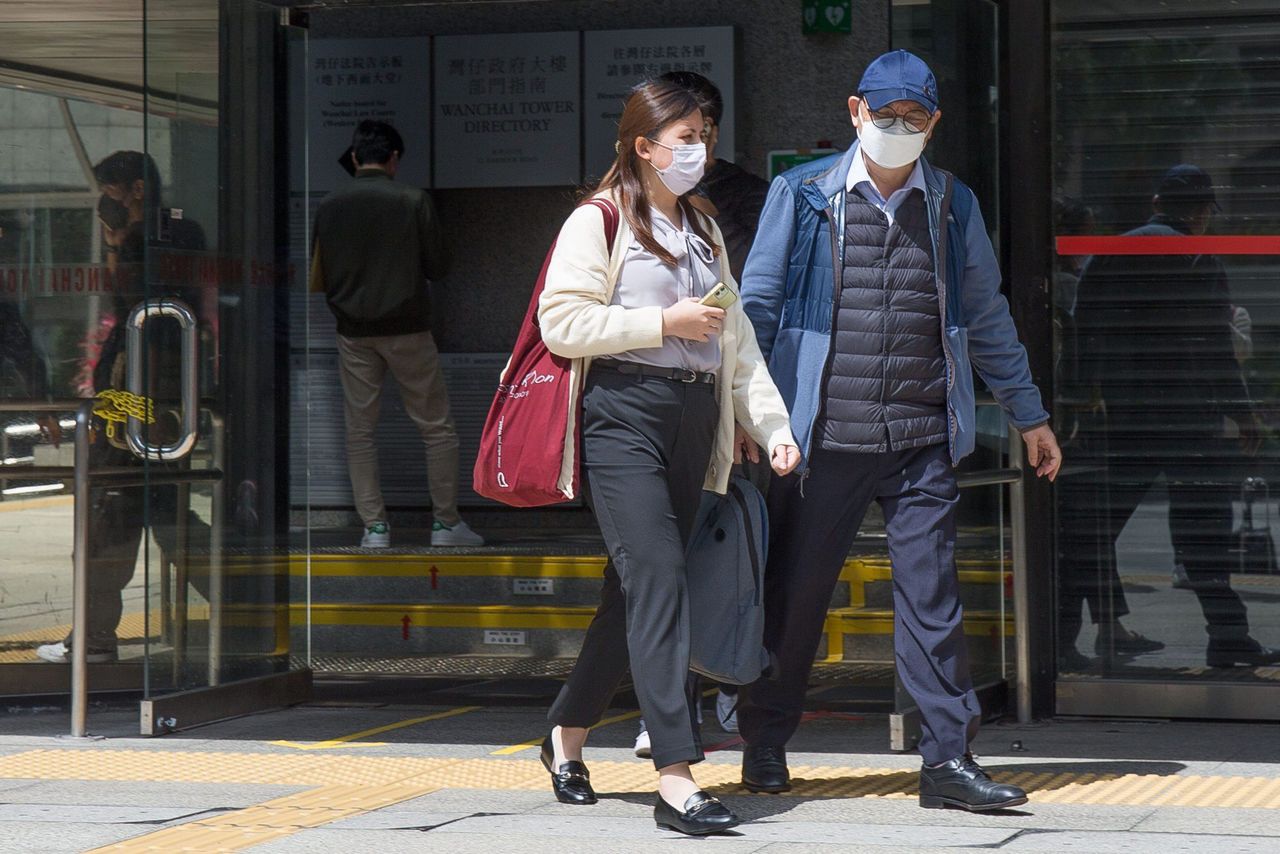 University graduate Lam Chin-ching (left) at District Court.

They are: students Cheung Wing-sheung, 21, and Poon Wing-kit, 22; university graduate Lam Chin-ching, 25; hair care laboratory trainee Liu Hong-leung, 22; carpenter and company manager Lee Ping-lok, 63; YouTuber Auman Yick Chek-bong, 28; and Li Ka-vi, 26, who was jobless.

Liu and Lee were additionally convicted of possessing offensive weapons over a hammer and laser pointer found in their respective possessions.

Janitor Chu Wai-hung, 44, who claimed he was a first aid volunteer at the scene, was acquitted after the judge accepted he might have been a "Good Samaritan" with no intention of joining the riot.

Poon, a first-year Chinese University undergraduate whose family runs a dried seafood business, received the shortest jail term of 48 months among those convicted.

Liu, Lee, Yick and Li were each jailed for 50 months, whereas Cheung and Lam were each given 56 months.

Riot is punishable by seven years in jail when the case is tried at the District Court.