Gravestone factory worker Lai Chun-lok sentenced in connection with civil unrest at New Town Plaza in Sha Tin. Judge dismisses defence claim that Lai was not part of riot that broke out in shopping centre.
A gravestone factory worker has been jailed for nearly 2½ years after being convicted of rioting for tossing a water bottle at police during a 2019 anti-government protest in Hong Kong.

Lai Chun-lok was found guilty at the District Court on Monday in connection with the unrest at New Town Plaza in Sha Tin on July 14 two years ago, when more than a hundred protesters assembled in the shopping centre to chant slogans against a later-withdrawn extradition bill.

The 29-year-old was seen hurling a plastic bottle at a group of officers, who entered the complex hoping to disperse the gathering crowd.

Lai, who wore a grey T-shirt and a pair of slippers but no mask, was identified as having taken part after police reviewed the building's security camera footage.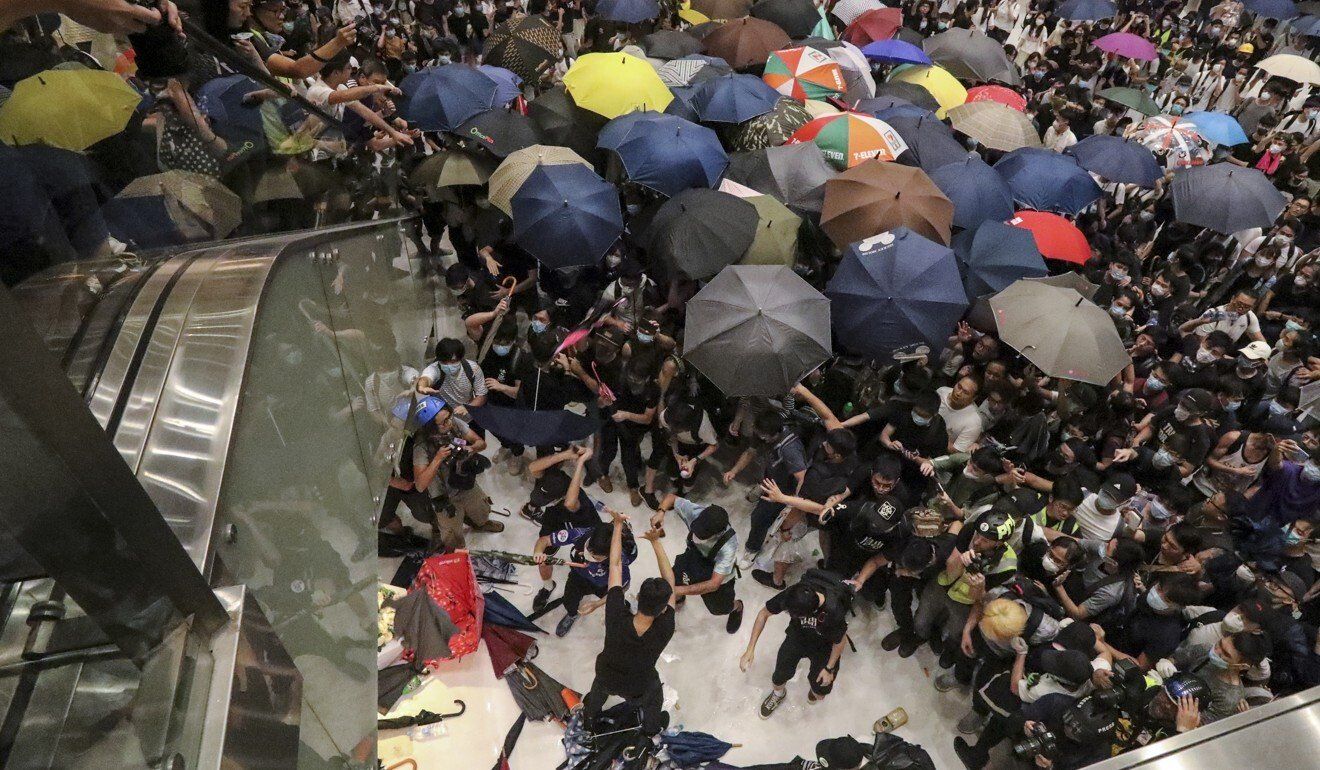 Lai Chun-lok admitted throwing the bottle but said he had not been part of the protest.

The defendant admitted under caution that he had thrown the projectile because he was angry at people blocking his path, but denied doing anything unlawful. His lawyers also submitted during the trial that he had acted alone and was not part of the violence.

Judge Ernest Michael Lin Kam-hung rejected that argument, pointing to video evidence showing Lai gesturing with fellow protesters before and after he threw the bottle.

Instead, he found that the defendant had shared protesters' common purpose of defeating police enforcement action and breaching public order.

Sentencing, Lin said Lai's act was arrogant, selfish and irresponsible and that he had directly challenged the law with his attack on police.

The judge agreed, however, that the case was not the most serious of its kind given the relatively small scale of the disturbance and the fact the defendant did not conceal his identity by covering his face.

He started with a term 2½ years imprisonment and reduced it by two months, for a total of 28 months.

Rioting is punishable by 10 years in jail, but the term is capped at seven years when the case is tried at the District Court.

The protests erupted in June 2019, initially over proposed changes to Hong Kong's extradition laws before morphing into a wider anti-government movement.