Pastor Garry Pang and housewife Chiu Mei-ying attended hearing in January where vigil organiser was being sentenced for inciting others to join banned June 4 event.
A pastor and a housewife have been charged with sedition for allegedly interrupting a trial, marking the first time prosecutors have turned to the national security offence to target disruption of court proceedings in Hong Kong.

Pastor Garry Pang Moon-yuen, 59, and housewife Chiu Mei-ying, 67, faced a joint charge of uttering seditious words after being accused of disturbing a hearing on January 4 with the intent to bring into hatred, or excite disaffection against, the administration of justice, as well as encouraging disobedience to law and order.

Prosecutors slapped Pang with an additional charge of doing an act or acts with a seditious intention, as they accused him of vilifying the judiciary with remarks made in numerous live broadcasts on his YouTube channel between November 17, 2020, and February 16 this year. Several of the clips were recorded outside court buildings where Pang commented on the hearings he attended.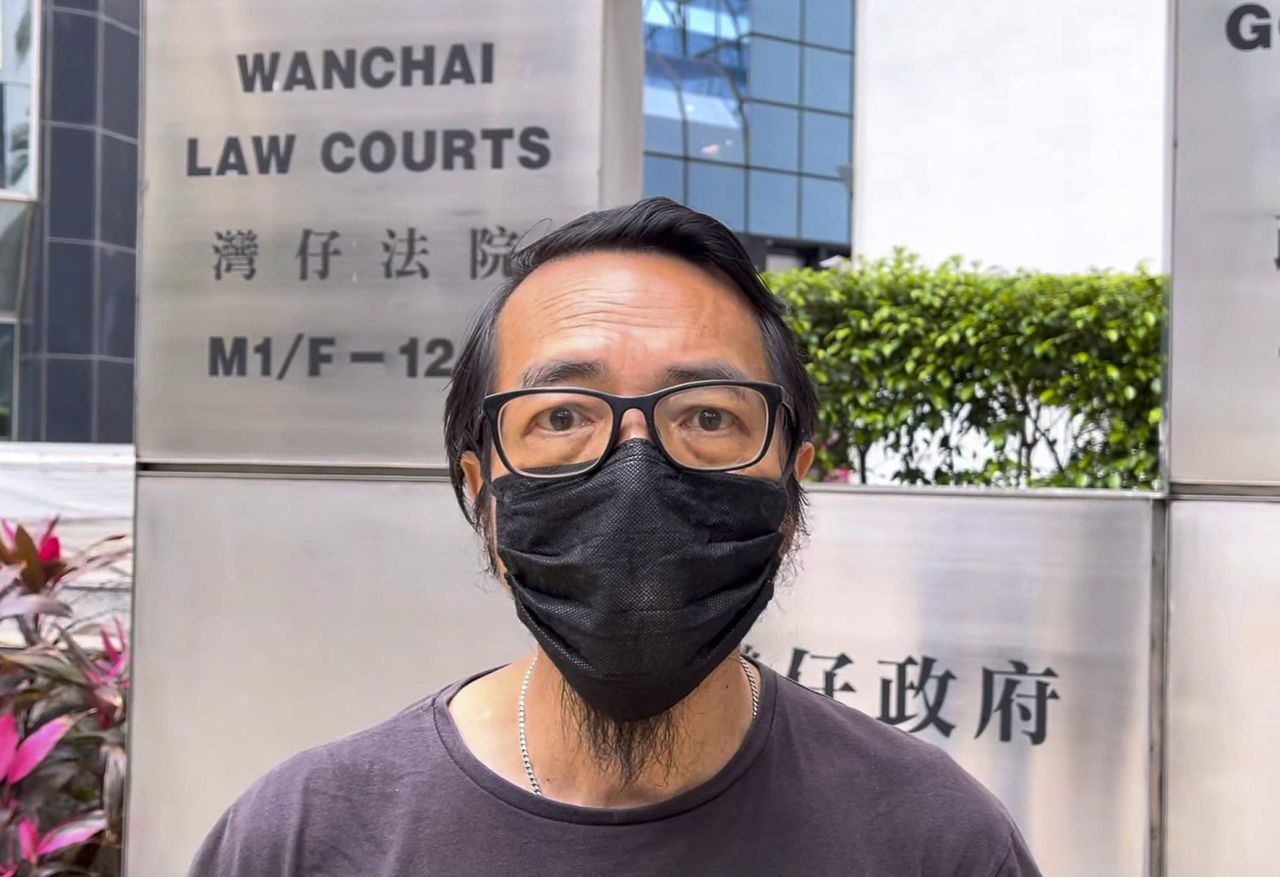 Pastor Garry Pang called his detention unfair.

The pair escorted to West Kowloon Court on Friday were among six suspects detained by national security police two days ago on suspicion of purposely causing nuisance during court sessions.

Principal Magistrate Peter Law Tak-chuen agreed with prosecutors that the stringent threshold for granting bail under the national security law imposed by Beijing was applicable in the present case.

He released Chiu on HK$20,000 (US$2,550) bail and banned her from travelling, using electronic devices that contained social networking applications and acts and speeches that may "reasonably be regarded as endangering national security".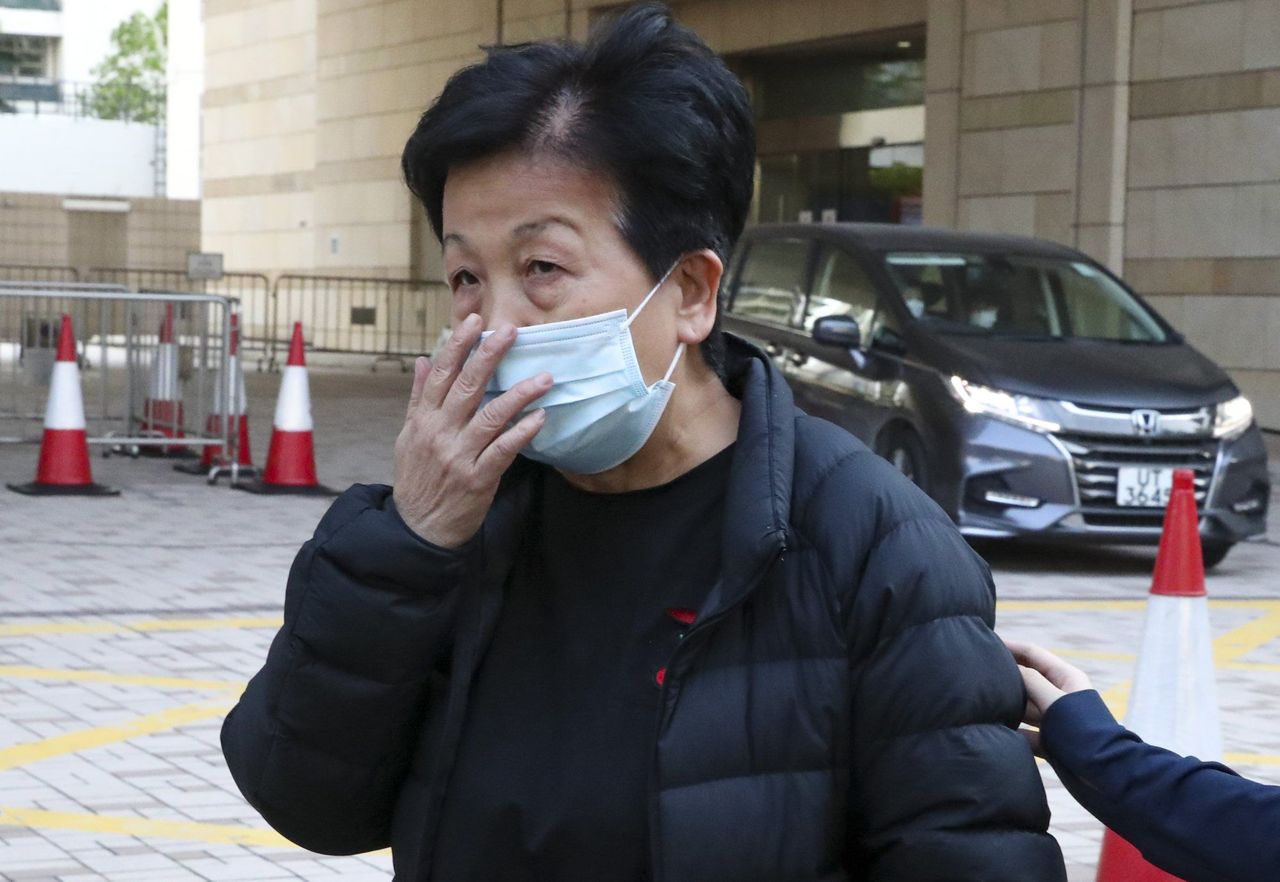 Chiu Mei-ying leaves West Kowloon Court after being granted bail on Friday.

But Law postponed his ruling on Pang's bail application as the latter could not complete his submission within Friday's sitting. Pang was remanded in custody until Monday.

During the January 4 hearing, a magistrate handed a 15-month jail sentence to Chow Hang-tung, a former vice-chairwoman of the group behind Hong Kong's Tiananmen Square vigil, for inciting others to join last year's banned event.

Before her ruling, Magistrate Amy Chan Wai-mun expelled four spectators from the court and told police to note down their personal particulars, warning that those who disrupted proceedings could be held liable for contempt.

Instead of charging Pang and Chiu with the common law offence of contempt of court, an offence punishable by seven years' imprisonment, prosecutors instead invoked the sedition law.

While sedition is not among the crimes listed under the national security law imposed by Beijing in 2020, namely secession, subversion, terrorism and collusion with foreign forces, it was classified by the city's top court in December as an offence endangering national security.

While sedition carries a maximum jail sentence of two years for a first offence, it sets a higher threshold for granting bail under certain circumstances than other common law offences.

Prosecutors on Friday applied for a six-week postponement for further police investigation, but Pang opposed the request, saying it was merely a pretext to detain him ahead of the trial and he was "99.9 per cent" certain the judge would not grant him bail.

"To remand me in custody for a few weeks without any reason is a severe deprivation of my rights and restriction to my personal freedom," the pastor said.

But Law countered that the court had to offer investigators a reasonable amount of time to complete their inquiry.

The hearing will resume on May 19 after the disposal of Pang's bail application.

The four other suspects arrested on Wednesday were released on bail and told to report back to police early next month. They included activist Tang Kin-wah, the former vice-chairman of the now-defunct opposition-leaning Confederation of Trade Unions. Two of the other three suspects were a former government trade officer and a freelance journalist.