New health minister Lo Chung-mau also says he will not rule out home quarantine for overseas arrivals, but only if this is supported by evidence.
Hong Kong has formally proposed to the central government a closed-loop arrangement to reopen the border with mainland China, under which residents will complete their quarantine locally before travelling north.

Secretary for Health Lo Chung-mau on Friday revealed the plan raised formally by his team to Beijing, while adding he would also not rule out home quarantine for overseas arrivals if there was "enough supporting evidence".

Lo later attended the daily Covid-19 briefing for the first time as health minister and revealed details of how polymerase chain reaction (PCR) testing could play a part in achieving the "dynamic zero infection" strategy and easing quarantine curbs.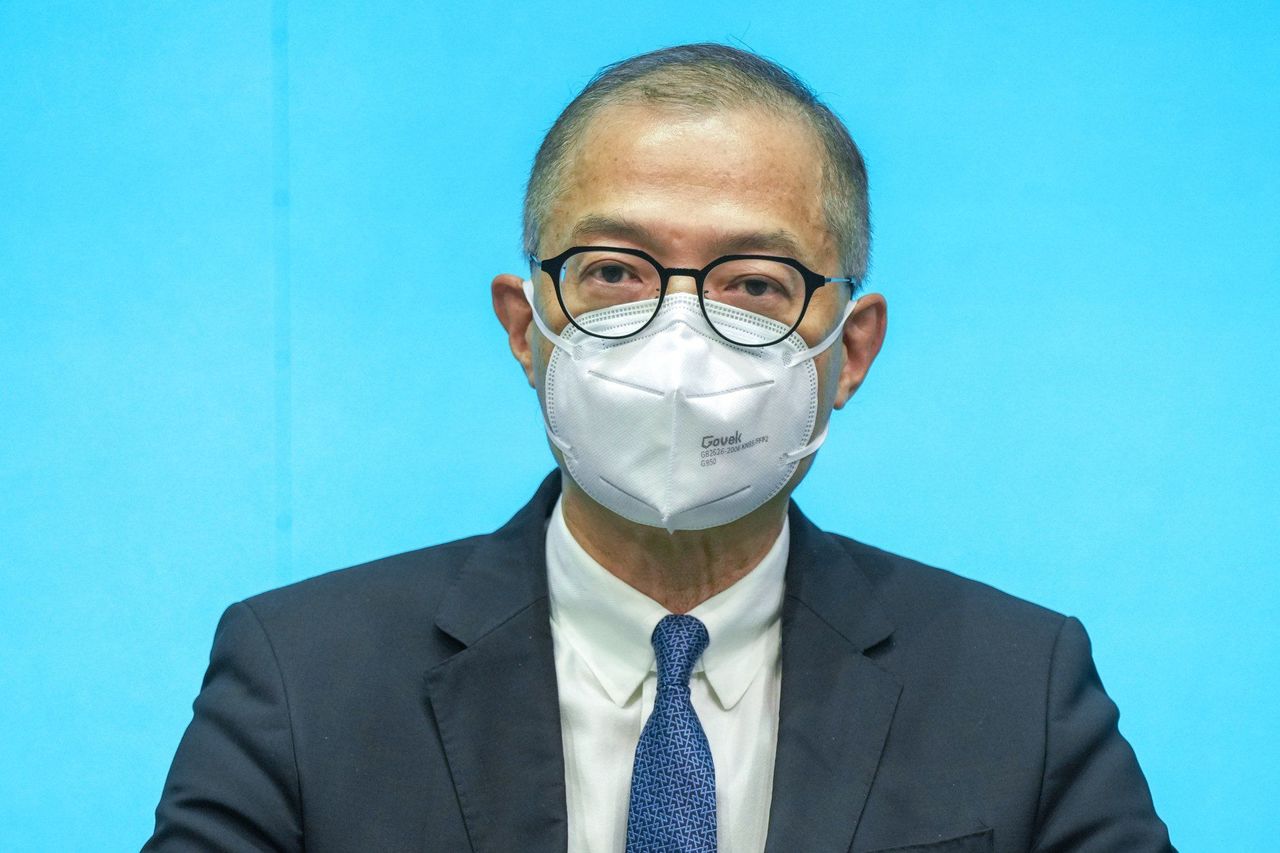 Secretary for Health Lo Chung-mau.

At his first session with the Legislative Council's panel on health services on Friday, Lo also said a prediction by an official that the city's daily Covid-19 caseloads could top 6,000 in two weeks was "reasonable", describing the trajectory as a "rebound in the fifth wave".

"Looking at recent figures, the caseloads have doubled in roughly the last fortnight … but whether the tally will really reach 6,000 will still depend on a lot of factors including the testing rate," Lo told lawmakers.

Health officials confirmed 2,945 Covid-19 cases on Friday, of which 197 were imported. The tally was slightly down from Thursday's 3,028 cases, the highest since April 5, which had sparked a warning from the Centre for Health Protection's communicable disease branch chief Dr Chuang Shuk-kwan that the mark could double to 6,000 in two weeks.

The city's overall coronavirus tally stands at 1,264,813, with 9,410 related deaths as three more fatalities were reported.

At the Legco panel meeting, Lo was widely praised by legislators for his "early achievement" in halting the flight suspension mechanism on Thursday. The unpopular policy banned airlines from flying to the city for five days if they brought in a certain number of infected travellers in a set period.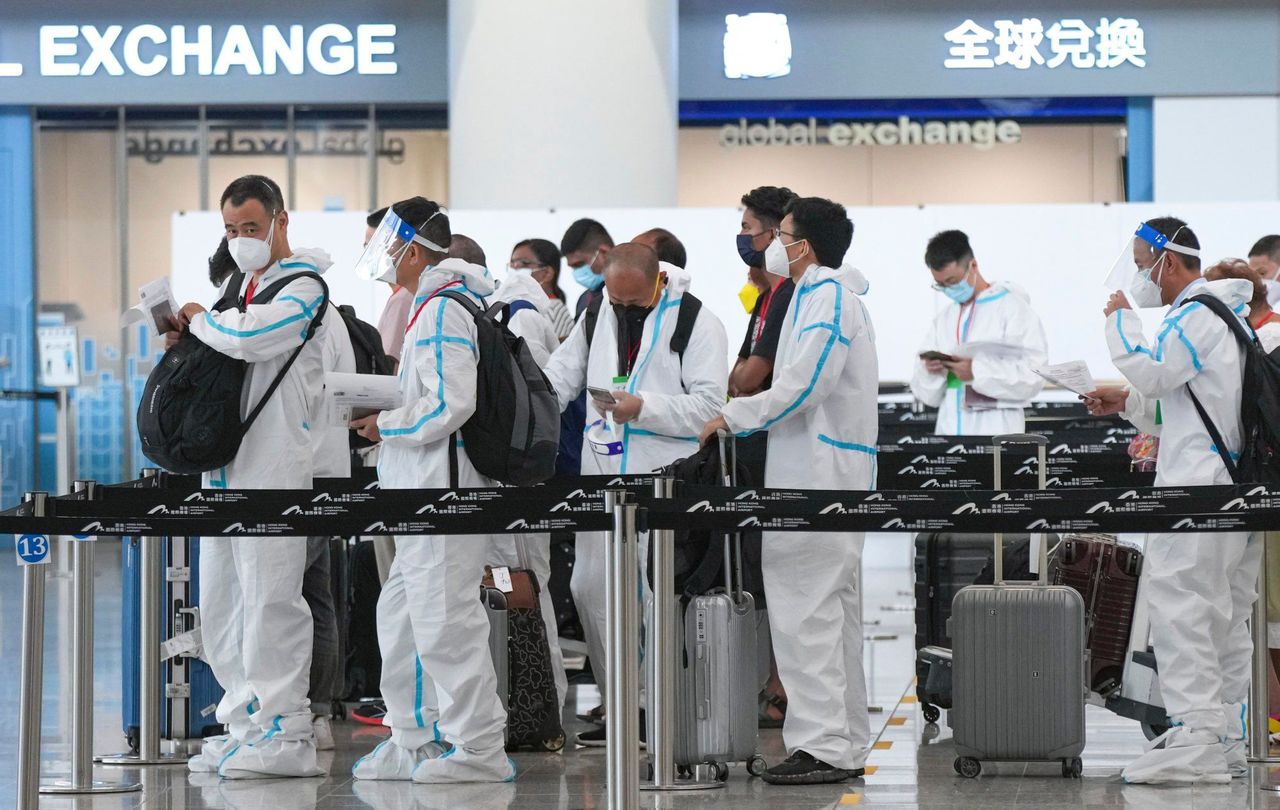 Travellers at Hong Kong International Airport.

Lo later defended the policy change. "It was not a relaxation of anti-pandemic policies, but a move to a more targeted one. The government will never lie flat," he said, borrowing a mainland phrase which denotes doing nothing.

The policy was "socially costly" as flights were disrupted, Lo said, explaining that imported cases amounted to between 10 and 200 daily, representing just 10 per cent of the total tally.

On the thorny issue of reopening the mainland border, Lo also reported progress, saying he had included in a report to the State Council's Hong Kong and Macau Affairs Office a proposal to use Hong Kong's 10,000 makeshift quarantine units to satisfy the mainland entry requirement of seven days' isolation in an official facility.

That plan, proposed by the pro-Beijing Democratic Alliance for the Betterment and Progress of Hong Kong, was described as "difficult" by Lo, as its "reverse quarantine" would require a rigorous closed-loop component that could also affect immigration and customs officers.

"But the government won't shy away because it's tough," Lo said, adding he had previously communicated the proposal at the municipal level to Shenzhen authorities.

Lo, however, clarified that "border reopening" did not mean returning to the pre-pandemic practice of using only a mainland travel permit to cross the border in minutes. Instead, it would mean an increase in cross-border traffic, he said.

Lo did not draw a direct link between the two, but said the number of cases had to be reduced and the local epidemic situation controlled, while the "number of Hongkongers able to cross the border to mainland China has to increase. These are the two things we are working on".

On the city's progress in reconnecting with the world, Lo said he would consider all options, including a "5+2" proposal previously reported by the Post, which shortens hotel quarantine to five days plus two days of home isolation.

"Whether '3+4', or as some people have said, '0+7' is possible, I think all these suggestions can be considered, but we must have enough evidence," he said.

"Rashly implementing this may trigger a change in the epidemic, and I think no one wants to go backwards," Lo warned.

The health minister said data his team was reviewing included the number of infected travellers found on the first and fifth day of arrival, adding further analysis would be conducted before proceeding with any policy change.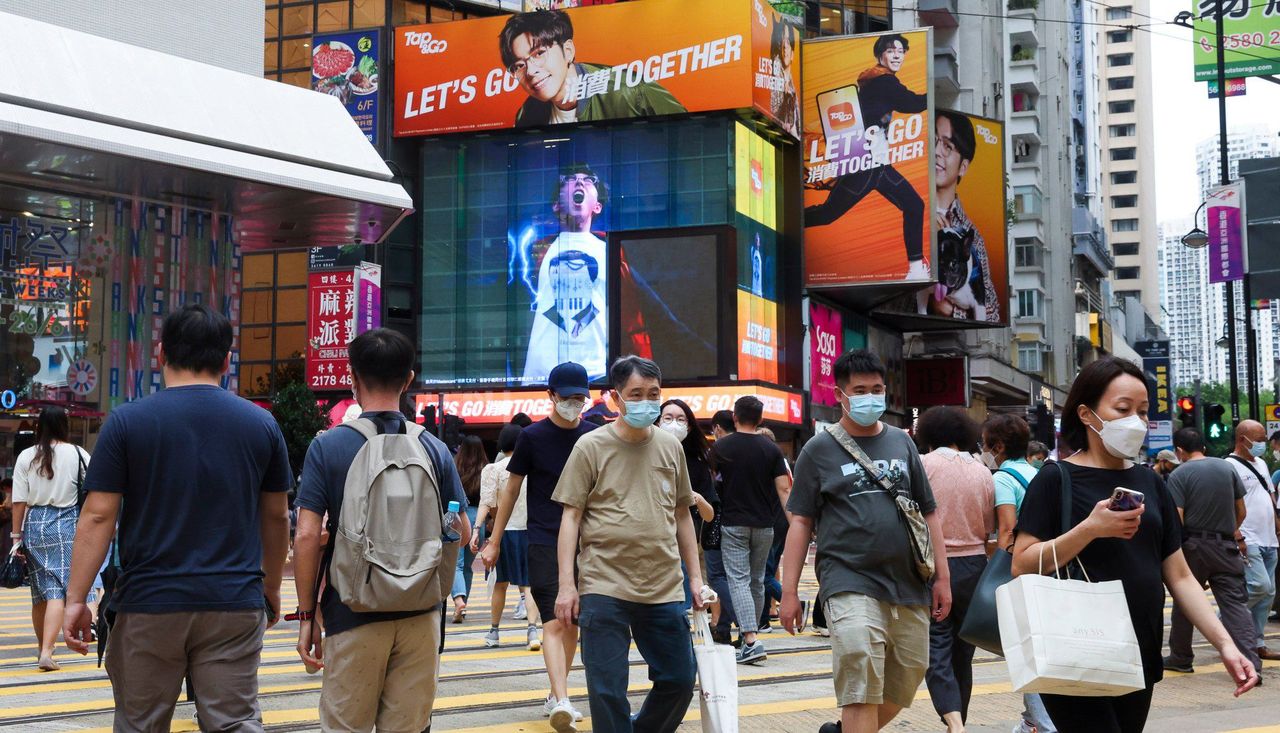 Authorities plan to boost PCR testing capacity in a bid to reduce Covid-19 cases.

Lo said to achieve precise screening and prevent isolating uninfected individuals, authorities aimed to improve the capacity, quality, speed, convenience and affordability of PCR testing.

Authorities increased the daily PCR testing capacity to up to 80,000 this month from about 60,000 in June, and also required all contractors to deliver results within 24 hours of tests.

"In June, 93 to 95 per cent of the samples had reached the goal. In July, the figure had reached 94 to 99 per cent. Our goal is to achieve 100 per cent. For specific groups or areas, we will ask for a faster delivery," he said.

The Hospital Authority also said it was looking at PCR testing for elderly residents from care homes who had recovered and been discharged from hospital.

Before shortening the quarantine period for overseas arrivals, Lo said authorities had to ensure they could arrange for more testing before day five of isolation, and follow-up measures during the home stay, such as using wristbands for tracking and additional tests on days seven and 10.

The anti-epidemic measures were a move towards "dynamic zero", which meant reducing the number of cases, Lo said.

He added that one indicator would be the drop in the virus' reproductive rate to lower than one, meaning a Covid-19 patient could infect fewer than one person.

Lo said the only method to reduce the reproductive rate was by normalising PCR testing, citing the situation on the mainland where people could reach screening stations within 15 minutes on foot.

"Whether Hong Kong can achieve it is another question [that we will look at], but our major direction will be normalising PCR testing," he said.