Transport and Logistics Bureau revealed the device cap, seat belt and helmet proposals in a paper submitted to the Legislative Council earlier this week.
Hong Kong drivers will face a maximum fine of HK$2,000 (US$255) if they place more than two phones on the dashboards of their vehicles under a proposal to tighten safety rules.

The Transport and Logistics Bureau, which revealed the proposal in a paper submitted to the Legislative Council earlier this week, said it also planned to extend the rules and require safety belts on all seats in newly registered buses and minibuses. It will be compulsory for passengers to strap themselves in.

On the cap on dashboard phones, the paper, which will be discussed at Legco next Friday, proposed a HK$450 ticket from police for any violations, and a maximum fine of HK$2,000 for more serious cases heard in court.

Currently, the Road Traffic Ordinance only penalises motorists for speaking on the phone while driving. Offenders face a maximum fine of HK$2,000.

But the practice of swiping smartphones mounted on dashboards has become relatively common with the advent of touch-screen technology, especially among professional drivers, including cabbies who use the devices to check bookings and road traffic information.

Under the proposal, the maximum diagonal length of screens to be fixed on dashboards is suggested to be at 18cm (7.1 inches), and the position of the devices should not hinder the drivers' sight.

The bureau said it proposed to limit the number of devices to two, a suggestion agreed upon by most of the driver groups consulted.

While the groups suggested that drivers should only be allowed to use audio and not the touch-screen command, the bureau said this would be decided after considering enforcement feasibility issues and views of stakeholders.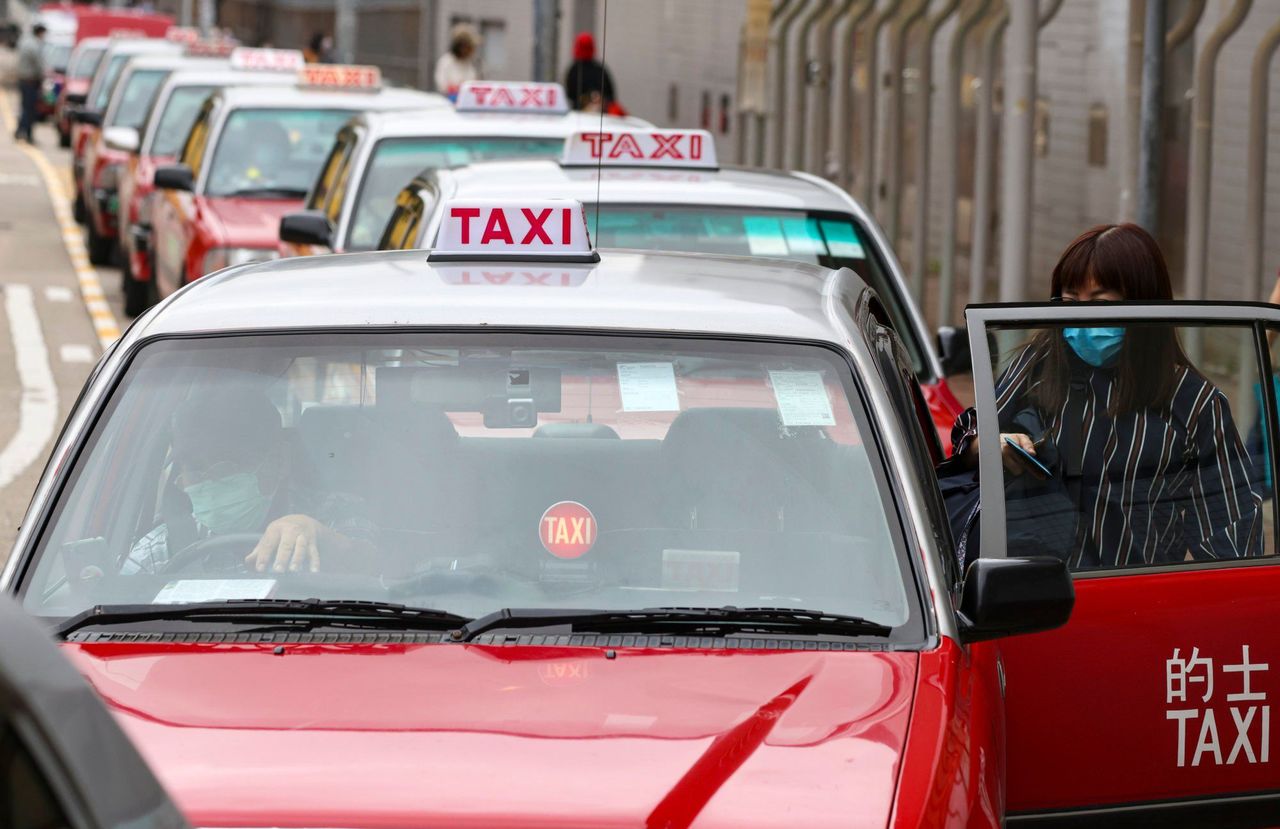 Most driver groups agree with the proposed two-device limit.

On seat belts, the government proposed extending the mandatory installation to all seats of newly registered public, private buses and special-purpose vehicles, as well as to the back seats of private minibuses and trucks. The wearing of seat belts for passengers on such vehicles will also be enforced.

Current legislation only mandates the installation and fastening of safety belts to all seats in private vehicles, taxis and public minibuses, the driver and front seats of private minibuses and trucks, as well as the driver seats of public buses.

The bureau proposed that drivers of trucks and special-purpose vehicles would also be responsible for ensuring all passengers under the age of 15 fasten their seat belts, while all vehicles providing service to students would not be allowed to operate if they did not adhere to the new regulations by January 1, 2025.

Chau Kwok-keung, chairman of the Hong Kong Taxi and Public Light Bus Association, expressed approval for the proposed legal amendments. "If they can reduce the occurrence of accidents and the casualties, I will absolutely support them," he said.

Chau said each taxi driver currently used two to four mobile phones to receive ride requests from passengers, adding that the proposed phone cap would not have a big impact on cabbies' earning ability.

"The income of taxi drivers will not be hugely affected because the number of passengers will not decrease with the new regulations," Chau noted.

"In fact, as using phones when driving contributed to over 10 per cent of total traffic accidents, if the amendments can lessen danger posed to road users, it may increase passengers' confidence in travelling by taxis."

The bureau also proposed the mandatory use of helmets for riders of bicycles, tricycles and motorcycle sidecars.

Cyclists who do not wear helmets will face a maximum HK$2,000 penalty, while sidecar passengers will be liable to a HK$5,000 fine and three months' imprisonment.

Another proposal will require all children aged seven or below to use child safety seats in private vehicles. Exemptions will be granted if the children are carried in cars during emergency situations, or if drivers reasonably believe that child passengers are over eight years of age or more than 1.35 metres in height.

Drivers who fail to comply will be issued a fixed penalty ticket of HK$230 by police, or a maximum fine of HK$2,000 for serious cases heard in court.