Starting Monday, truck drivers will no longer need to hand over vehicles to mainland counterparts and will instead be allowed to provide point-to-point service.
Hong Kong's cross-border truck drivers will be allowed to collect and deliver goods directly at mainland Chinese destinations without having to use designated checkpoints starting on Monday, a measure which is expected to bring down the price of many commodities.

Chief Executive John Lee Ka-chiu revealed on Sunday his government and mainland authorities had reached a preliminary consensus on the arrangement, as part of recently restarted talks on easing border restrictions that were enacted to control the spread of Covid-19.

"Drivers can go to the locations directly to retrieve or deliver goods under a point-to-point mode," Lee told the media. "Secondly, there will be no quota. Only application in advance is necessary."

Lee was also asked whether the city government would scrap the "Leave Home Safe" risk-exposure app amid mounting calls for further relaxation of city social-distancing measures. He said the Health Bureau was conducting a comprehensive review based on data and trends and would make appropriate adjustments when needed.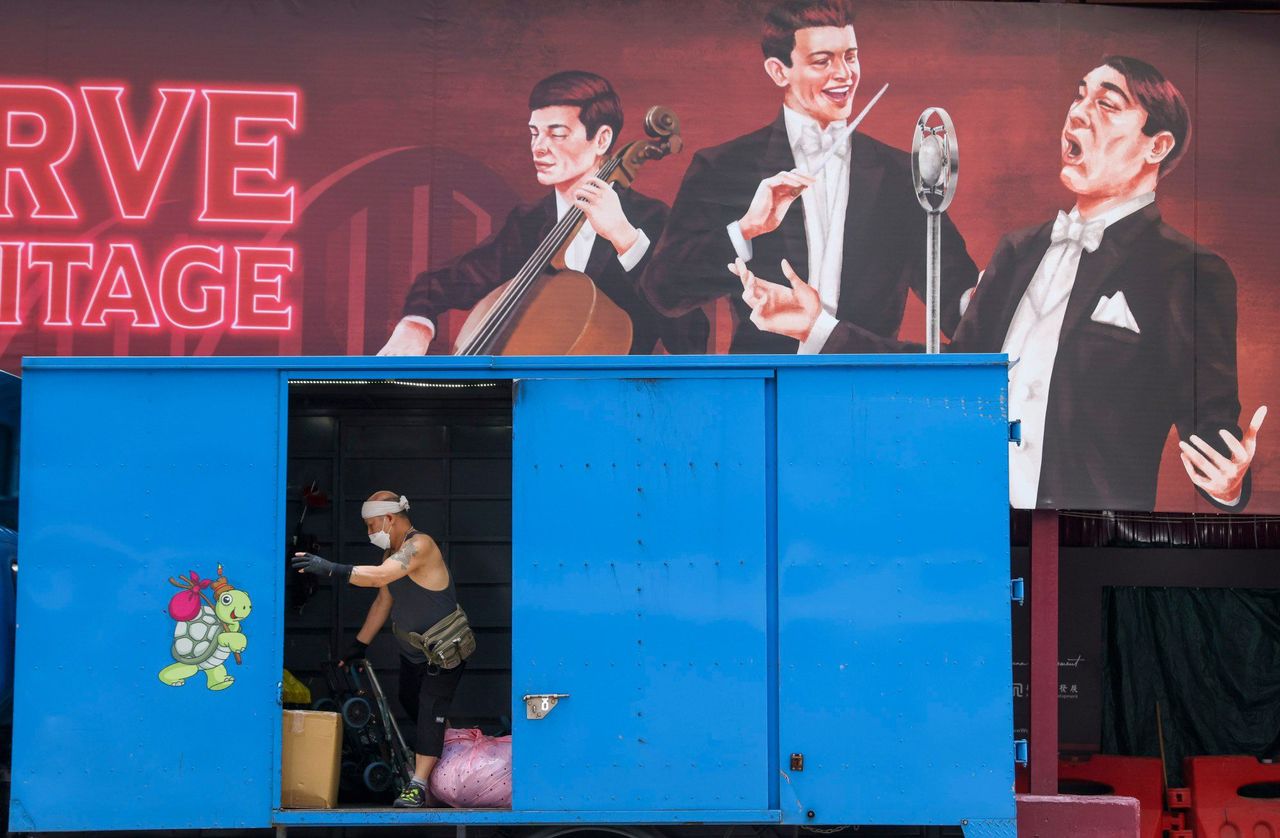 A worker unloads goods on a truck in Hong Kong's North Point.
Hours after Lee revealed the policy change for drivers had been agreed upon, Shenzhen authorities announced the new measure would take effect just after midnight.
Food supplies from the mainland were disrupted in February as
Covid
-19 worsened and a number of cross-border truck drivers tested positive for the
coronavirus
in Shenzhen, prompting authorities in the Guangdong provincial city to restrict access. A "closed-loop" arrangement was adopted, requiring drivers to hand over their trucks to their mainland counterparts, who collected the goods.
Representatives of the sector had earlier estimated road transport had fallen by nearly 85 per cent since the arrangement started in mid-March and that almost 90 per cent of cross-border drivers had lost or left their jobs.
The city previously received 91 per cent of its vegetable supplies, 98 per cent of poultry and 76 per cent of live freshwater fish from the mainland, but by late February Hong Kong was only receiving about 70 per cent of its regular supply of vegetables and 60 per cent of its chilled poultry and meat from over the border.
Legislator Frankie Yick Chi-ming, who represents the transport sector, said the return to normal practice was good news for the industry, and added that he expected the price of consumer goods to come down as a result of the reduced logistics cost.
Previously, cargo could cross the border inside a day but once the "closed-loop" arrangement was adopted, Hong Kong drivers had to spend additional time disinfecting their trucks and handing them over to mainland drivers, adding anywhere from eight to 20 hours to shipments.
Importers were forced to pay more for deliveries, and the cost was invariably passed on to the consumer.
Hong Kong Land Transport Council chairman Stanley Chiang Chi-wai welcomed the policy change, but said he was worried about a shortage of cross-border drivers as so many had left the profession during the slowdown in business.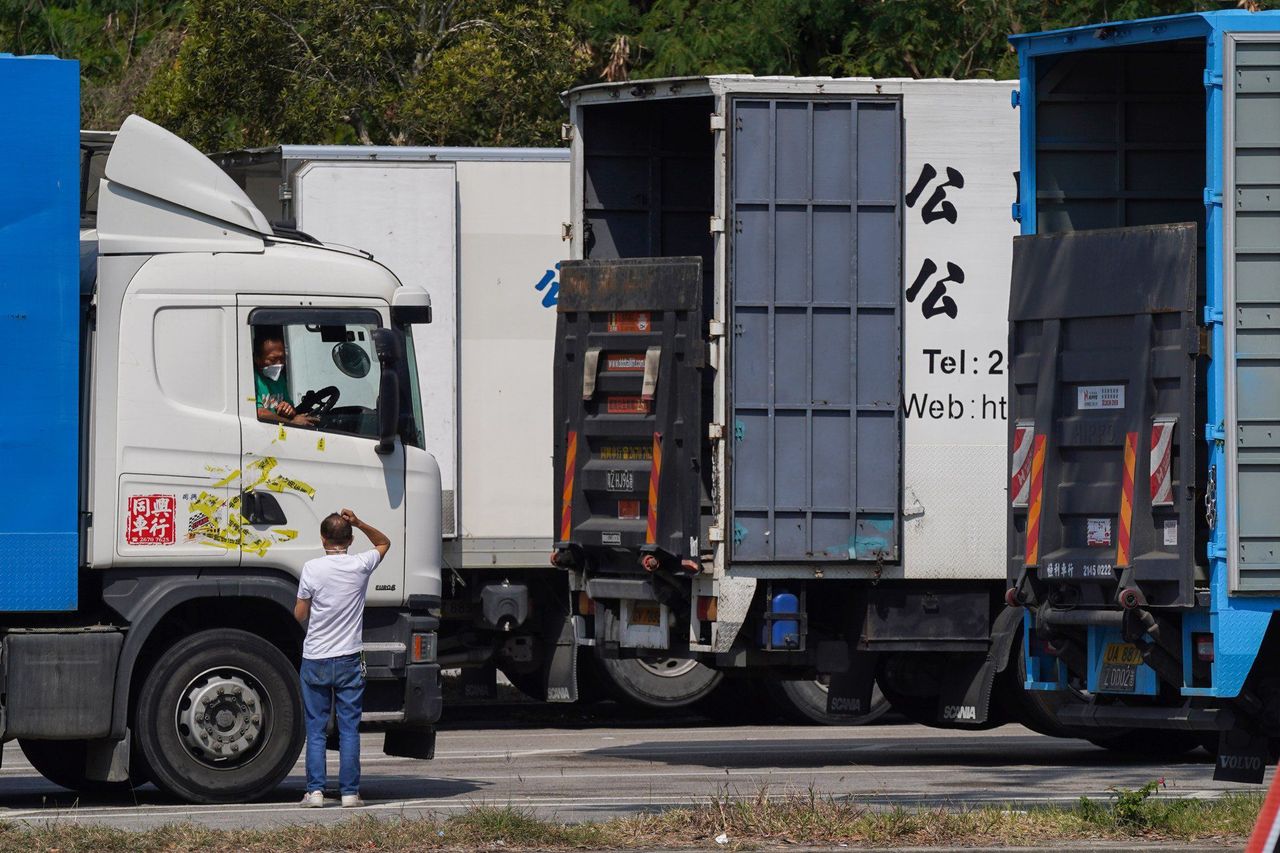 Truck drivers at a border control point in Hong Kong's Sheung Shui.

The mainland last week announced a string of relaxations to its tough Covid-19 regime, including requiring fewer polymerase chain reaction tests and less screening, while residents with mild or asymptomatic infections will be able to isolate themselves at home.

Lee on Saturday revealed talks with his mainland counterparts on easing border restrictions had recently resumed and he was taking a step-by-step approach in the negotiations, trying to win small concessions gradually.

He said quarantine-free travel was highly possible by next year, and when asked again about the likelihood, Lee said residents needed to understand policy changes had to be done in an orderly manner based on the pandemic situation.

"The pandemic restrictions on the mainland are adopted in accordance with local risks and capabilities. [Hong Kong] will fully cooperate with the mainland measures to achieve its desired outcome and to see whether there is room to reduce restrictions at the border step by step," he said.

"The first thing we hope to achieve is increasing the compassionate quota for border crossing. Of course, we have to understand the mainland also has its limitations in resources and support."

The two sides at present allow an unfixed number of residents to cross the border daily for urgent personal reasons, in addition to the regular quota of 2,000 people.

Lee added that both mainland and Hong Kong authorities needed to consider a wide range of factors in adjusting policies, such as economic activities, the capacity of the healthcare system on each side, protection for the young and the old, and the overall vaccination rate.

Speaking separately, Health Secretary Lo Chung-mau said authorities might adjust the functions and application of the "Leave Home Safe" app as the pandemic evolved, although he defended its importance in anti-epidemic work.

Hong Kong on Sunday reported 14,918 infections, 685 of which were imported, and 24 deaths. The city's Covid-19 tally stands at 2,247,009 cases and 10,959 fatalities.