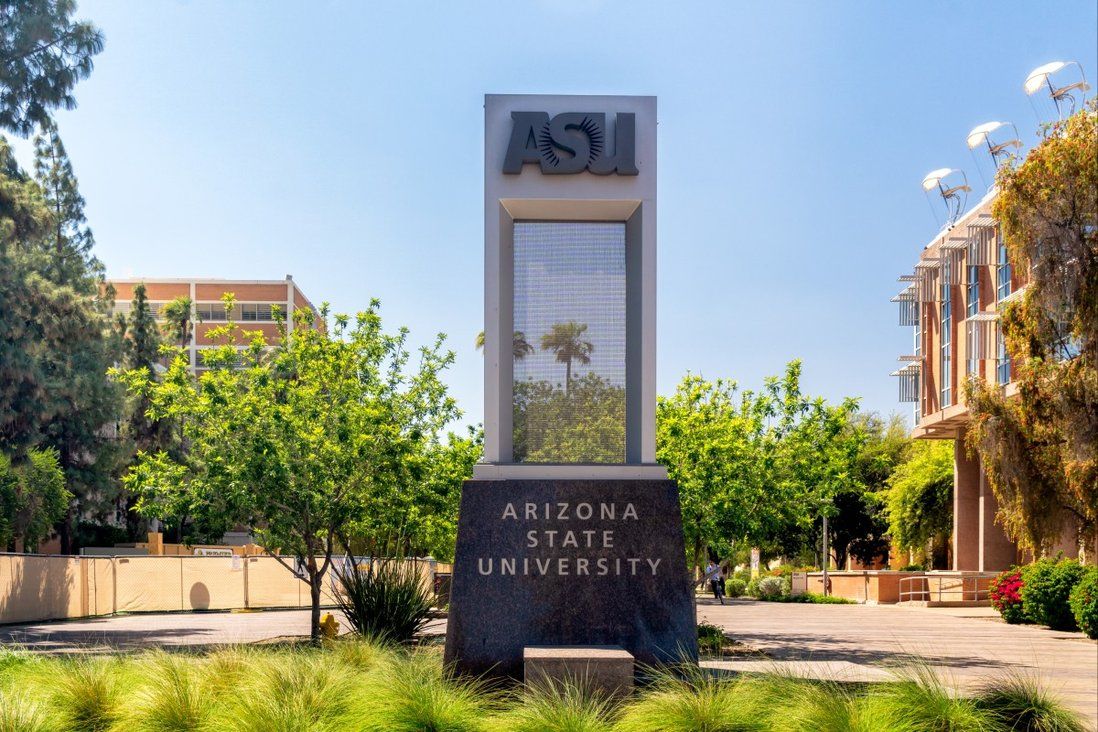 Hong Kong press award winners left in limbo as no one to host this year's event
Professor Jeffrey Timmermans says Arizona State University will take over Hong Kong press group's event from 2023, 'so we aren't involved in this year's awards'.
The prospective winners of a Hong Kong press group's annual human rights media awards will be left in limbo as the American university poised to take over hosting the event will not be involved in this year's presentation, the Post learned on Wednesday.

Arizona State University's journalism school previously announced it would inherit the Human Rights Press Awards from Hong Kong's Foreign Correspondents' Club (FCC) after the local press body scrapped the event last week.

The press club cited "significant areas of uncertainty" and the need to avoid "unintentionally" breaking the law as reasons behind its decision.

But the new head of judges at the American university's Walter Cronkite School of Journalism and Mass Communication told the Post that it was not getting involved in the 2022 event, which had already been cancelled by the FCC, leaving the prospective awardees in limbo.

"The Cronkite School is taking over the awards from 2023, so we aren't involved in this year's awards," said Professor Jeffrey Timmermans, director of the institution's department of business journalism.

Meanwhile, FCC president Keith Richburg said the matter was already out of the press club's hands.

"The FCC has suspended the 2022 awards. Whether the winners can be honoured in the future is up to the new administrator and new cosponsors," he said.

Timmermans, a former FCC governor, pledged to continue with the tradition of accepting both English and Chinese entries, saying he hoped to "further expand the global reach of the awards".

The Human Rights Press Awards, founded in 1996, have seven categories, each of which has a Chinese and English version, with two more set aside for photography entries.

The FCC suspended this year's presentation before nine prizes, consisting of four awards and five merits, were reportedly set to be handed out to now-defunct online outlet Stand News, which folded in December following a police raid.

Two of Stand News' top editors have been detained after being charged with sedition-related offences, while four former board of directors and media scholar Allan Au Ka-lun, who was a contributor, were arrested.

Asked if taking up the awards could lead to any safety concerns, Timmermans said the university already hosts several high-profile journalism awards determined independently by "panels of esteemed industry professionals".

The professor contacted Richburg, a good friend, and offered to host the awards after learning they were suspended, he said.

On Tuesday, global media watchdog Reporters Without Borders ranked the city's press freedom index at 148th out of 180 locations, a drastic drop from 80th place in 2021.

It cited the national security law imposed by Beijing in 2020, which it said led to the closure of Stand News and Apple Daily, a tabloid-style newspaper popular among opposition supporters and run by detained media tycoon Jimmy Lai Chee-ying.