Chief Secretary John Lee says panel will start work immediately after the two-week nomination period for 2021 Legco election closes on November 12.
A powerful vetting committee set up in Hong Kong to screen election candidates for national security risks will announce its findings for Legislative Council hopefuls on or before November 26, the panel's chairman has revealed.

Chief Secretary John Lee Ka-chiu on Saturday said the committee, formed as part of Beijing's overhaul of the city's electoral system, would start work immediately after the two-week nomination period for the 2021 Legco election closed on November 12.

"The six members and I will vet and validate candidates' qualifications by determining whether candidates fit the legal requirements to genuinely uphold the Basic Law and faithfully pledge allegiance to Hong Kong," he wrote on his official blog, referring to the city's mini-constitution.

"The result will be announced on or before November 26."

But political pundits and candidates feared the tight schedule could cause hiccups and questioned the need for a lengthy vetting period.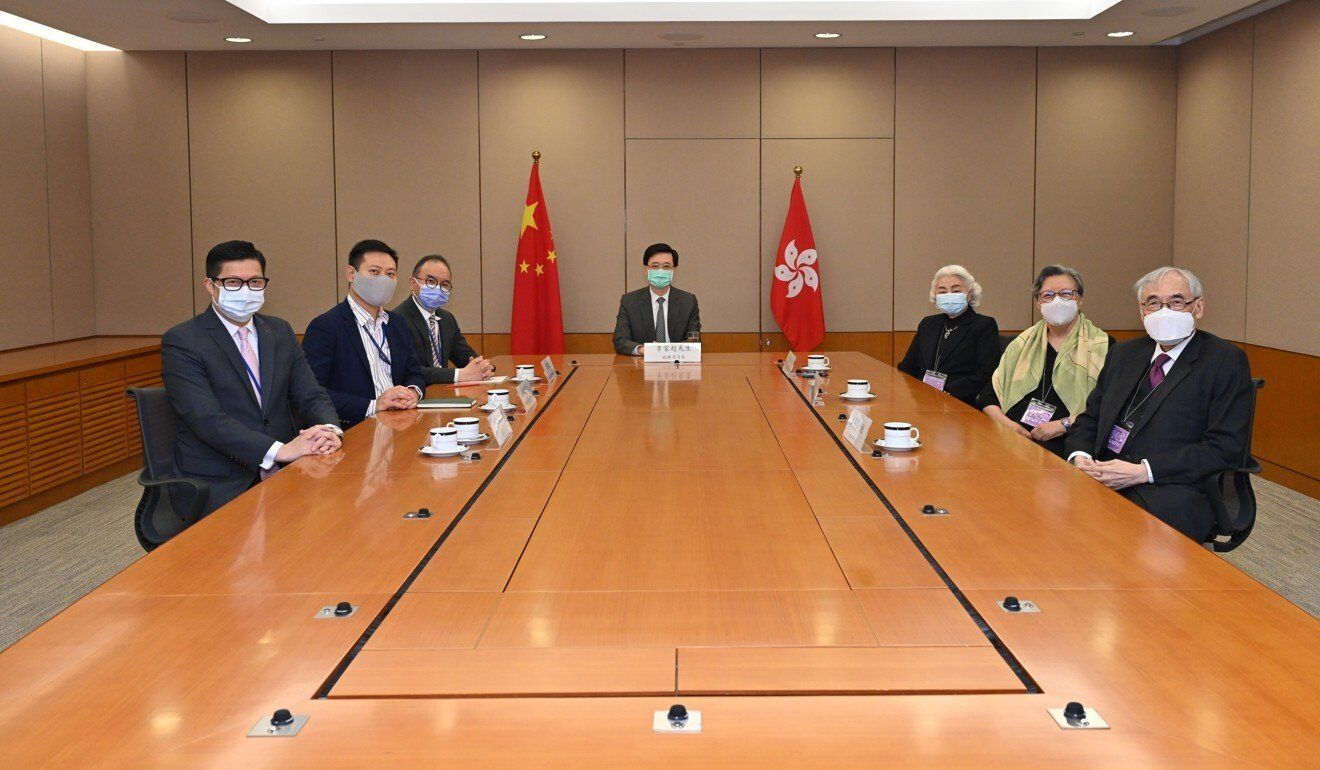 The vetting panel will start work after the nomination period ends.

On Saturday, 16 more hopefuls signed up to run in the December 19 election, including a 25-year-old member of the city's largest pro-establishment party, the youngest person so far.

Four of the 10 geographical constituencies, which have a total of 20 seats in the newly expanded 90-member Legco, are seeing some competition so far. They are Hong Kong Island East and West, Kowloon Central and New Territories North, with three hopefuls signing up in each to compete for two seats.

Thirteen of the 28 trade-based functional constituencies, which have 30 seats, will be also contested, while 39 hopefuls have signed up for the new Election Committee constituency of 40 seats.

Under Beijing's electoral changes, directly elected seats have been cut from 35 in the geographical constituencies despite the expansion of the existing 70-member legislature.

The Election Committee, previously tasked with electing the chief executive, will now nominate members for Legco, and will send 40 lawmakers, some or all of whom can be from its ranks, directly to the legislature.

Among those on the vetting panel, or Candidate Eligibility Review Committee, are security chief Chris Tang Ping-keung, ex-justice secretary Elsie Leung Oi-sie and Rita Fan Hsu Lai-tai, a former member of the country's top legislative body.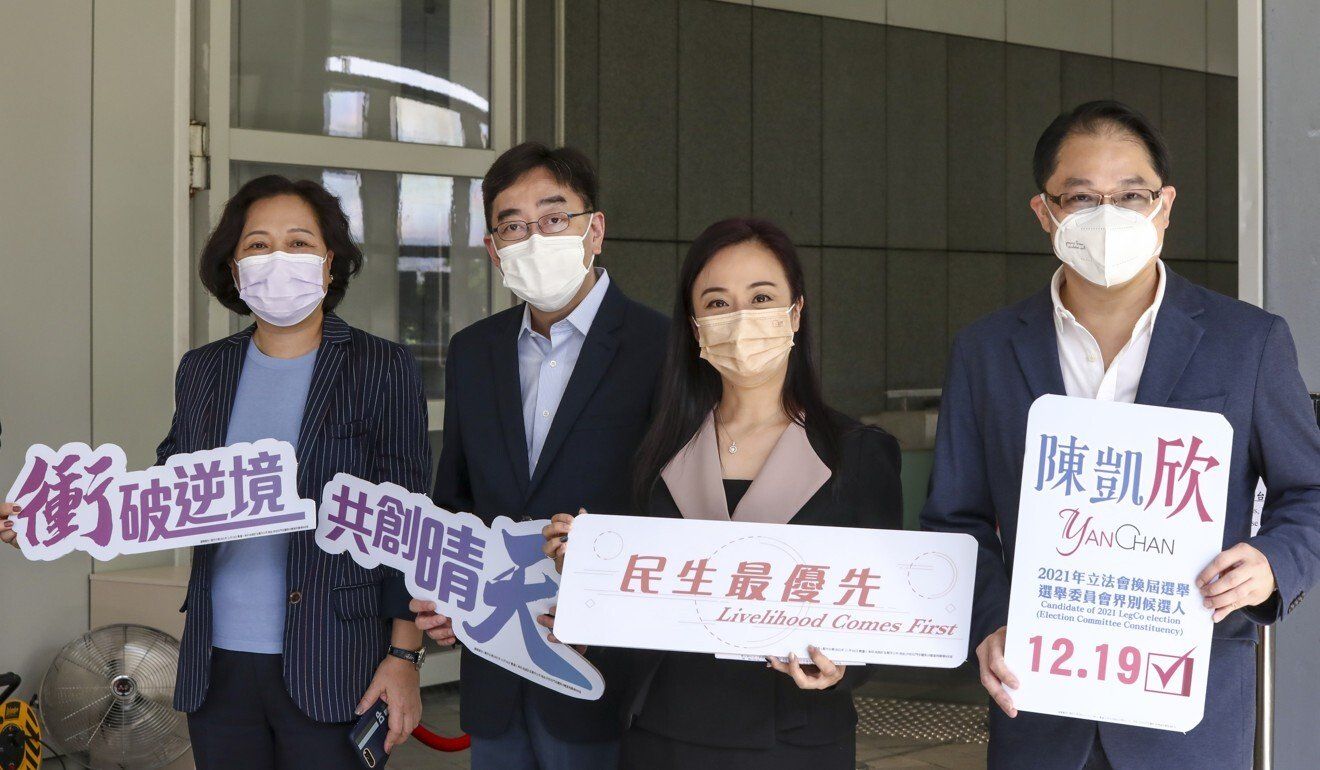 Chan Hoi-yan (third from left) is hoping to return to Legco.

With the vetting results set to be announced as little as three weeks before the election, Chinese University political scientist Ma Ngok said disqualification of a candidate could cause confusion.

He said hopefuls would have started their election campaigns, with candidate numbers assigned.

"After that, the authorities will have to start finalising the names appearing on ballots. How do you change it afterwards?" he said, while adding he believed the chance of disqualification was slim given almost all candidates would be from the pro-establishment camp.

Tik Chi-yuen, from the centrist Third Side party, said the situation was not sensible and would have a bearing on how much money a candidate was willing to spend during the election.

"What if he spends a lot of money and ends up being disqualified," he said, suggesting there was no need to wait until the nomination period ended to start vetting work.

He said vetting should last only a couple of days because most candidates would be from the pro-establishment bloc.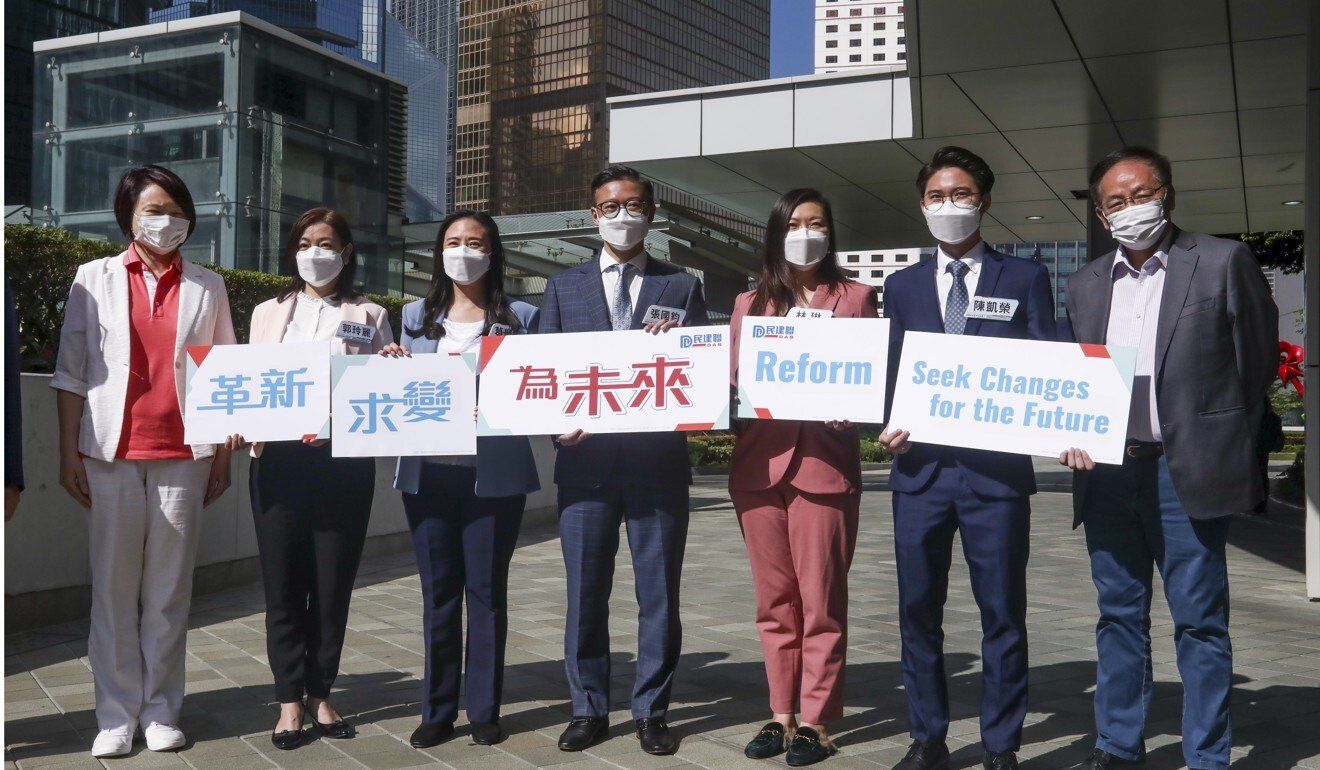 (From left) DAB chairwoman Starry Lee Wai-king with hopefuls Lilian Kwok, Elizabeth Quat, Horace Cheung, Nixie Lam and Joseph Chan, and former Legco member Ip Kwok-him.

Among those signing up on Saturday were some familiar faces seeking re-election, including Federation of Trade Unions trio Wong Kwok-kin, Alice Mak Mei-kuen and Michael Luk Chung-hung. They were joined by FTU colleague Choy Wing-keung, who registered for the Election Committee constituency.

Also signing up for the Election Committee constituency were Ma Fung-kwok, previously legislator for the sports, performing arts, culture and publication sector, and ex-lawmaker Chan Hoi-yan, who was unseated by a court last year over procedural issues.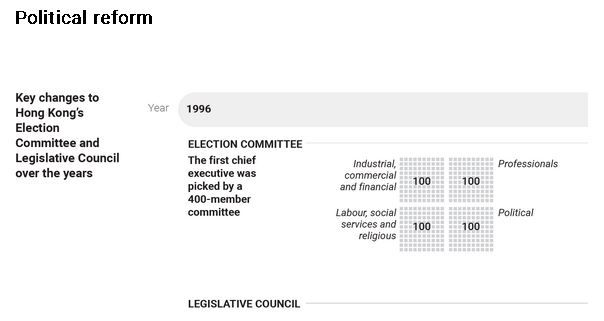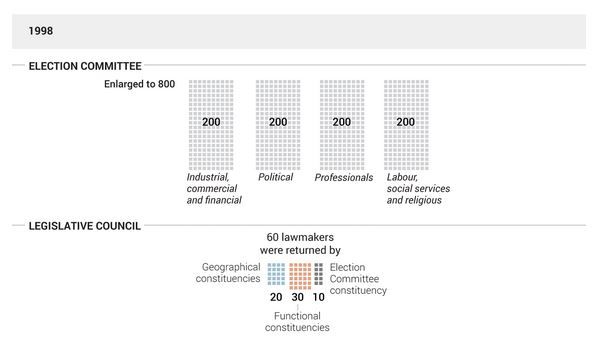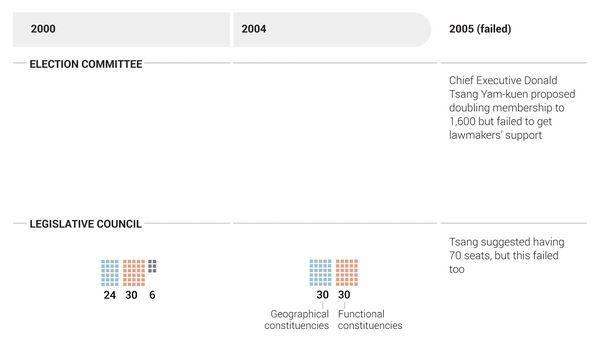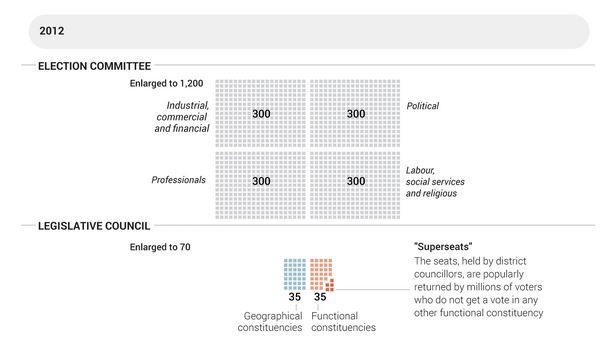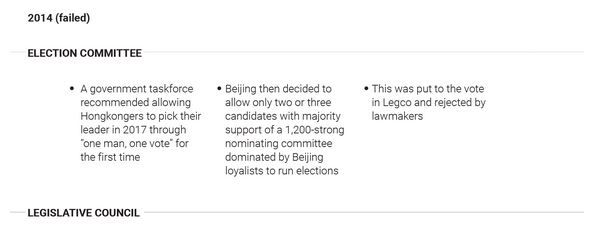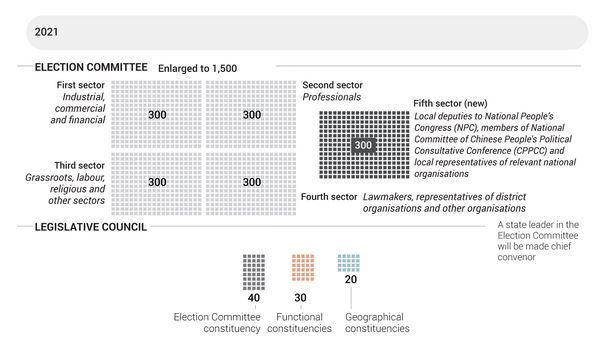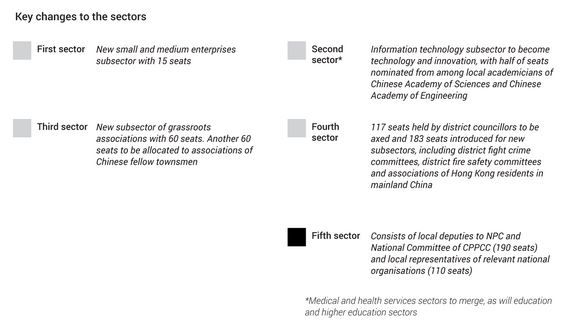 Also registering on Saturday from the city's biggest party, the Democratic Alliance for the Betterment and Progress of Hong Kong, were incumbents Horace Cheung Kwok-kwan and Elizabeth Quat, who joined the Election Committee constituency. Their colleagues Lillian Kwok Ling-lai and 25-year-old Joseph Chan Hoi-wing also signed up.

Bidding for re-election, Martin Liao Cheung-kong signed up for the commercial (second) sector.