City officials and Legislative Council members benefit from 'freedoms and protections" elsewhere while overseeing a crackdown in Hong Kong.
A series of leading Hong Kong officials have been accused of hypocrisy for owning overseas properties while advocating a "patriots-only" legislature in the city.

A new report by Hong Kong Watch, a British-based advocacy group, found that nine Hong Kong officials and 12 members of Hong Kong's legislature have property overseas including in Britain, Canada, the United States, Australia, Japan and France.

The authors accused those named of benefiting from the "freedoms and protections" offered in overseas jurisdictions while overseeing a crackdown on basic rights in Hong Kong.

Those named have been vocal supporters of the national security law, which was imposed on June 30, 2020, and has led to the jailing of more than 700 pro-democracy activists, the disbanding of dozens of civil society organisations and the closure of multiple media outlets.

US Secretary of State Antony Blinken has said that the law "systematically undermined Hong Kong's democratic institutions".

Hong Kong Watch called for "Hong Kong specific sanctions" to cut off lawmakers' access to Western "property, bank accounts and equities".

"Despite decrying 'foreign interference' and criticising the democratic world, our research shows that Hong Kong officials and lawmakers who are complicit in the ongoing human rights crackdown in Hong Kong are more than happy to continue to use the West as a safe haven for their hidden wealth," said Sam Goodman, senior policy adviser at Hong Kong Watch.

Hong Kong Watch was founded by the veteran British human rights campaigner Benedict Rogers in 2017, two months after he was banned from entering Hong Kong.

The organisation's stated aims are to "monitor threats to Hong Kong's basic freedoms", including threats to the rule of law and autonomy, and breaches of the Sino-British Joint Declaration. It regularly briefs senior British politicians on matters relating to Hong Kong, and has campaigned vociferously against issues such as the national security law and electoral reform.

Rogers, a former resident of the city, is a long-time critic of Beijing. In March, five years after he was refused entry to Hong Kong, he was served with a warning by the city's police force, accusing him of "jeopardising China's national security" and "collusion with foreign forces", charges that carry a three-year prison term.

A number of senior cabinet-level officials are named in the report, released on Thursday, which combed through the public financial declarations of sitting politicians.

The declarations must be made annually and are posted on the website of the Hong Kong government.

Sophia Chan Siu-chee, secretary for food and health, owns three properties in London – two of which are jointly owned by her sister – according to her financial declarations.

Chan campaigned for the national security law and is a vociferous supporter of a "patriots-only" rule, which is designed to bar people deemed by authorities to be "unpatriotic" from political office and has been roundly condemned by Britain, the European Union and the United States.

The rule was part of sweeping changes to Hong Kong's electoral system designated by Beijing in March 2021 and passed by the Hong Kong Legislative Council in May 2021.

The British government described the electoral change as "the latest step by Beijing to hollow out the space for democratic debate in Hong Kong, contrary to the promises made by China itself".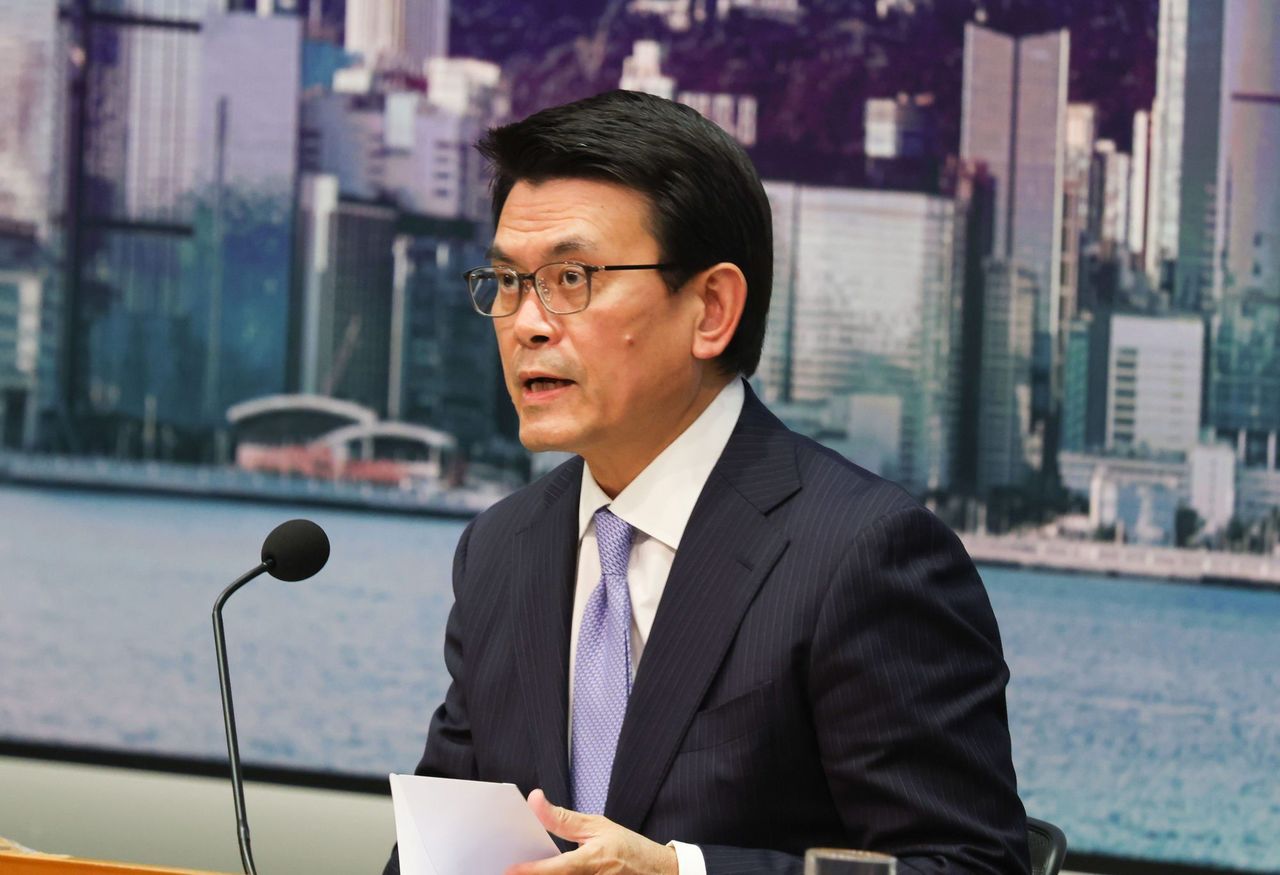 Secretary for Commerce and Economic Development Edward Yau Tang-wah owns three homes in Britain, financial declarations show.

The filings of the secretary for commerce and economic development, Edward Yau Tang-wah, show ownership of three homes in Britain, alongside his family.

Hong Kong Watch accused Yau of "leading efforts to control free speech and expression in the city", including the implementation of rules regarding the censorship of films deemed "contrary to the interests of national security", and of the muzzling of state broadcaster RTHK.

The EU has said the crackdown on the press in Hong Kong "seriously undermines media freedom and pluralism, which are essential for any open and free society. The erosion of press freedom is also counter to Hong Kong's aspirations as an international business hub".

Also named in the report was Patrick Nip Tak-kuen, secretary for the civil service, who suggested that the Legislative Council enact laws that make insulting public officials a crime, and who owns a residential flat in London with his spouse.

The spouse of Christopher Hui Ching-yu, Hong Kong's secretary for financial services and the treasury, jointly owns a residential property in Australia and another in Singapore. Hui is accused of "paving the way for the government's further crackdowns against pro-democracy civil society organisations" for revoking charity status and tax exemptions for groups deemed to be "endangering national security".

Others named include Bernard Chan, the non-official convenor of the Executive Council; Laura Cha Shih May-lung, chair of the Financial Services Development Council; Arthur Li Kwok-cheung, the former chairman of the Council of the University of Hong Kong; and Chow Chung-kong, Hong Kong Exchanges and Clearing chairman.

The officials named did not immediately respond to requests for comment by the South China Morning Post.

"At a time when the UK government is scrambling to locate the assets of Russian oligarchs in London, ministers should adopt the recommendations of this report and undertake a proper audit of the assets of Hong Kong and Chinese officials in the UK," said David Alton, a member of the House of Lords and patron of Hong Kong Watch.

He accused the officials of "cracking down on basic rights in Hong Kong" while they "continue to hide their wealth in property abroad, including in the UK".

Ted Hui Chi-fung, a prominent former pro-democracy lawmaker who fled Hong Kong after facing a string of charges over the 2019 anti-government protests, accused the officials of "enjoying the freedom and protection these countries offer for what they own", while at the same time "ordering the confiscation of assets of many of us dissidents as punishment for pursuing freedom and democracy".