A van loaded with pets believed to have been illegally brought to the city from mainland China was abandoned at the scene.
A Hong Kong police officer drew his gun but failed to stop a suspected pet smuggler from fleeing in a delivery van during an operation in which investigators confiscated 52 pedigree kittens and puppies believed to have been illicitly brought into the city from mainland China.

The animals, all expensive breeds, were found inside 18 cages in the back of another delivery van which had been abandoned at a loading bay used by cross-border smugglers at the Ha Pak Lai coastal area in Lau Fau Shan on Wednesday.

Officers from the marine regional crime unit were sent to the site at about 9pm after a speedboat was seen heading away following the offloading of goods, a police source said.

Two delivery vans were found at the site off Nim Wan Road when officers arrived.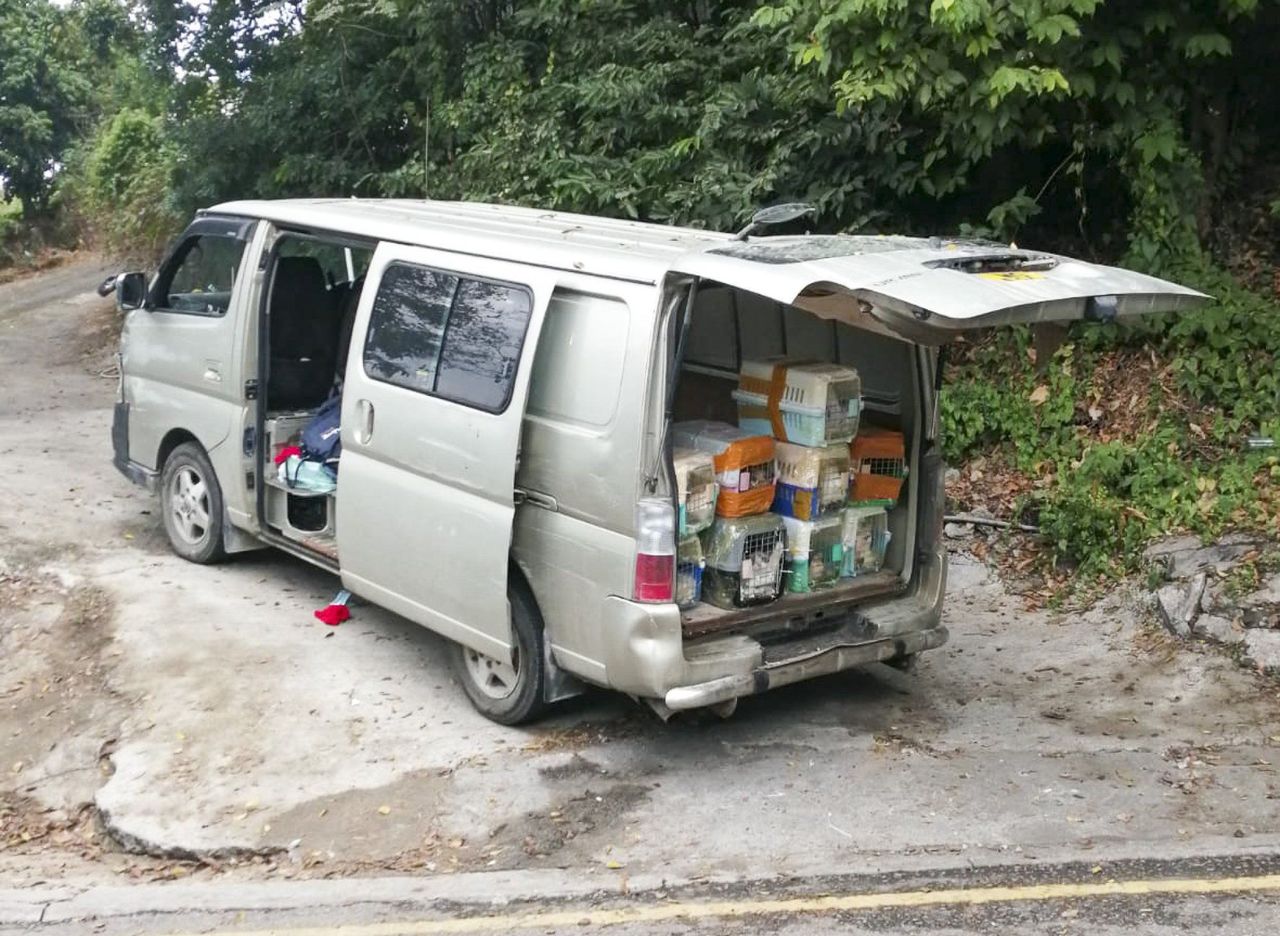 Hong Kong police found the suspected smuggled pets in an abandoned van in Lau Fau Shan on Wednesday.

"As officers were approaching the two vans for inspection, one of the vehicles immediately drove at high speed towards the officers. At this juncture, one of the officers drew his gun," the source said.

He said the vehicle sped away without hitting any officers and no shot was fired. No arrests were made.

Officers found 28 kittens and 24 puppies in the cages in the abandoned van. They also seized a catapult and 1,000 metal pellets in the vehicle.

The puppies included Shiba inu, poodles and dobermans, while among the kittens were breeds such as British shorthair and Ragdoll.

"An initial examination showed the pets did not have identification microchips," the source said, adding it was possible the animals were smuggled into the city from the mainland after being ordered by Hong Kong buyers.

The animals were later picked up by officers from the Agriculture, Fisheries and Conservation Department. The source said the investigation suggested the two delivery vans had fake number plates.

Three poodles were not in good condition, and were sent to the Society for the Prevention of Cruelty to Animals' veterinary clinic.

Marine regional crime unit officers are investigating.

Law enforcement agencies have ramped up their actions against cross-border smuggling after the death of Lam Yue-yee, a senior police inspector who was killed trying to intercept a speedboat in September. Lam was posthumously promoted from senior to chief inspector in October.