Police alert comes after two men arrested in connection with alleged phone frauds totalling HK$500,000.
Police on Friday warned of a surge in "guess who I am" phone scams after two Hong Kong men were arrested on suspicion of obtaining a total of HK$500,000 (US$63,694) by deception.

Inspector Lui Long-ching of the force said that 38 fraud cases involving a total of HK$2.5 million had been reported from July to September in Tseung Kwan O alone, up from the three logged during the same period in 2021, a 12-fold increase.

Fraudsters use a variety of tricks to gain people's trust, including asking the victims to guess the caller's identity or claiming to be their boss.

"Fraudsters will pretend to be the children or relatives of the victims and claim they need a lot of money under different excuses, such as being in need of bail money after being arrested by the police or public security agents," Lui explained.

"Police are highly concerned about this type of scam as the swindlers are taking advantage of the victim's love for their children and relatives to defraud their life savings. Their behaviour is outrageous."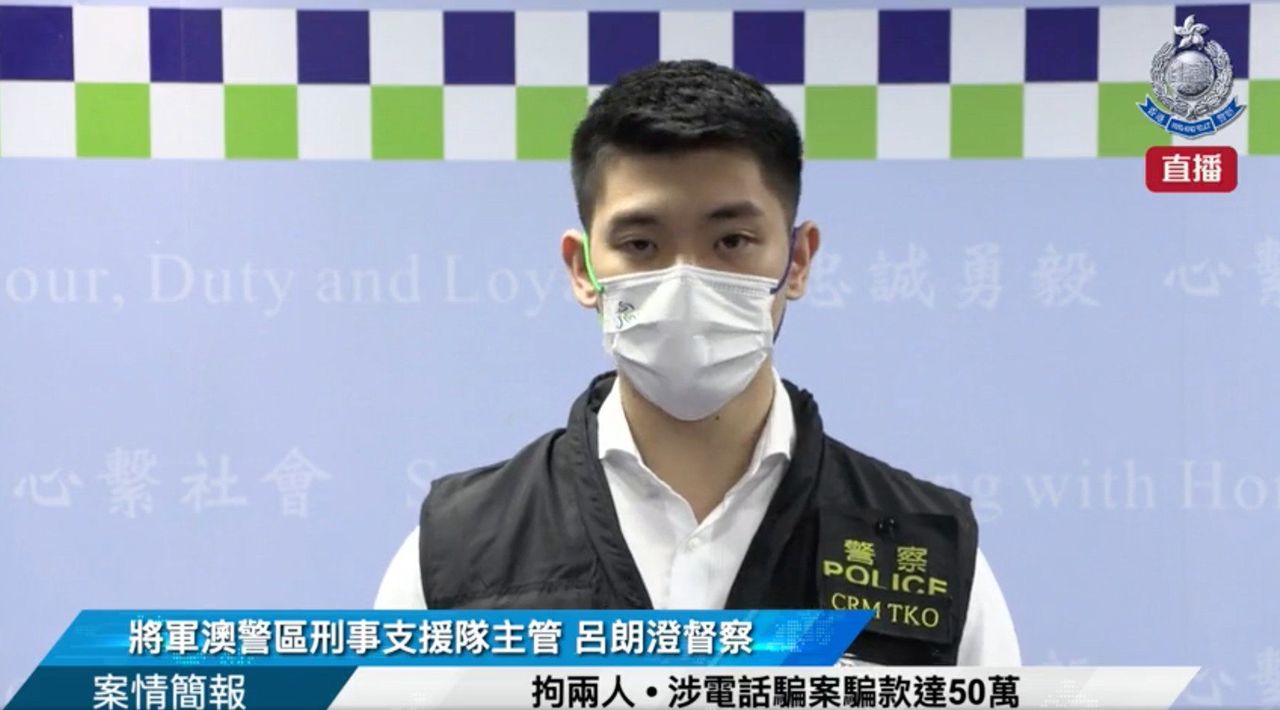 Inspector Lui Long-ching of the Hong Kong police issues a warning over phone scams.

The warning came after police on Thursday arrested a 20-year-old man in Mong Kok and a 23-year-old man in Tsing Yi on suspicion of obtaining property by deception.

Lui said the two, who are jobless, were suspected to have links to triad groups and were thought to have been involved in a total of five phone fraud cases in Tseung Kwan O.

He added the men were being held in custody and that more arrests in connection with the investigation had not been ruled out.

Lui also said officers had been in contact with the banking sector, adding that tellers should be on the alert for elderly people attempting to withdraw large sums of cash in a single transaction.

The maximum punishment under the Theft Ordinance for obtaining property by deception is 10 years in jail.