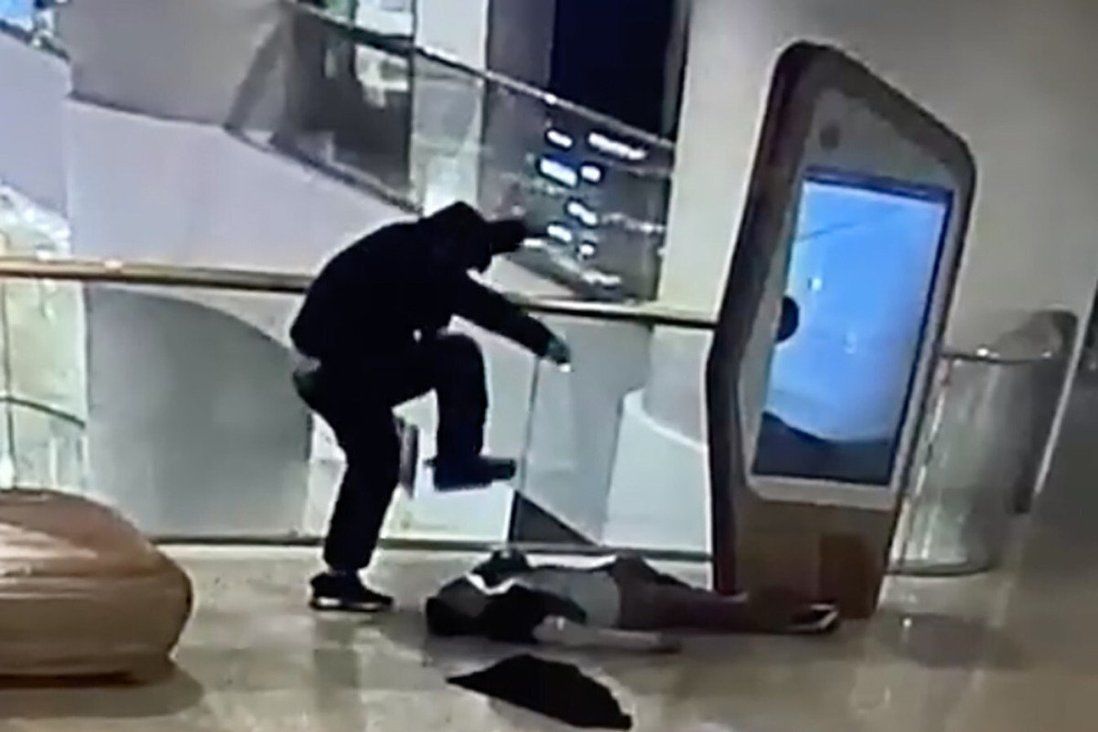 Hong Kong police seek suspect in violent attack on elderly man at shopping centre
Video shared on social media shows male suspect repeatedly stomping on victim's head and chest.
Hong Kong police are searching for a male suspect in connection with an assault on an elderly man at an upscale shopping centre in Admiralty on Wednesday night.

A force spokeswoman said the victim, who was in his 70s, sustained injuries to his face in the attack that took place on the third floor of Pacific Place at 8.13pm.

A video shared on social media showed the assailant lifting the man from a bench and putting him in a headlock.

The attacker forced the victim to the ground and repeatedly stomped on his head and chest before walking away.

The man was found lying in a pool of blood next to the bench when first responders arrived at the scene.

"He was unconscious and was rushed to Queen Mary Hospital. No arrests have been made," the spokeswoman said, adding no other information was currently available.

The case has been classified as a wounding and an investigation was under way.