Police report number of young people arrested for various crimes between January and March dropped by 37.5 per cent year on year to 448.
Crimes committed by youths fell by 38 per cent in the first quarter from a year ago, Hong Kong police revealed on Wednesday, but they warned that vulnerable children and teenagers were still paying a high price for going astray.

The figure was revealed as the force also highlighted several cases in which four 13-year-old male students had been arrested on suspicion of trafficking illegal drugs and 11 young women aged from 12 to 15 were lured into engaging in prostitution.

The number of young people arrested for various crimes dropped by 37.5 per cent to 448 between January and March this year from 717 during the same period in 2021, police said in a statement.

According to the latest figures, 84 of 448 people aged from 10 to 20 were detained for triad-related offences, 58 were arrested for wounding and serious assault, 54 for criminal damage and 52 for serious drug offences.

Despite the decline in the number of arrests among young people, police said there were still cases where vulnerable youths had paid a high price for taking part in criminal activities.

"Among these, four 13-year-old male students were exploited by drug syndicates and arrested for trafficking Ice [known as crystal meth], cocaine and cannabis," the force said.

Police added that the 11 young women who were exploited by vice groups to engage in prostitution had included 10 school students.

"One single youth crime is far too many, in particular youths being exploited by crime syndicates for committing serious crimes such as manufacturing and trafficking in dangerous drugs," the force said.

Police described youth crime as a complex social issue, which required different sectors of the community to improve collaboration in the use of publicity and education to help cultivate a law-abiding awareness among youngsters.

"Youngsters also have to learn to say 'no' to temptations from crime syndicates in order to avoid being led astray," the force said.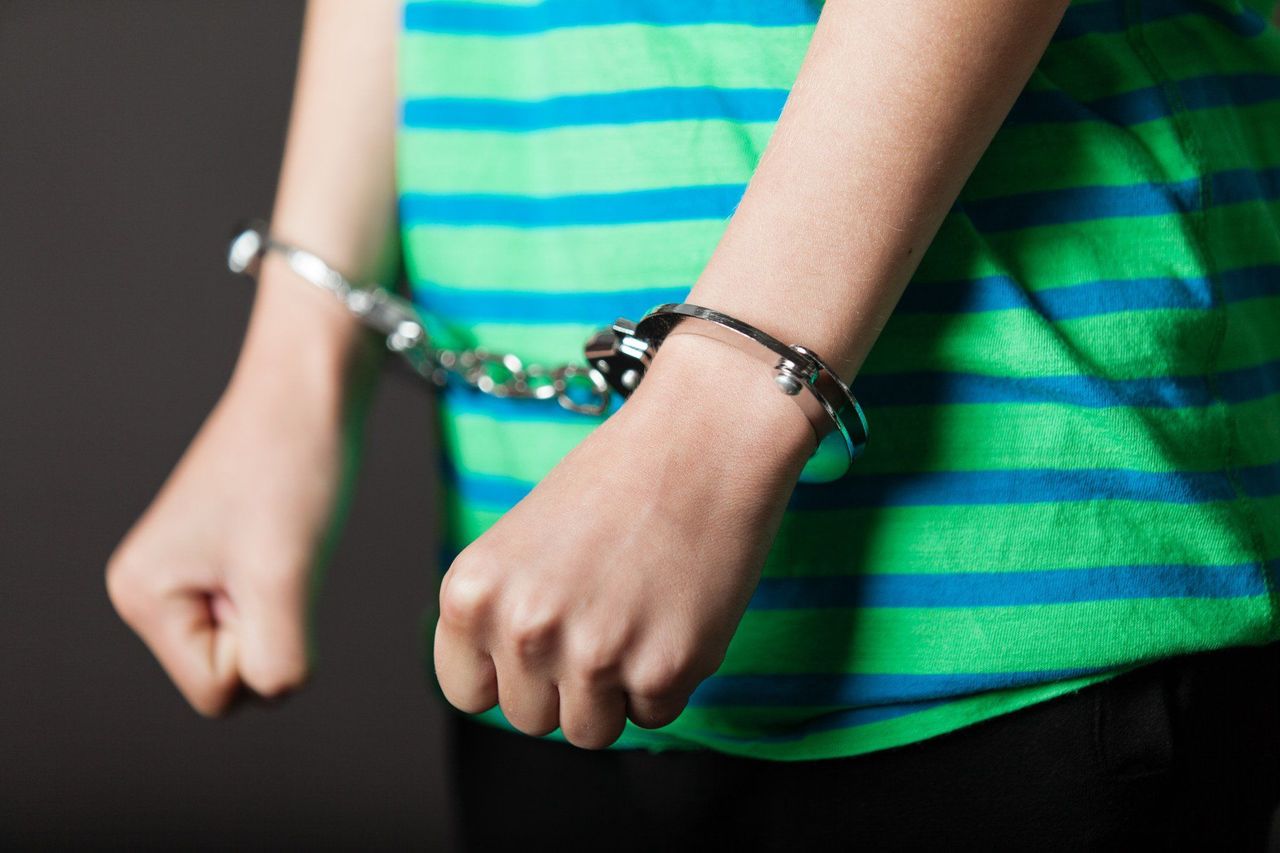 Hong Kong police have called for community collaboration to help cultivate a law-abiding awareness among youngsters.

In the statement, police also revealed the city's overall crime situation during the first three months of this year.

Hong Kong recorded 13,866 crimes in the first quarter of 2022, down 6.2 per cent from 14,779 cases in the same period last year, with reported incidents of violent crime decreasing 10.3 per cent to 1,840.

Police handled 245 child abuse cases between January and March this year, accounting for an increase of 29 per cent.

The data from the force also showed that deception cases rose by 29 per cent to 5,379 this year. Police attributed the rise to a surge in reported incidents involving online shopping frauds, employment scams, investment frauds and telephone deception.

The number of online romance scams dropped by eight cases to 385 when compared with the first quarter of last year, while compensated dating scams fell by 39 to 270. However, the financial loss resulting from both types of cases rose by 31 per cent to HK$180 million and HK$14.3 million, respectively.

The force also said its Anti-Deception Coordination Centre had managed to halt more than HK$380 million (US$48.4 million) worth of payments involved in 215 deception cases.

The law and order situation in Hong Kong during the first quarter of 2022 remained stable, the force said.

Police added they would continue to "combat various crimes by devoting mass resources to publicity and education, adopting a multi-agency approach and stepping up intelligence-led enforcement operations, especially against online deception cases and youngsters committing criminal offences".

They also appealed to all stakeholders and members of the public to help officers fight illegal activities by adopting a spirit of mutual help and care, while also reminding people to stay alert at all times and report crime proactively.