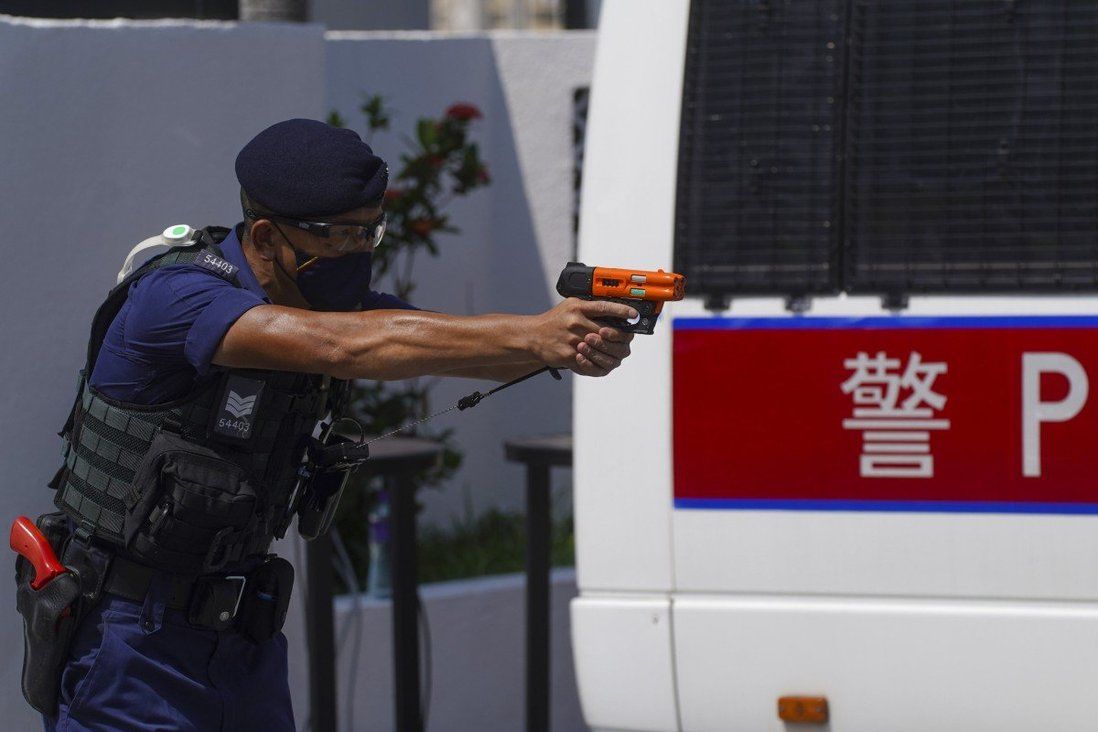 Hong Kong police say officer pointed pepper solution launcher, not gun, at suspect
Clip shows about half-dozen officers surrounding suspect outside game centre in Jordan, with one brandishing pistol-shaped object
Hong Kong police have clarified that a weapon an officer aimed at a suspect during a stand-off in Jordan was a pepper solution launcher shaped like a gun and not a revolver as some residents claimed after watching a video clip of the incident that went viral.

The video circulating online shows the man stepping out of a game centre on Friday night with his hands raised, surrounded by about a half-dozen officers wielding batons and at least one with the pistol-like object drawn.

While online commentators said the weapon was a gun, the force clarified on Saturday the officer was pointing an OC launcher, an anti-riot tool that fires an irritant solution. The force began testing the launchers last year as a less lethal alternative to the pepper-ball loading guns widely used during the anti-government protests in 2019.