Video posted on Facebook shows man walking up stairs behind two women after he reportedly followed them for several streets.
A Hong Kong police constable is expected to be dismissed after he allegedly followed two women home and asked them to be "his mistresses", according to a source.

The force insider said an initial investigation found that the 26-year-old officer, who had not yet passed his probation, had seriously violated discipline rules. He was given a notice of intent to discharge on Monday, meaning he would be fired according to the Police Force Ordinance, the source said. He has seven days to appeal the decision.

The officer, who served in the patrol subunit of the Western division, was suspended from duty after he was identified from a viral video recorded by one of the women he allegedly followed.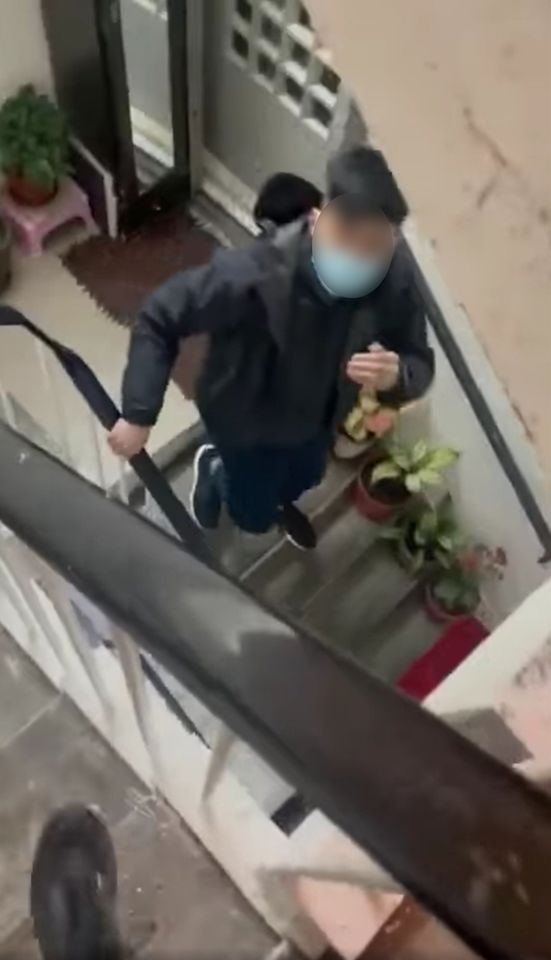 A screengrab from the viral clip posted by the woman.

The woman posted a 14-second video on Facebook and said a man had followed her and her friend upstairs when they returned to their home in Sai Ying Pun last Tuesday night.

"[He] followed us back home and asked if we would be his mistress. As soon as I turned the camera on him he ran away … He followed myself and a friend multiple streets back to where I live…" she wrote, adding she reported the incident to the police a day after.

The case has been classified as loitering and was handed over to the Hong Kong Island regional crime unit.

A police spokesman said the force attached great importance to officer conduct and an investigation would be conducted fairly and impartially if any member of the force was suspected to have broken the rules.