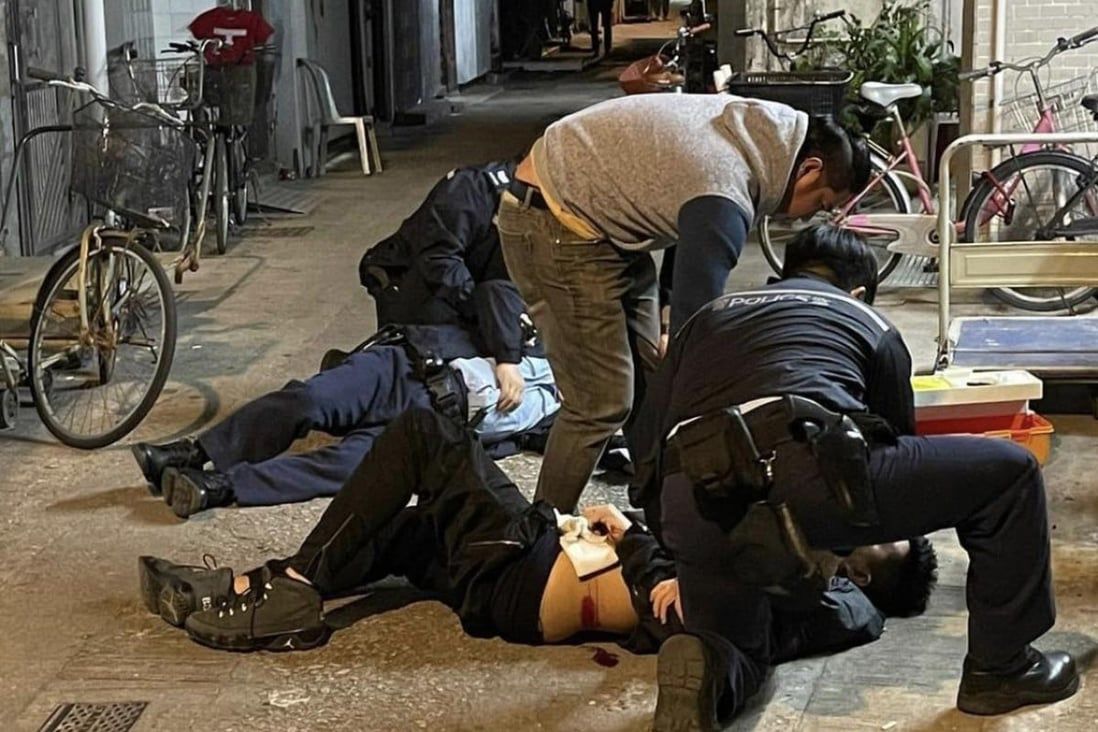 Hong Kong police officer opens fire on man while investigating noise complaint
Police officer said to have fired three shots at man on Peng Chau Wing Hing Street at 10.40pm on Tuesday.
A Hong Kong police officer opened fire on a man while investigating a noise complaint on the outlying island of Peng Chau on Tuesday night.

The officer was said to have fired three shots at the man during a scuffle on Peng Chau Wing On Street at 10.40pm.

Two officers and the man were injured in the incident. Details of their injuries were not immediately available.

A video clip widely circulated online shows a man with a waist wound lying on the ground with an injured officer nearby.

The man was reportedly hit by two shots in the waist and arm. He remained conscious and was airlifted to Pamela Youde Nethersole Eastern Hospital in Chai Wan.

The two officers, who were slightly injured, were also airlifted and taken to Ruttonjee Hospital in Wan Chai.

A neighbour told the media two officers went up to a flat where a group of Filipinos were drinking and making a noise. During an argument with the officers, the man concerned was said to have grabbed one policeman by the neck.

The officer fell during a scuffle and fired three shots, with two hitting the man. The officer then appeared to have fainted.