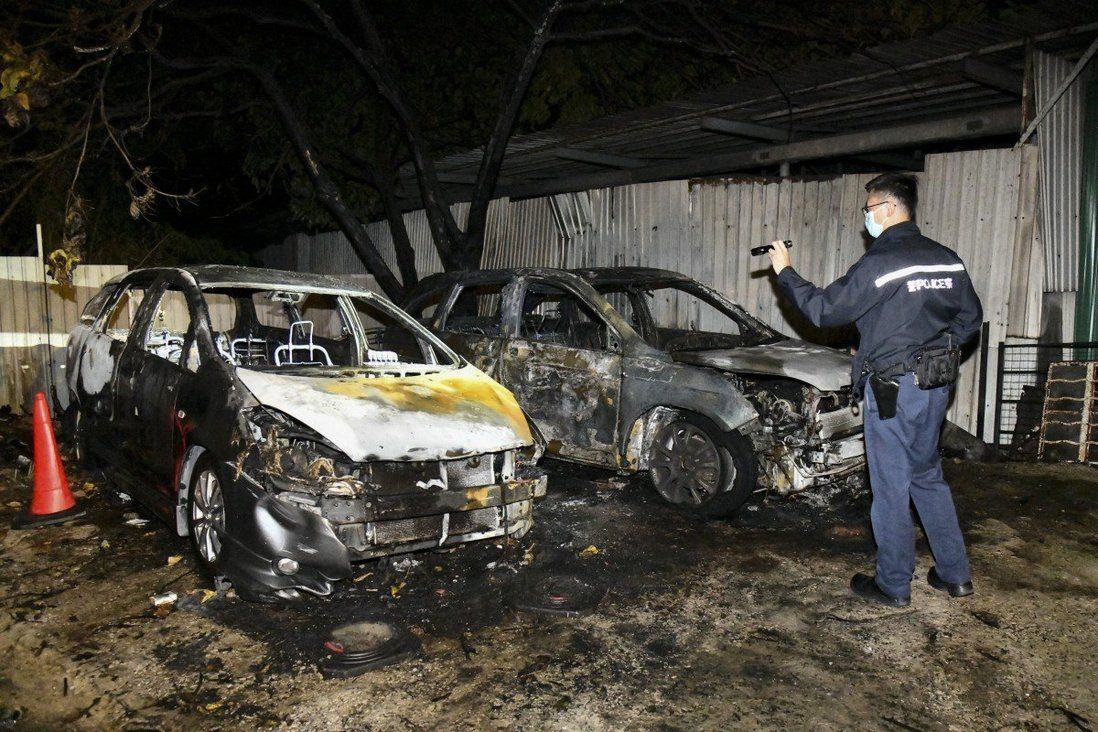 Hong Kong police investigating 2 suspected arson attacks in New Territories
In one of the incidents, three cars were found burning near Fanling Golf Club in Sheung Shui, while in the other, two motorcycles were damaged by fire near Tai Yuen Estate in Tai Po.
Police are investigating two suspected arson attacks that took place hours apart and left three cars and two motorcycles seriously damaged in northern Hong Kong before daybreak on Thursday.

Firefighters and police officers were called in soon after 4am when locals found three parked cars had caught fire near Fanling Golf Club on Fan Kam Road in Sheung Shui.

Firefighters extinguished the flames, but the three vehicles were left badly damaged.

According to the force, no one was injured and no evacuation was needed.

"An initial investigation found the cause of the fire suspicious. The case has been classified as arson," police said in a statement.

Detectives from the Tai Po criminal investigation unit are handling the case. So far, no arrests have been made.

Separately, in Tai Po, a parked motorcycle went up in flames near Tai Yan House at Tai Yuen Estate on Ting Kok Road shortly after 1.45am.

The fire spread to another motorbike parked nearby, which was also damaged, police said. The blaze was later extinguished by firefighters, and no one was hurt in the incident.

Police said the cause of the fire was suspicious, and also classified the case as arson. Another team of crime squad officers from Tai Po police station are investigating the incident.

Last year, police handled 315 reports of arson across the city, down 33 per cent from 473 the year before.