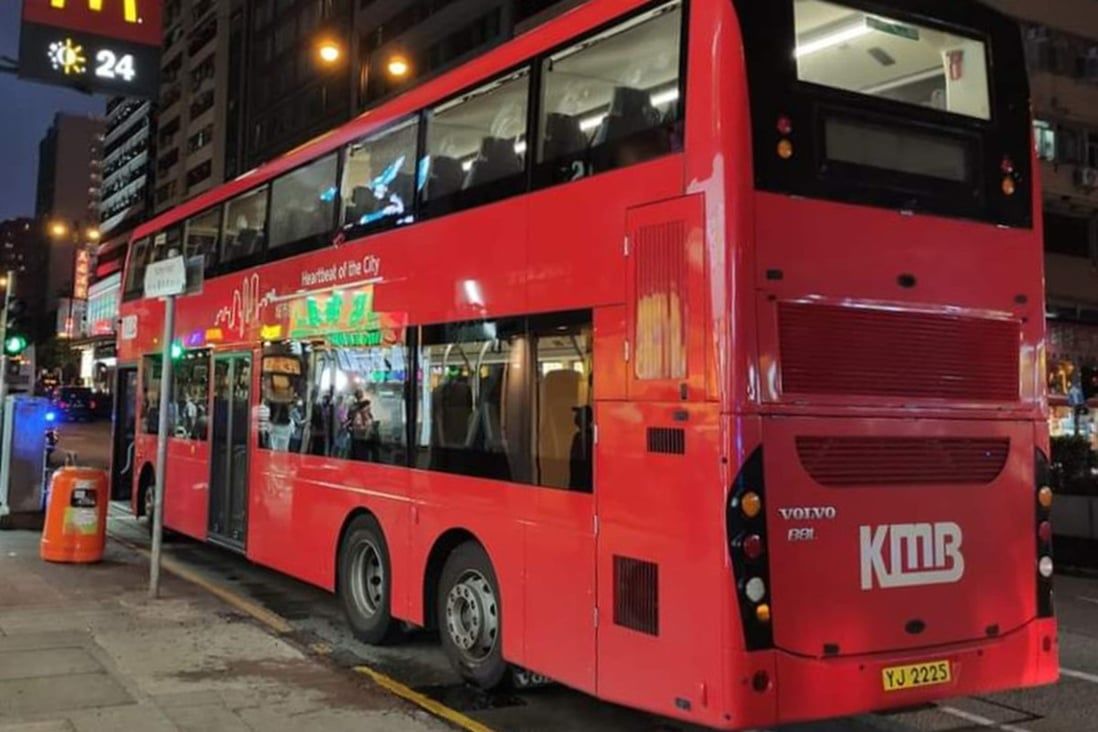 Hong Kong police hunt for man accused of masturbating in front of woman on bus
Suspect smashes window to escape bus when woman starts shouting and driver does not open door.
Hong Kong police are hunting a man with golden-dyed hair, accused of performing a sex act in front of a female passenger on a double-decker bus and breaking a window on the top floor to escape.

The man in his twenties was sitting on the lower deck of a KMB vehicle on route 63X while it was travelling along Nathan Road in Yau Ma Tei before 7pm on Wednesday.

When the bus neared the junction of Man Ming Lane, the man began masturbating in front of a female passenger, a source familiar with the case said.

The terrified woman started shouting, and the man tried to leave the bus via the vehicle's middle exit, but the driver did not open the door, the source said.

"He was forced to run to the upper deck, and then he grabbed an emergency hammer at the back of the bus and broke a window on the left side before jumping out of the vehicle," the source said.

The man had fled before officers arrived. Police combed the area, but no arrest was made.

According to the force, the man with golden-dyed hair is believed to be aged between 25 and 30 and is 1.65 metres (5.4 feet) tall.

Police said the suspect was wearing a black T-shirt, blue jeans and white sports shoes at the time of the incident.

Police have classified the case as indecent exposure and criminal damage.

Detectives from the Yau Tsim criminal investigation unit checked security camera footage to gather evidence.

As of Thursday afternoon, no one had been arrested.