Japanese samurai knives, stun gun and retractable baton are among the items found in the public housing flat of the Form Two student.
Hong Kong police arrested a teenager, 14, suspected to be a triad member, and seized 10 weapons during a raid on a public housing flat on Tuesday.

Four Japanese samurai knives, a lighter-shaped stun gun, a retractable baton and a knuckle duster were among the weapons seized in a Tsui Yeung House flat at Tsui Ping (North) Estate off Hiu Ming Street in Kwun Tong, according to Inspector Lau Kai-yin of the Kwun Tong district crime squad.

"The weapons were found stored in backpacks and hidden areas," he said. "Our preliminary investigation showed the suspect's family members were not aware of the storage of the weapons in the flat."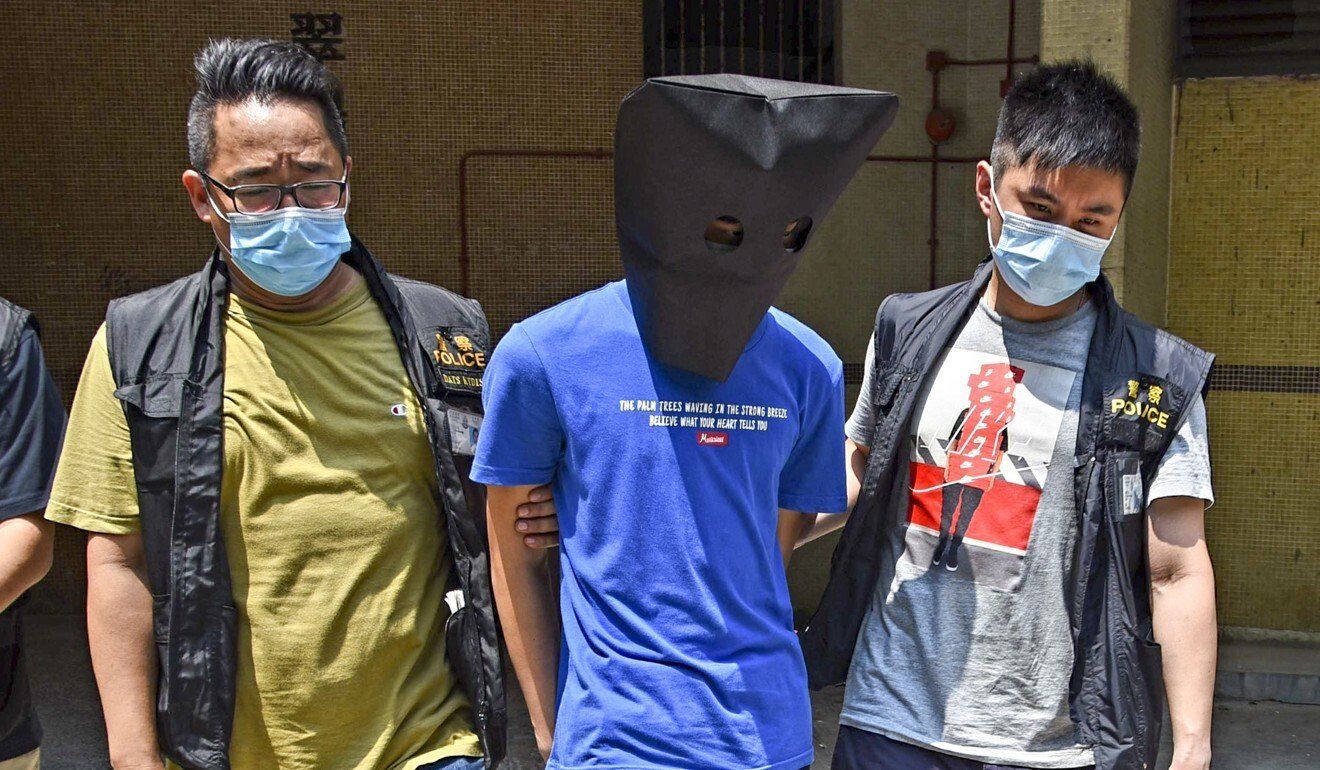 Police say the suspect is a 14-year-old Form Two student who was instructed to store the weapons at home.

Lau said the suspect was a Form Two student and an initial investigation revealed that the teen had a Sun Yee On triad background but was not connected with any criminal cases.

The boy was arrested over possession of an offensive weapon – a crime carrying a maximum of two years in prison.

Officers raided the flat and found the cache of weapons – including a dagger, butterfly knife and baseball bat – after receiving intelligence. The seized knives had not been sharpened.

Lau said police were still investigating whether the flat had been used as a mini arsenal by a triad gang.

A police source said the weapons had been stored in the flat for up to two months.

"The investigation revealed that an 18-year-old triad member the suspect allegedly followed instructed him to store the weapons at home," said the source, adding that the weapons could be used in a fight.

He said a citywide manhunt was under way for the 18-year-old triad member.

As of Tuesday afternoon, the suspect was still being held for questioning and had not been charged.

Lau warned parents, teachers and social workers to pay more attention to teenagers to prevent them from being led astray, as criminals would make use of young people to carry out illegal activities in an attempt to evade arrest.

In the first six months of this year, police handled 810 triad-related crimes, up 8.3 per cent from 748 cases in the same period the year before.