Police arrest man, 43, in Kowloon Tong following investigation into fireworks display on Flint Road in same residential district.
Hong Kong police have made another arrest for the illegal discharge of fireworks over the Lunar New Year holiday, during which pyrotechnics were set off in daily displays across the city.

The force on Monday said officers had arrested a 43-year-old man at his home in Kowloon Tong the previous day following an investigation into a fireworks display in the district at about 10.30pm last Wednesday, the second day of Lunar New Year.

When officers arrived at the scene on Flint Road that night, they found launching tubes left behind.

Police said they believed the man was among a group of three who set off the pyrotechnics display, which lasted for about a minute. The trio then left in a car.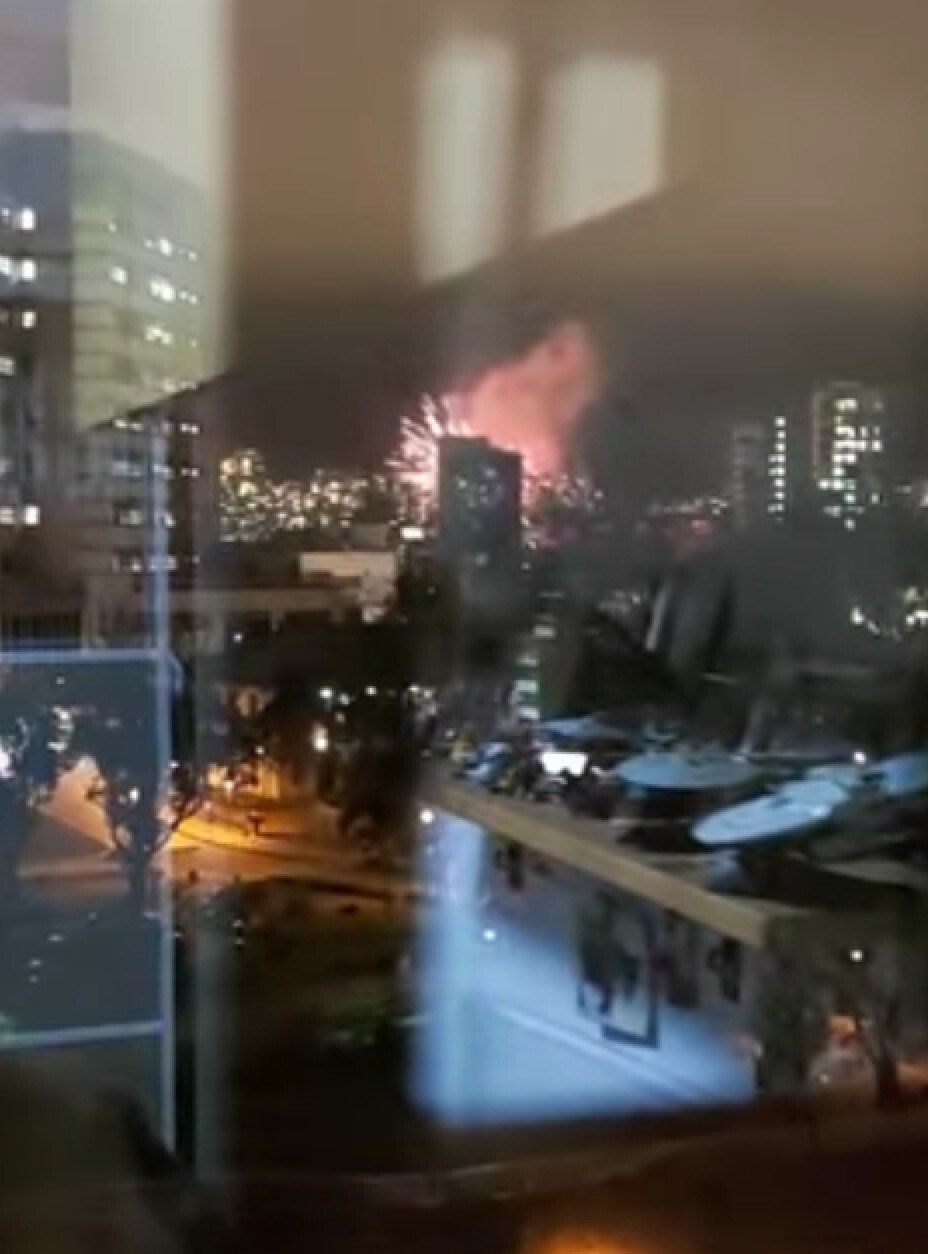 An illegal fireworks display in Kowloon Tong.

Inspector Wong Chiu-ting, head of Kowloon City district crime squad one, said on Monday the investigation was ongoing and the man had been held for questioning.

"One of the focuses of the investigation is the source of the fireworks," Wong said.

"The illegal discharge of fireworks is a very irresponsible act. It can pose hazards to property and can lead to serious injury to users and other people as it could trigger fire or even an explosion."

She noted Flint Road was close to schools and residential homes.

Separately, a 30-year-old man was arrested in Tsuen Wan last Tuesday for the illicit possession of firecrackers, after officers heard loud bangs while handling a case near Sam Tung Uk Resite Village.

Under the Summary Offences Ordinance, anyone who discharges, throws or sets fire to any firework, to the damage or danger of any person, faces a maximum penalty of three months' jail or a fine of HK$2,000 (US$256).

Illegal possession or discharge of fireworks and firecrackers carries a maximum penalty of six months in jail and a HK$25,000 fine under the Dangerous Goods Ordinance.

The private use of fireworks and firecrackers was banned in Hong Kong after large-scale riots in the city in 1967. But the ban is sometimes flouted in some villages in the New Territories.

Setting off fireworks during Lunar New Year is thought to bring good luck, health and wealth.

Traditionally, the government would host a fireworks display above Victoria Harbour on the second day of Lunar New Year. But the show has been cancelled for three years in a row, first because of anti-government protests, then the pandemic.

Coinciding with the Lunar New Year holiday last week, illegal firework displays reportedly lit up the sky across Hong Kong, including in districts such as Yuen Long, Tin Shui Wai, Sha Tin, Tsuen Wan, Kwai Tsing, Tsz Wan Shan, Yau Ma Tei, Yau Tong, Hung Hom, Tsim Sha Tsui and Kowloon Tong.

The unsanctioned displays have divided residents, with some cheering the pyrotechnics, but others grumbling about startled babies and fire hazards.

Hong Kong police have recorded a more than fivefold increase in the number of cases involving unlawful possession of fireworks during the Lunar New Year period this year, compared with the same stretch in 2021.

A police spokesman said that between January 30 and February 3, the force handled 183 such incidents. Between February 10 and February 14 last year, there were 34 cases.

Ahead of Lunar New Year, police seized about 300kg of fireworks worth HK$350,000 hidden in a shipping container on a hillside in Tin Shui Wai on January 18. The force said at the time that it was investigating whether the goods were intended to be sold for Lunar New Year celebrations.

In a separate operation on January 14, some 1.2 tonnes of suspected fireworks and firecrackers, worth about HK$1.5 million, were seized in Lung Kwu Sheung Tan in Tuen Mun.