Two women, aged 21 and 24, are accused of encouraging people to flout anti-pandemic measures in social media posts.
Hong Kong national security police have arrested two owners of a Taiwanese drinks shop on suspicion of committing acts with seditious intention after they posted messages online asking people not to get vaccinated against Covid-19.

The two women, aged 21 and 24, have been accused of encouraging people to flout anti-pandemic measures in social media posts, according to force insiders.

A police source said the two co-owners of the takeaway shop had urged the public not to get vaccinated and refrain from using the "Leave Home Safe" risk-exposure app.

"They also accused the government of worsening the coronavirus pandemic situation in the city," he said.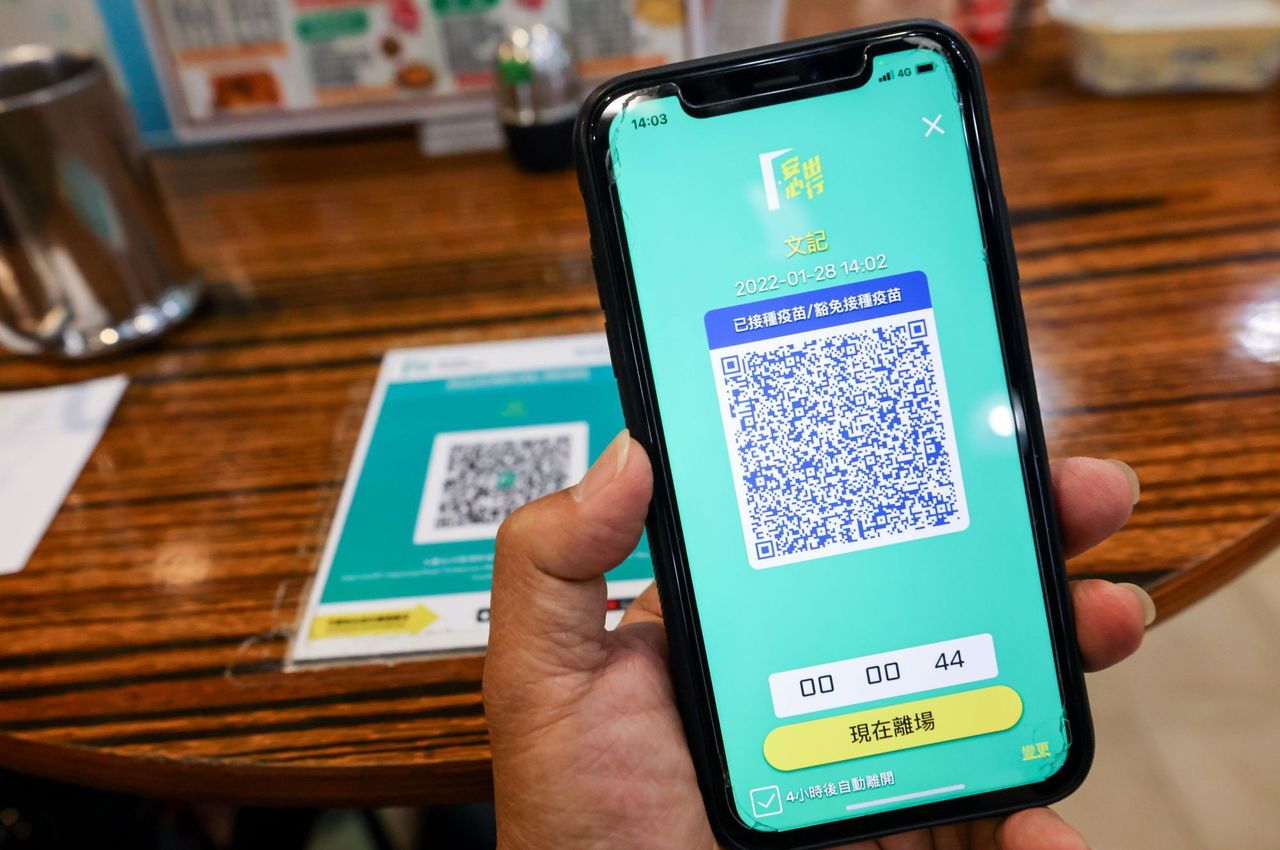 The 'Leave Home Safe' app displaying a QR code.

He said potentially seditious posters had also been found in the Nathan Road outlet in Mong Kok.

Officers from the force's national security department began investigating the shop after receiving a complaint.

Police raided the shop at about 5pm on Thursday and arrested the two women inside the premises. Posters were also seized from the shop.

As of Thursday evening, the two suspects were being held for questioning and had not been charged.

The arrests came fewer than 10 days after local singer and outspoken supporter of the anti-government movement Tommy Yuen Man-on was arrested by national security police last Tuesday on suspicion of money laundering and acting with seditious intent.

The 41-year-old singer was charged with one count of "doing an act or acts with seditious intention" under the colonial-era sedition law. He was brought before West Kowloon Court last Thursday, and was remanded in custody after a magistrate found his allegedly seditious social media posts had endangered national security.

Beijing imposed the national security law in June 2020 to ban acts of secession, subversion, terrorism and collusion with a foreign country. The police department overseeing such cases has since arrested more than 1,630 people and charged more than 100 of them.