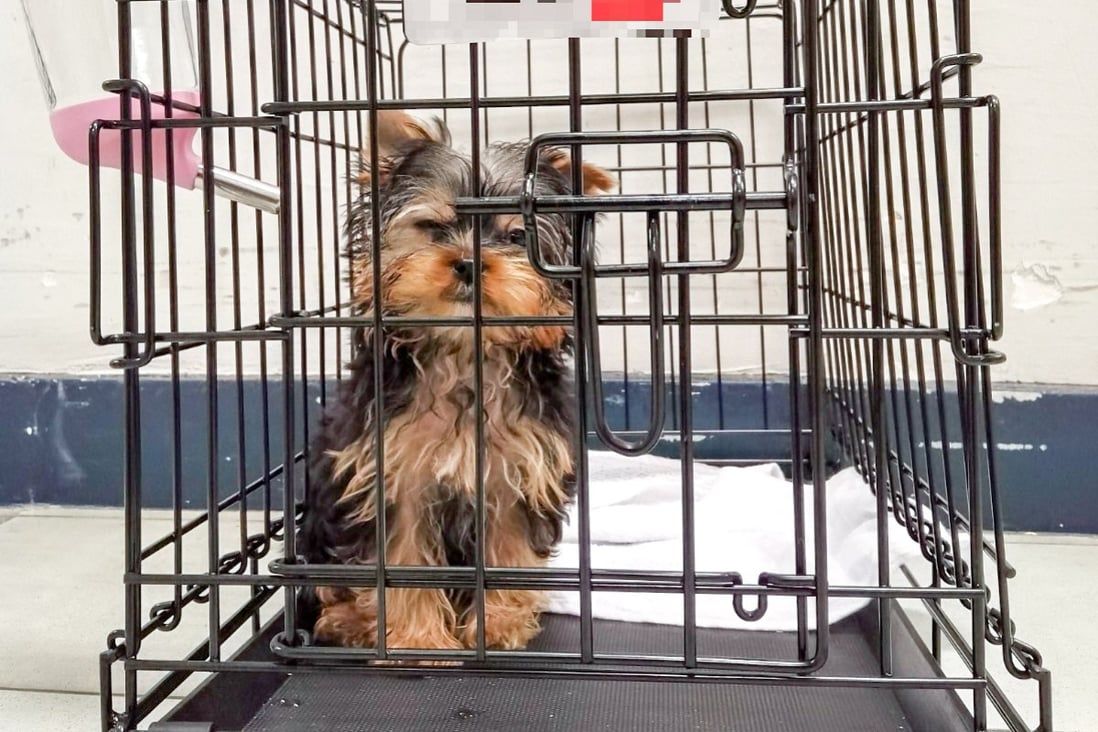 Hong Kong police arrest couple, find puppy worth HK$22,000 stolen from pet shop
Man, 45, and woman, 43, detained for theft as missing Yorkshire Terrier recovered.
Hong Kong police arrested a 45-year-old man and his girlfriend, and recovered a two-month-old Yorkshire terrier on Tuesday, five days after the puppy worth HK$22,000 (US$2,800) was stolen from a pet shop in Mong Kok.

According to the force, the man and the 43-year-old woman were found in a Tsim Sha Tsui flat at about 2am on Tuesday, along with the puppy.

The pair were detained on suspicion of theft – an offence that is punishable by up to 10 years in jail.

An examination showed the puppy was not injured or ill-treated, according to police.

A police spokesman said the dog was returned to the pet shop owner after the examination.

The puppy was stolen from the Tung Choi Street pet shop in Mong Kok last Thursday night.

The shop owner – a 29-year-old man – found the puppy missing soon after 10pm. He checked security camera footage that showed the puppy was stolen by a woman around 9.30pm.

He then called police. He told officers that the dog was worth HK$22,000.

After identifying the two suspects, officers from the Mong Kok criminal investigation unit arrested the couple on Tuesday.

As of 6pm, the two suspects were still being held for questioning and had not been charged.

Between January and October last year, police handled 14,909 reports of theft in the city, down 6.3 per cent from 15,905 cases logged in the same period of 2021.