Six men, two women arrested on Friday, with three of them believed to be core members of a syndicate.
Hong Kong police have arrested eight people on suspicion of laundering more than HK$10 million (US$1.27 million) in crime proceeds from 30 fraud cases last year and producing fake banknotes.

Police said of the six men and two women arrested on Friday, three were believed to be core members of a syndicate, while the rest were local bank account holders.

The suspects, including one Thai, are aged 29 to 73.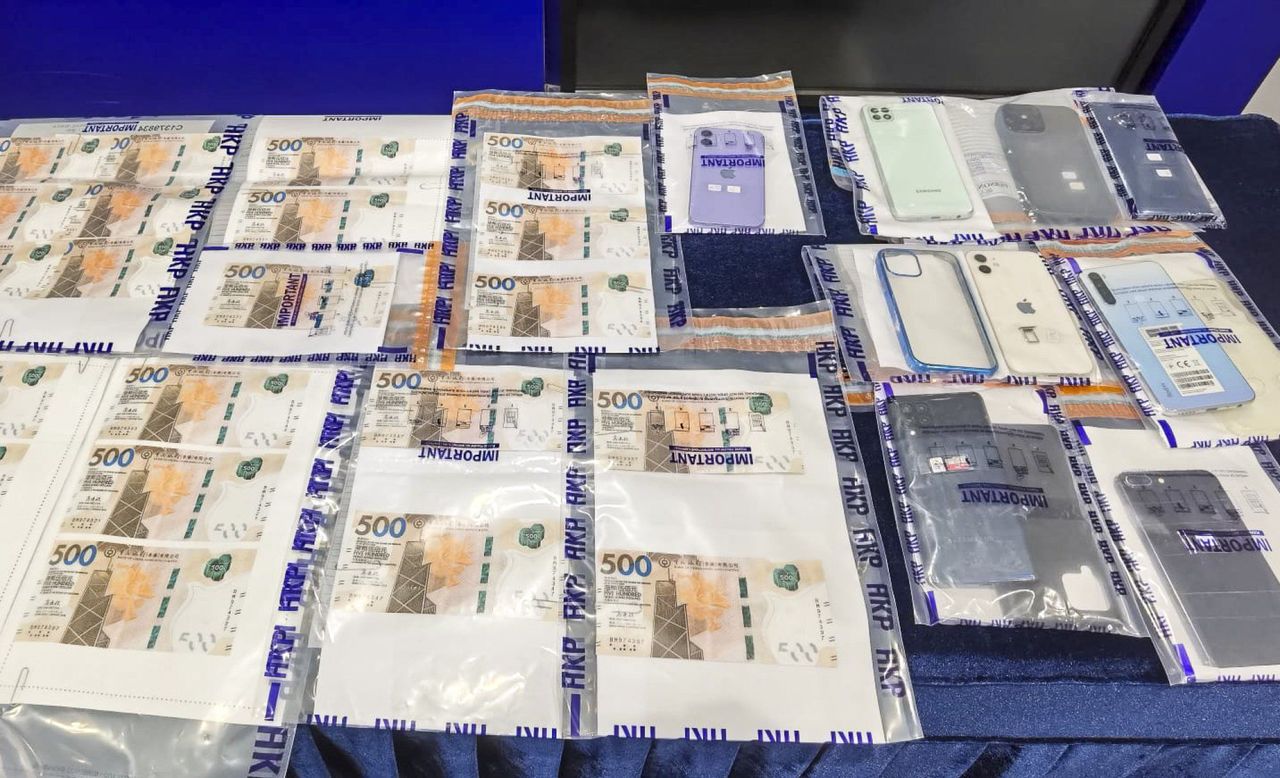 Police seized bank cards, phones, electronic devices and fake banknotes during the operation.

Tai Cheuk-yin, acting chief inspector for the force's financial intelligence and investigation bureau, said they were looking into the whereabouts of the illegal funds.

"During the arrests, we confiscated their bank cards, phones and electronic devices. We also found 25 fake HK$500 banknotes, with a total value of HK$12,500, as well as materials for making them, including paper and encrypted computers.

"The quality of the fake banknotes is very low, so residents can [easily] distinguish them from real ones … We are tracking whether these fake banknotes have entered the market," Tai added.

The fraud cases occurred between May and December last year, involving seven male and 23 female victims, with total losses amounting to HK$65 million. Seventeen of the cases related to investment shams, 12 were online romance scams and 1 concerned online shopping fraud.

The illicit money was transferred from September to November 2021.

Police also found that the syndicate had received HK$91 million from unknown sources through 38 local bank accounts. Tai said the force had succeeded in striking a blow against a criminal group producing fake banknotes.

"We urge residents to beware of criminals asking to borrow their bank accounts for money-laundering purposes," Tai said, adding that those who allowed their accounts to be used in this manner would be violating the law.

Under the Organised and Serious Crimes Ordinance, the maximum penalty for money laundering is 14 years' imprisonment and a HK$5 million fine.