Police source says initial findings suggest attacks sparked by long-standing dispute between Sun Yee On triad factions.
Hong Kong police arrested seven suspected triad members on Wednesday after tit-for-tat knife attacks between two rival gangs left five men in hospital.

The seven men, believed to be members of two Sun Yee On triad factions, were detained on suspicion of wounding following three separate attacks over the past six weeks, according to the force. One of them was also arrested for possession of offensive weapons after officers seized several water pipes from his car.

The arrests were made when dozens of anti-triad officers raided about 10 locations in the New Territories between 5am and midday.

Police said the investigation was under way and further arrests were possible.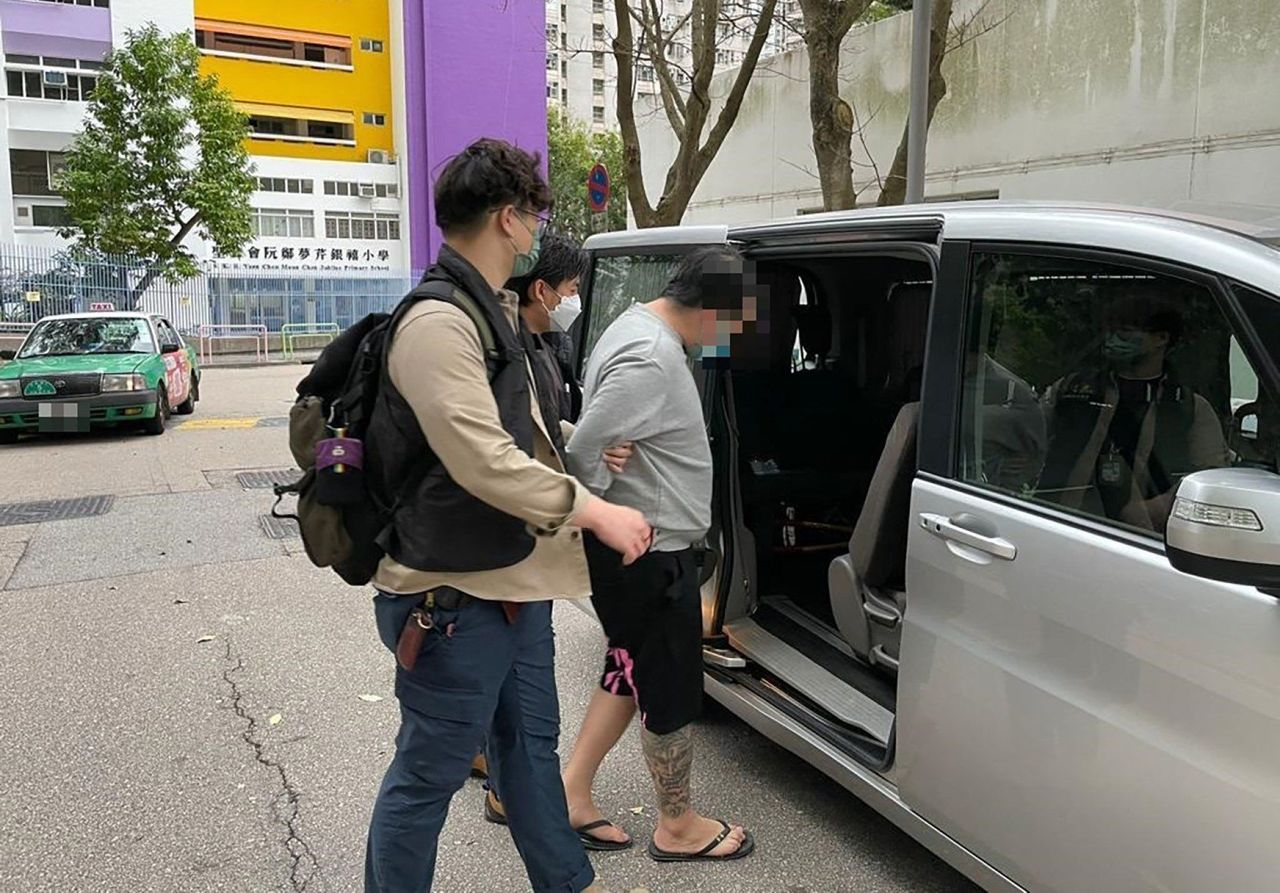 Suspected triad members were arrested by police in a series of raids in the New Territories on Wednesday.

A police source said initial findings suggested the revenge attacks were sparked by a long-standing dispute between two triad factions active in the New Territories North region.

He said he believed the arrests could stop further retaliation between the gangs.

The latest incident took place at the car park of Kwong Fuk Estate in Tai Po on March 4 when a 25-year-old man was ambushed by four knife-wielding men. The attackers fled in three different cars before police arrived. The injured victim went to Alice Ho Miu Ling Nethersole Hospital to seek treatment.

The other two attacks occurred in Tai Po and Sha Tau Kok in February, leaving four men with knife wounds.

The source said the five men did not suffer life-threatening injuries and most of them had been discharged from hospital after treatment.

Anti-triad officers swooped into action and made the arrests on Wednesday after gathering evidence.

As of Wednesday night, the seven suspects, aged between 19 and 37, had not been charged and were still being held for questioning. Detectives from the Tai Po district's anti-triad squad are investigating the case.

Last year, police handled 1,888 reports of triad-related crimes across the city, up by 7.2 per cent from 1,761 cases reported in the year before. But reports of wounding dropped by 30.2 per cent to 732 in 2021, from 1,049 in 2020.