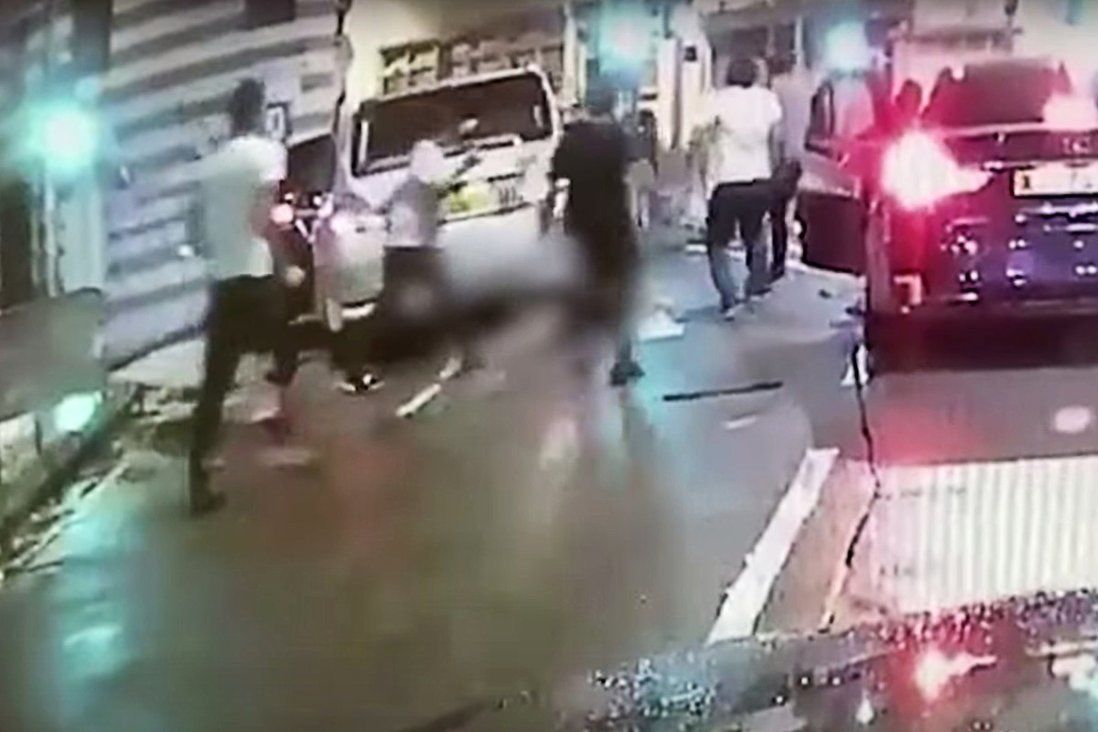 Hong Kong police arrest 6 men in connection with predawn shooting in Central
Senior Superintendent Tony Ho says six suspects include alleged driver, passenger, one of the owners of three vehicles ambushed by rival gang on June 10.
Hong Kong police have rounded up six more men in connection with a shooting that left three people injured two weeks ago in a popular entertainment district, taking the total number of suspects arrested to 16.

A 17-year-old student was also among three others detained for their alleged involvement in three separate firearms cases, with the force seizing 38 airguns, eight knives, an extendable baton, as well as several respirators and anti-government flags.

Police on Monday said the six suspects in the shooting were arrested earlier in the day for their alleged involvement in the predawn clash between two triad gangs near Lan Kwai Fong that occurred at about 2.40am on June 10.