Officers also confiscate HK$460,000 in cash and HK$410,000 worth of fake banknotes in raids on 428 entertainment venues.
Hong Kong police have arrested 315 people in an ongoing citywide anti-triad operation, confiscating HK$460,000 (US$58,600) in cash and HK$410,000 worth of fake banknotes, as well as more than 10kg (22lbs) of suspected drugs.

Officers also issued tickets to 299 people for breaching Covid-19 social-distancing regulations during raids on 428 entertainment venues, including mahjong parlours, bars, nightclubs, games centres and bathhouses.

Launched last Thursday to combat triad societies and block their sources of income, the operation had netted 315 people, aged 15 to 87, as of Saturday night, police reported on Sunday.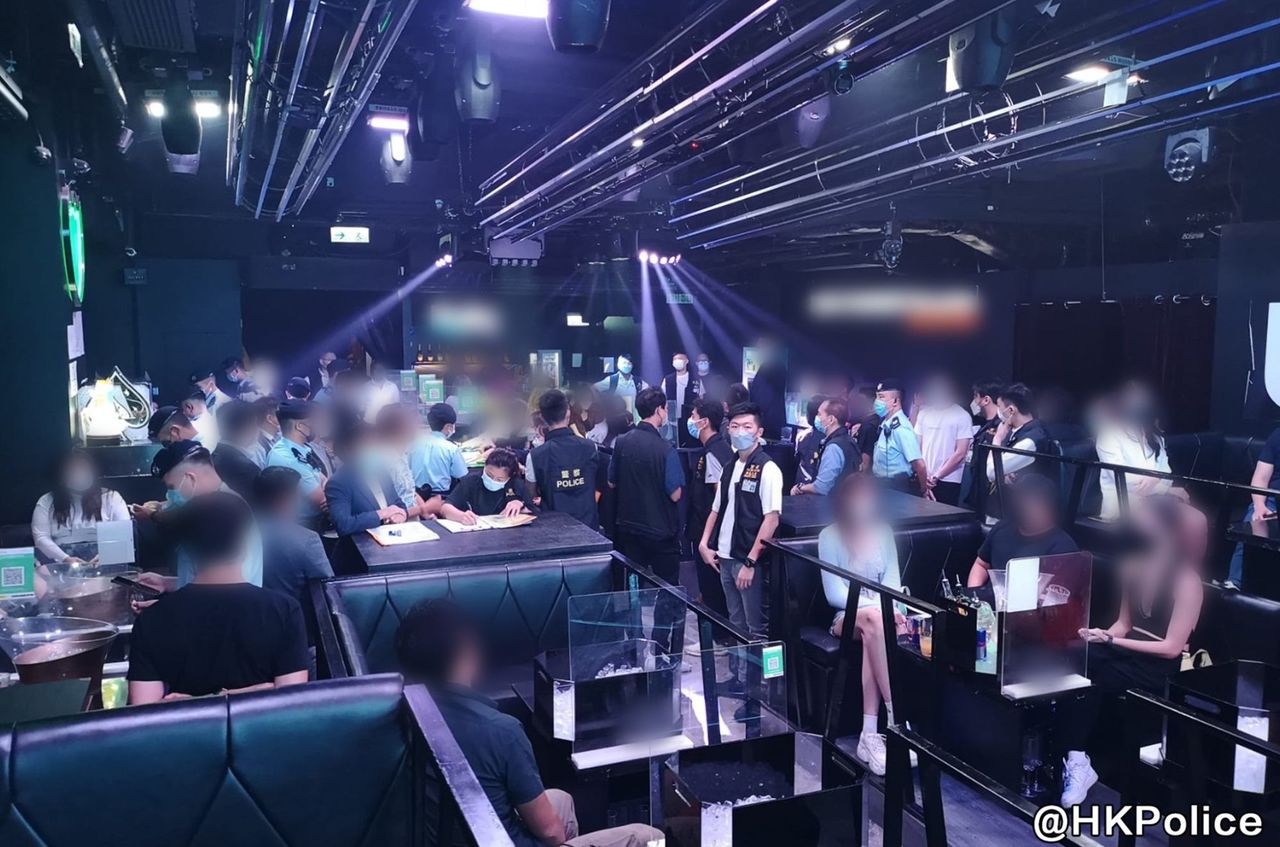 Officers carry out a raid as part of the multi-day operation.

The suspected offences included assault, arson, claiming to be members of a triad society, passing counterfeit banknotes, drug trafficking, control over persons for the purpose of prostitution and money laundering.

In the raids, police also seized HK$460,000 in cash, betting chips valued at about HK$540,000, counterfeit banknotes with a face value of about HK$410,000, 2.1kg of suspected ketamine and 8.5kg of suspected cannabis, in addition to gambling equipment. Officers also seized about 1.1 tonnes of smuggled frozen meat.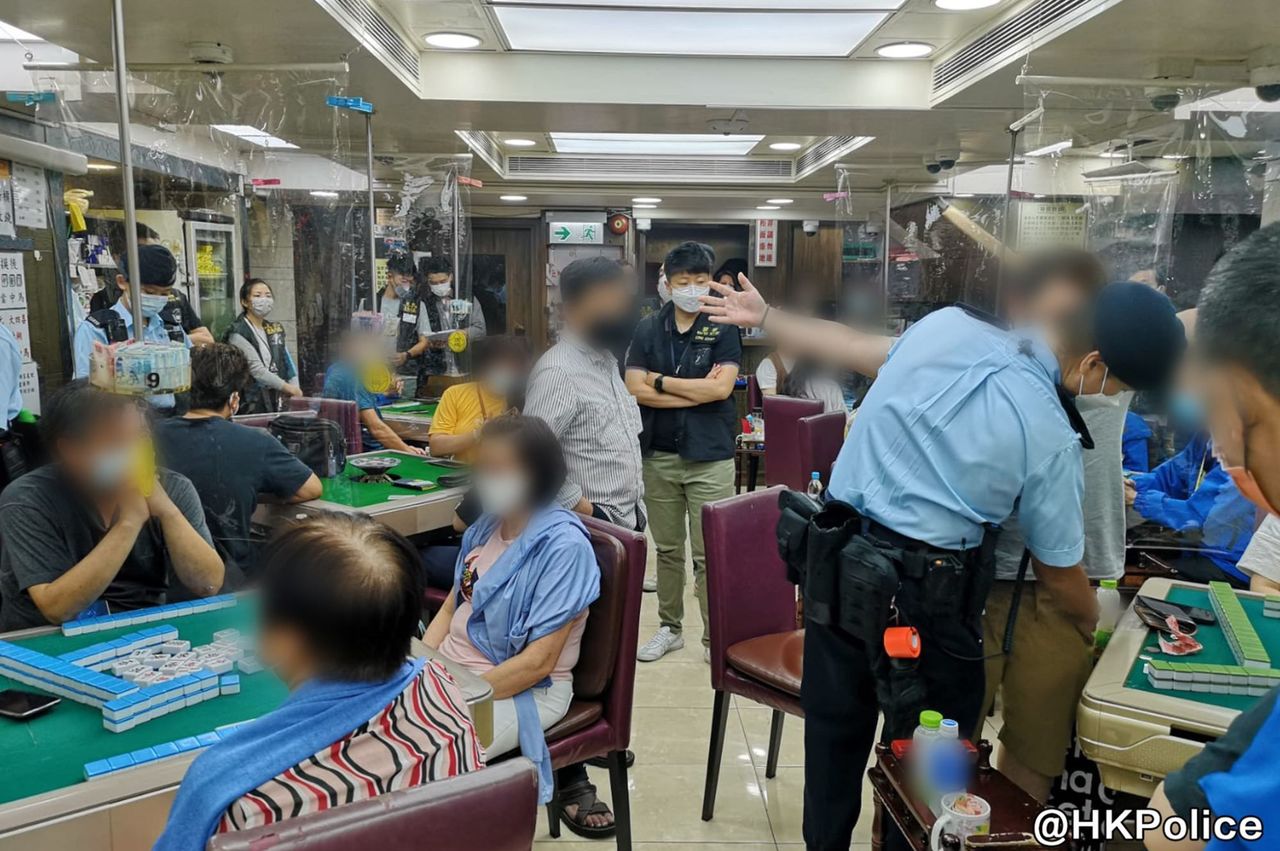 Police raid a mahjong parlour during the crackdown.

The law enforcement action was still under way, police said, declining to go into more details of the operation.

The force stressed that combating triad activities and blocking their sources of income was one of the top priorities of the police commissioner.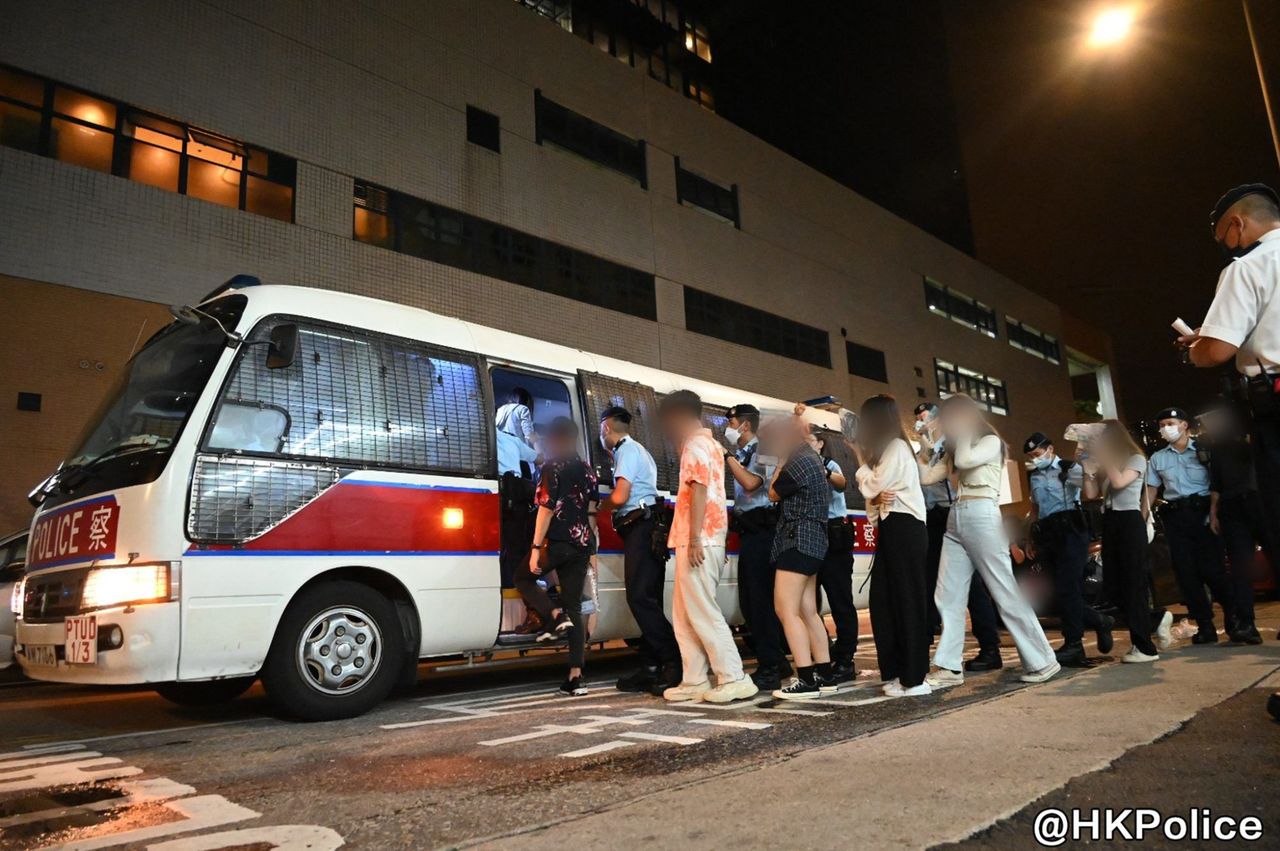 Suspects are rounded up and detained for processing.

On Saturday, Police Commissioner Raymond Siu Chak-yee said during a TV interview the force would beef up patrols as National Day neared. He said police had not received any applications for protests on October 1 but warned against any illegal acts.

"We cannot let our guard down. There are some people using soft resistance tactics to try to incite people to come out," Siu said, adding officers would also closely monitor the internet for possible intelligence.

The force recorded a total of 31,434 crimes in the first half of the year, up 1.8 per cent from 30,871 for the same period a year ago. Of the latest total, 851 were triad-related crimes, compared with 810 for the same period last year.