Officers launch overnight raids on bars, restaurants, party rooms and illegal gambling sites across Hong Kong.
Hong Kong police arrested 119 people for various offences and issued fines totalling more than HK$1.5 million (US$192,300) to hundreds of residents for breaching Covid-19 social-distancing rules in an overnight citywide sweep that began on Christmas Eve.

Officers on Friday raided bars, restaurants, party rooms and illegal gambling sites in districts including Mong Kok, Sha Tin, Kwai Tsing, Sham Shui Po and Tsuen Wan as revellers gathered with family and friends at entertainment spots to celebrate the festive season.

In total, 119 people were detained for offences including selling alcohol without a licence, illegal gambling, the unlawful operation of premises, drinking alcohol at unlicensed premises and failure to ensure patrons used the government's "Leave Home Safe" Covid-19 risk exposure app for entering entertainment premises. Three others were given summonses.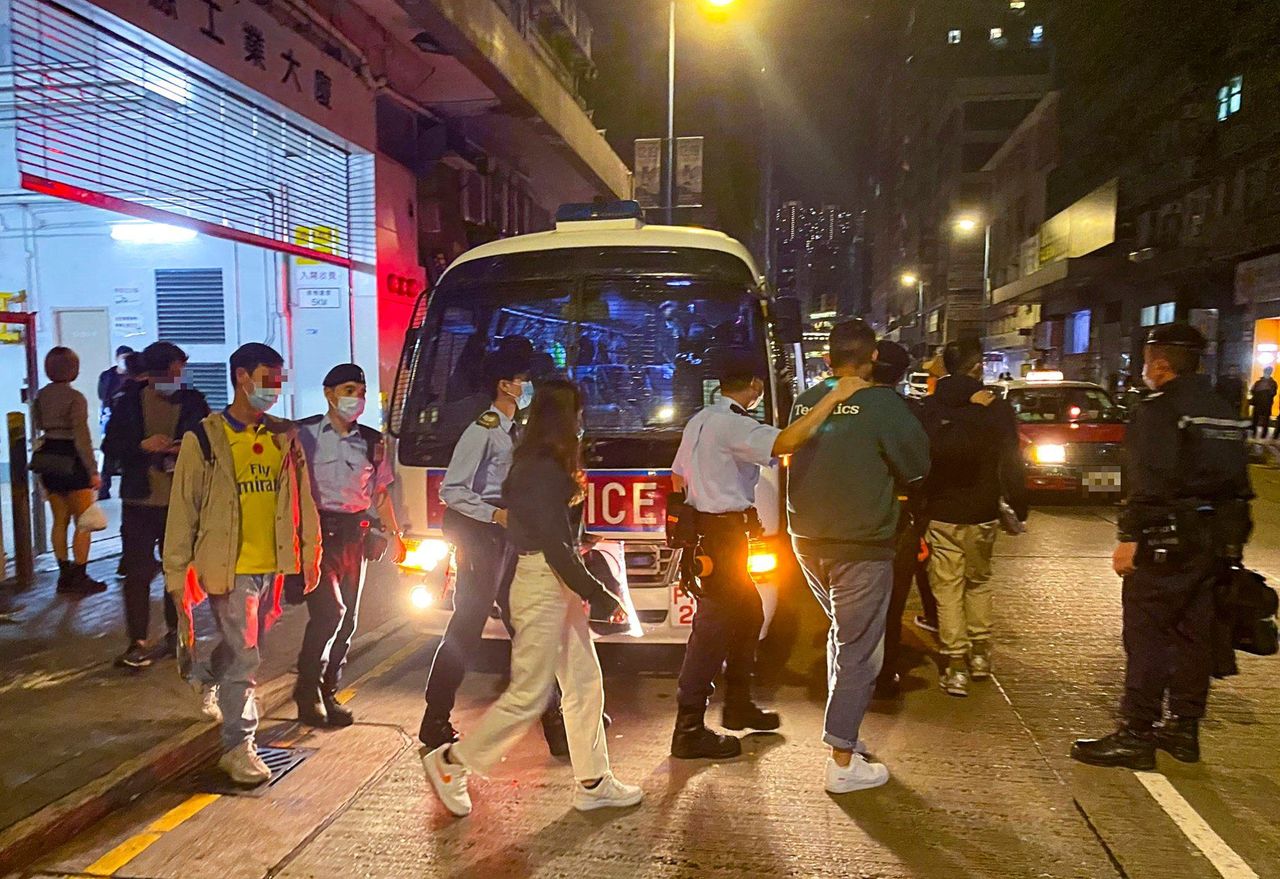 The raids began on Christmas Eve.

Fixed-penalty notices were issued to 301 people for breaching social-distancing rules under Hong Kong's Covid-19 regulations on public gatherings, wearing masks and the mandatory use of the "Leave Home Safe" app for entering entertainment premises.

Those who flout coronavirus regulations are subject to a HK$5,000 fixed penalty.

Use of the app was made mandatory on December 9 for entry to all 16,000 licensed bars and restaurants in the city, as well as for entertainment establishments such as party rooms, cinemas, nightclubs, karaoke venues and mahjong parlours. In November, it became compulsory to use the app for going into public buildings such as government offices, wet markets and leisure facilities.

Patrons no longer have the option of simply writing down their contact information on paper. Only those younger than 15 or older than 65, the disabled, the homeless and people unable to use a smartphone are exempted from using the app.

The new requirement is part of Hong Kong's efforts to combat the pandemic and pave the way for resuming quarantine-free travel to mainland China.