Iconic attraction has been closed over past eight months for renovations.
Hong Kong's iconic, 134-year-old Peak Tram is set to make a summer comeback following an eight-month closure for a final phase of renovations, with recently completed test runs on new carriages.

The sixth-generation tramcars, sporting deep green exteriors, were seen climbing their tracks in the past week, after their burgundy predecessors were retired nearly nine months ago.

Passers-by and residents along the tram line were generally upbeat about the service's return, with capacity boosted by 75 per cent to 210 passengers compared with 120 previously. The upgrade is also expected to cut queuing times to about 17 minutes.

The new trams sport a deep green exterior reminiscent of third and fourth generation carriages.

Chan Kin-ming, 47, a construction worker on a site near the Kennedy Road tram stop, said it was a "breath of fresh air" to witness the test runs.

"It's pretty cool to see the trams operating. The deep green colour is definitely something new for both locals and tourists to experience," Chan added.

"I think it's more important to keep the tram route running and updated. While the red cars were definitely iconic, it's time for something new," he said.

Queues for the service in 2008.

The Swiss-made tramcars have wider doors and access for passengers with disabilities, along with larger panoramic and skylight windows.

The bespoke "Peak Tram Green" of the new carriages is reminiscent of third and fourth generation tramcars, which were in service from 1948 to 1959, and 1959 to 1989, respectively.

The Peak Tramways Company's fifth generation of carriages, which came into service in 1989, were officially retired on June 28 last year, before the latest HK$700 million (US$89.7 million) facelift.

While the Peak Tram and its stations along the Mid-Levels are still closed for renovations, Hongkongers are eager for a ride before the city opens to tourists.

The funicular has four stops from the Garden Road Terminus to The Peak Galleria, passing through luxury housing and top school districts.

Takeaway restaurant Man Lee, also on Kennedy Road, has served affordable meals to students, construction workers and drivers in the area for nearly three decades, and those on its premises get to see the tramcars passing by.

"It looks beautiful. I really hope it opens to the public soon because that means [Covid-19] social distancing would have been eased, children can go back to school and tourists can also visit," said the restaurant owner who only wanted to be identified by his last name, Wong.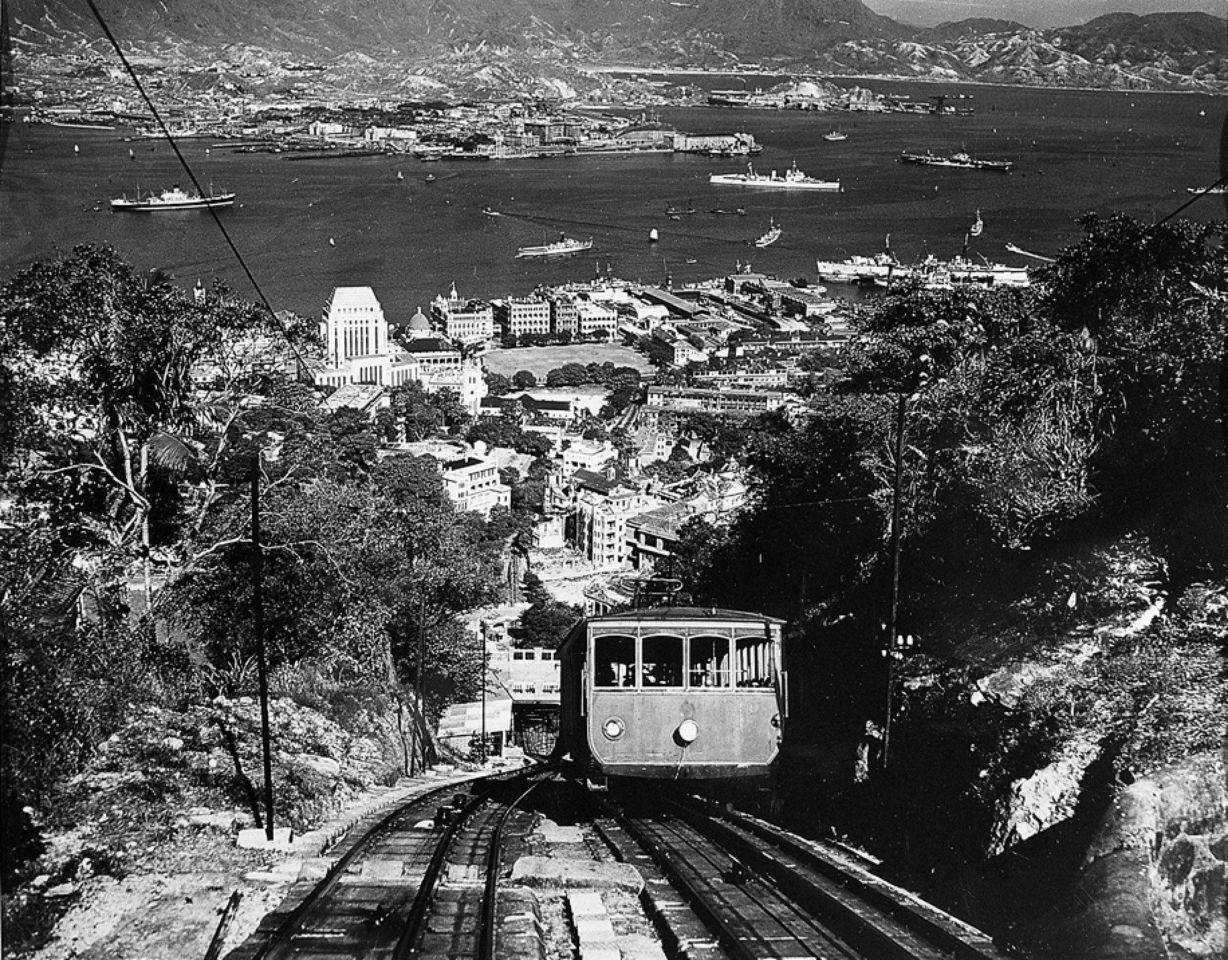 The Peak Tram is an iconic Hong Kong attraction offering picturesque views.

Those who reach the Peak Galleria, the final stop of the 396-metre ascent, get to take in picturesque mountain views. On Friday, dozens were seen jogging, walking their dogs or strolling along a 3.5km stretch on Lugard Road.

Among passers-by were Louisa Wong and Niko Chung, a couple in their thirties snapping pictures.

"I thought the Peak Tram was closed due to Covid-19 restrictions," Wong said. "But I guess an update is long overdue because the queues used to be ridiculously long."

In mid-2019, the operator suspended service for three months to carry out a partial systems overhaul.

The company, part of Michael Kadoorie's Hongkong and Shanghai Hotels group, said the second and final phase would involve complex work including the replacement of all haulage, control and signalling systems, as well as refurbishment of the upper and lower terminus to cope with new, larger tramcars.

A test run of the new tramcars was successfully conducted on March 5, but a reopening date has not been revealed.