Fewer than 20 parents turned up at Queen's College in Causeway Bay between 9am and 11am on Monday, the first day of the application exercise.
Hong Kong parents said competition for school places for their children had waned as a discretionary admission exercise kicked off on Monday, with some pointing to an overall withdrawal of students amid a broader emigration wave as the cause.

The city's schools have been losing pupils since the summer holidays, with the latest official figures showing there were 6,016 and 193 new vacancies at secondary and primary schools respectively between August and the end of November last year.

At Queen's College, an elite secondary school in Causeway Bay, fewer than 20 parents turned up in the two hours after it opened at 9am on Monday, the first day of the application exercise that runs until January 17.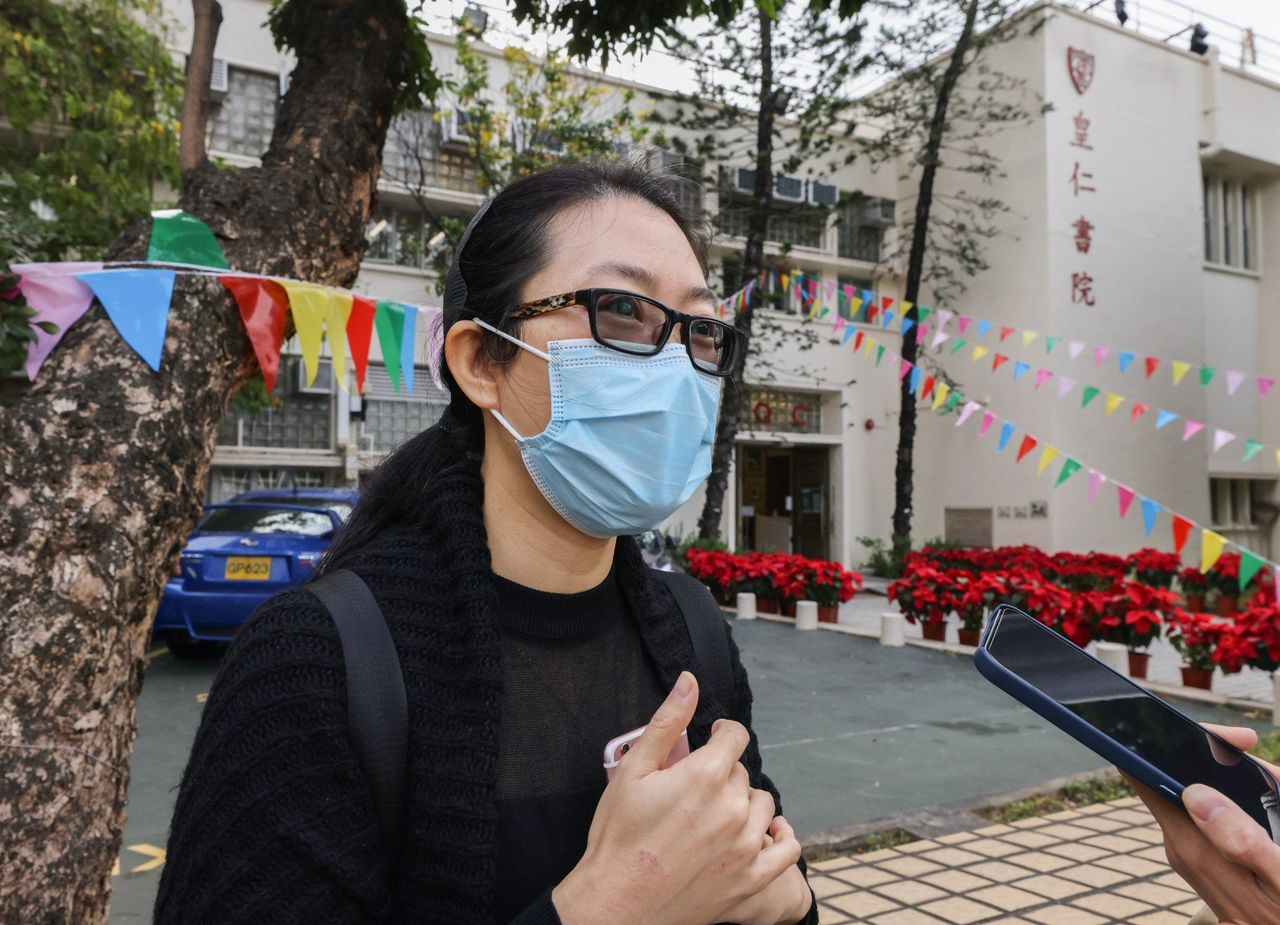 Mrs Teng says she was surprised to be the first to arrive at Queen's College at 8.40am on Monday.

A mother who identified herself as Teng said she was surprised to be the first to arrive there at 8.40am, as the first day of the discretionary admission stage used to be marked by long queues of parents outside the city's top schools.

Only three parents were behind Teng at 9am.

"I heard that last year there was a long queue as early as 8am," she said. "Today's experience gave me a feeling that it may be easier for my son to enter the school [due to the wave of emigration]."

Another parent, Mrs Yau, said she chose Queen's College in part having learned about the city's drop-out rate.

"From what I saw from news report, it seems that many students dropped out," she said. "The possibility of [my son] getting accepted may be better this year."

Yau added that she had no plans to emigrate or send her son to study abroad.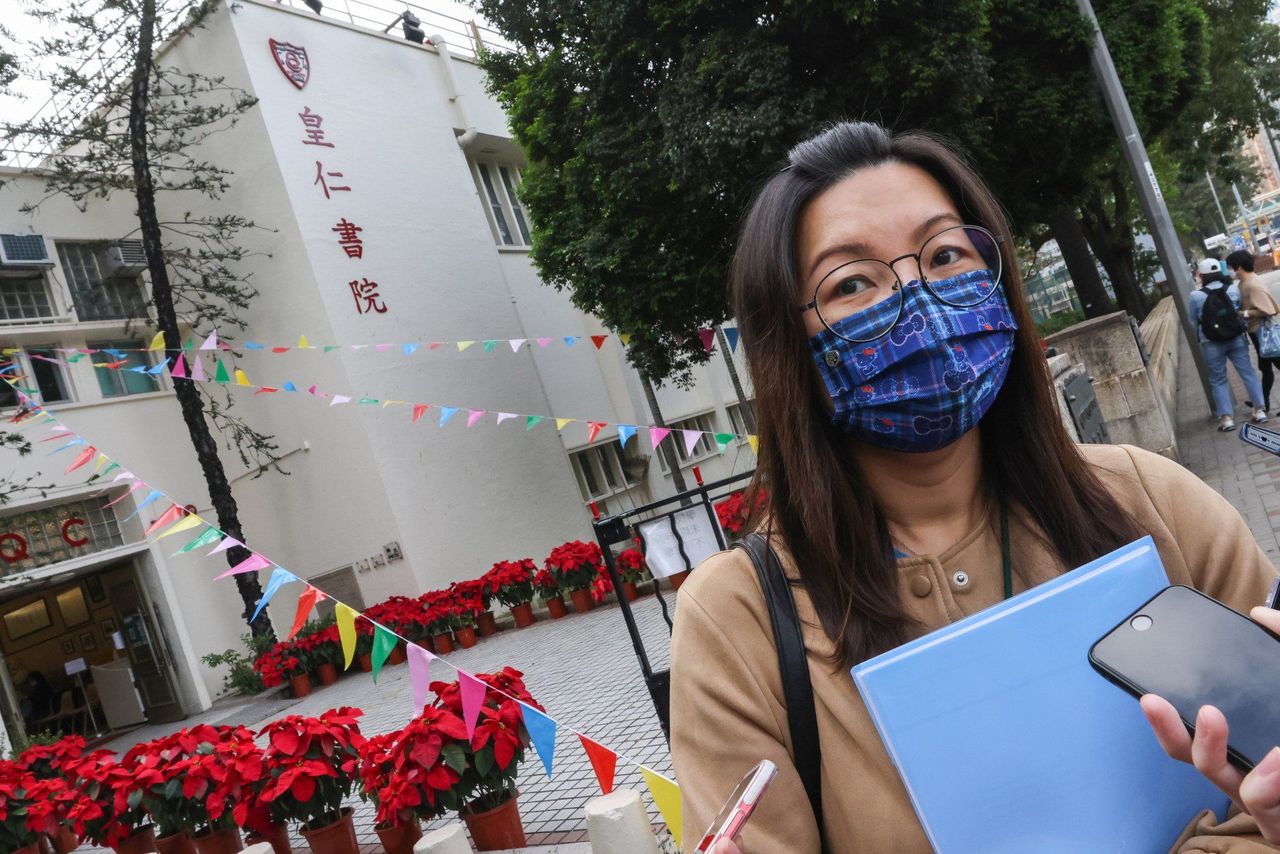 A parent, Mrs Yau, at Queen's College in Causeway Bay on Monday.

The Post contacted Queen's College for the number of applications received on Monday, which would include submissions by mail, a method allowed since 2020 because of the coronavirus pandemic.

Other elite schools were also contacted but did not respond by press time.

The Education Bureau last month said it expected about 50,700 Primary Six pupils to vie for 15,300 Form One places at the discretionary admission stage in the 2022-23 academic cycle, 2,550 fewer than the previous school year.

A survey by the Hong Kong Association of the Heads of Secondary Schools last month found that 140 secondary schools lost nearly 4,500 pupils in the last academic year, a jump from the 2,700 reported in each of the previous two years.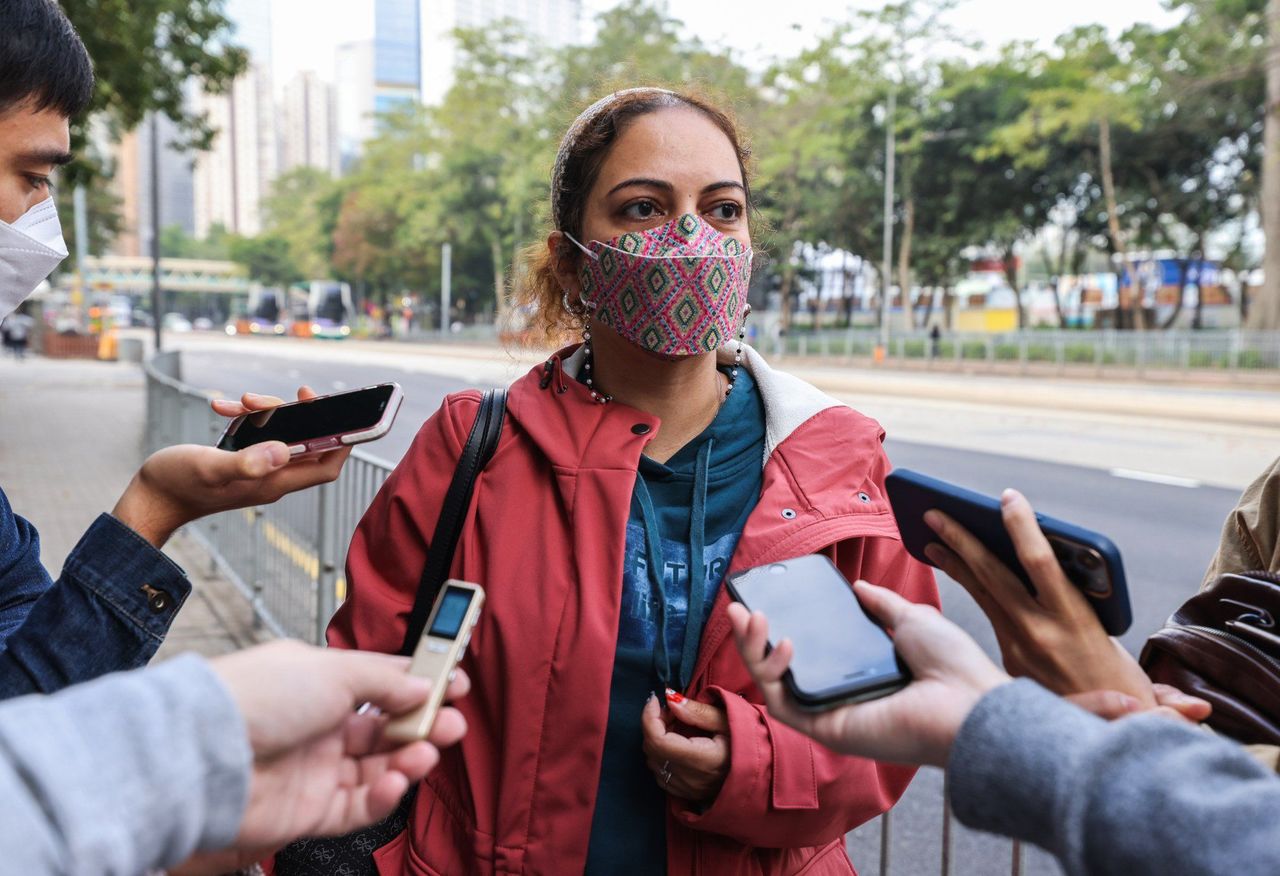 Ms Kaur, a parent, says she expects competition to be keen despite the decline in student numbers.

But Ms Kaur, another mother who was at Queen's College, said she expected competition to remain keen despite the decline in student numbers.

"There are only 200 children who will be shortlisted for an interview. I'm pretty nervous about this. There's always competition for a great school," she said.

Form One places are allotted through either discretionary admission or central allocation. All secondary schools can reserve not more than 30 per cent of their Form One places as discretionary, and each pupil can only apply for a maximum of two schools.

Schools will notify the parents of successful applicants by March. Pupils who fail to secure a discretionary place will be given a spot through central allocation.