Expert assures public that countries such as the UK have also adopted move, and practice of smaller doses of adult drugs for children is not new.
A government advisory panel has recommended administering smaller doses of the German-made BioNTech coronavirus shots to Hong Kong children as young as five, even though the distributor for the vaccine has not applied to lower the age restriction for its jabs.

The Advisory Panel on Covid-19 Vaccines said on Wednesday that children aged five to 11 should be offered 10-microgram doses of BioNTech – a third of an adult dose – with one expert explaining it was difficult to buy the paediatric version of the shots due to limited supply.

"Having reviewed the relevant efficacy and safety data published, the advisory panel suggested allowing children aged five to 11 to receive a fractional dose ... of the [BioNTech] vaccine for adults for off-label use," the body said in a statement.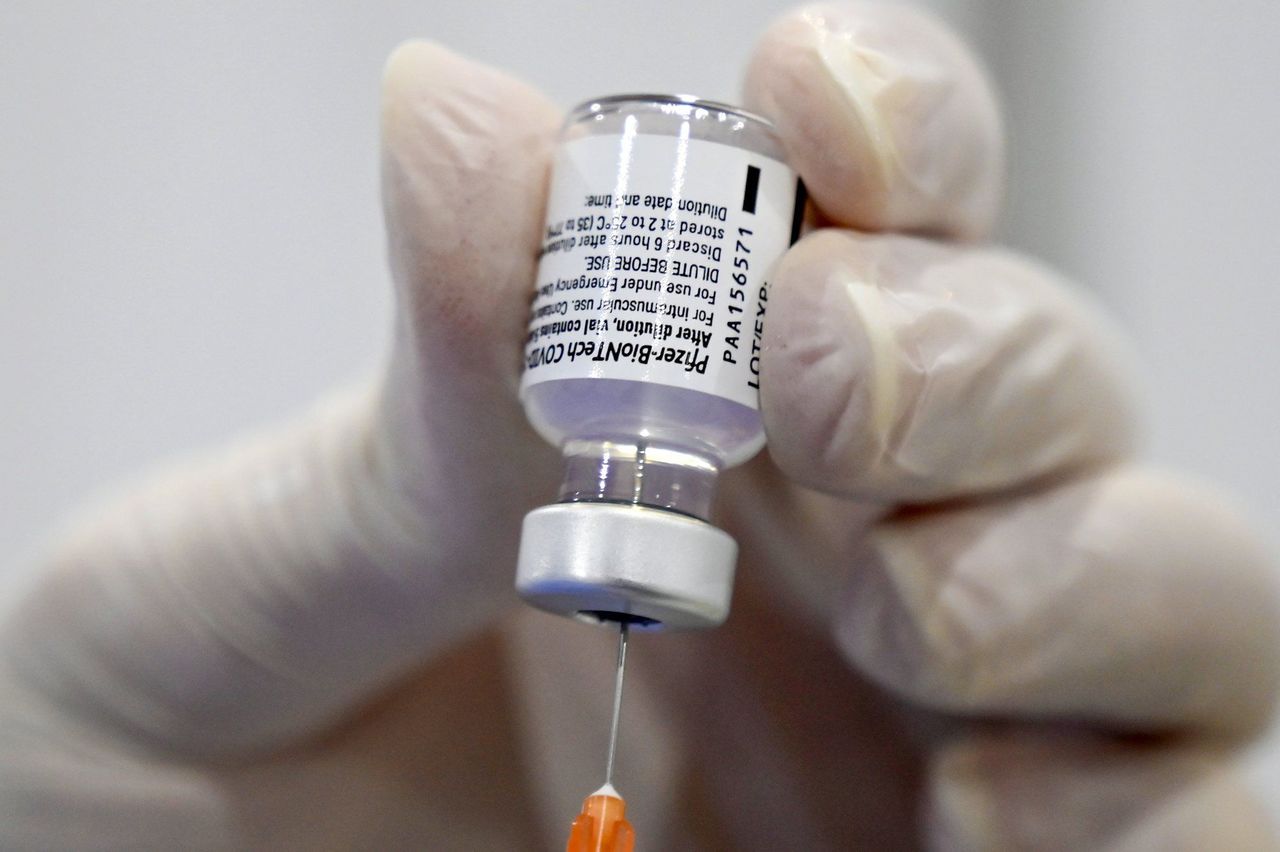 The BioNTech jab is only available to people aged 12 and above in Hong Kong.

A day earlier, Chief Executive Carrie Lam Cheng Yuet-ngor said the age threshold for the Chinese-made Sinovac vaccine would be lowered from 12 years to five, with the jabs set to be offered in schools after the Lunar New Year holiday, which starts on February 1.

Fosun Pharma, distributor of the BioNTech vaccine in Hong Kong, has not applied to local authorities to lower the age limit of the drug – which currently covers those aged 12 or above – or a paediatric vial packaging for children.

Asked why the experts made the suggestion despite no application from Fosun, Chinese University Professor David Hui Shu-cheong, a member of the advisory panel, pointed out Hong Kong was not alone in doing so.

"The UK is already doing this. They cannot buy the paediatric formulation so they are also using one-third of the adult version, it is technically not a problem," he said. "The data is already available ... but Fosun cannot find a supply line for Hong Kong."

Hui added that Queen Mary Hospital had successfully prepared the paediatric dose using the adult version of the vaccine.
"Paediatricians normally administer smaller doses of adult drugs to children. They've done it for many years," he said.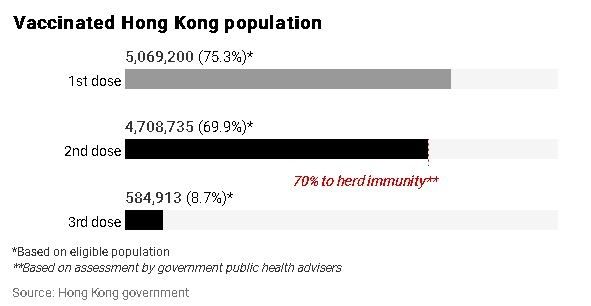 The advisory panel has asked the government to pass on their recommendation to the joint scientific committee under the Centre for Health Protection for consideration, which advises authorities on vaccine strategy.

Health minister Sophia Chan Siu-chee had already authorised the Sinovac vaccine for children aged three to 17 last November.

On Sunday, Professor Gabriel Leung, dean of the University of Hong Kong's faculty of medicine, took aim at vaccine makers and distributors, saying their delay in extending jabs to children was "irresponsible".

"They have not applied for lowering the age limit … I think these pharmaceutical companies are extremely irresponsible, and I hope they will not only make money but also think of us," he said.

A government spokesman said authorities would continue to follow up with Fosun Pharma to expand coverage of BioNTech to children aged five to 11.