City leader Carrie Lam says the museum will open on an 'important day', but stops short of saying if Chinese President Xi Jinping will officiate the event.
The Hong Kong Palace Museum, modelled after its famous counterpart in Beijing, will open on an "important day" as part of celebrations to mark the 25th anniversary of the handover, the city's leader has revealed.

But Chief Executive Carrie Lam Cheng Yuet-ngor did not say if Chinese President Xi Jinping, who is expected to visit Hong Kong to oversee the inauguration of the city's next administration on July 1, will also officiate the opening of the museum.

Attending an event at the Hong Kong Palace Museum on Thursday, Lam recalled the venue was gifted by Beijing five years ago to commemorate the 20th anniversary of the city's return to Chinese rule.

"This project was launched on June 29, 2017, when President Xi Jinping witnessed the signing of an agreement between the Hong Kong government and the Beijing Palace Museum," she said.

"As the proponent of this project, I'm very excited that this museum will be opened as scheduled on the important day when Hong Kong celebrates the 25th anniversary of its return [to Chinese rule]."

Lam also thanked the Hong Kong Jockey Club for donating HK$3.5 billion (US$446 million) to sponsor the construction and founding of the museum. About HK$260 million of the money will also go towards the museum's operations, she added.

The outgoing leader also expressed hopes that the Jockey Club would be responsive to any requests from the next administration.

Following the opening of the museum next month, the venue will host a yearly major exhibition featuring artistic and cultural displays from around the world.

The museum will also launch experimental and innovative exhibitions, in addition to art and technology education programmes to promote Chinese culture.

To celebrate Imperial Chinese history, nine exhibition galleries in the venue will host more than 900 artefacts from the Palace Museum in Beijing, as well as items from Hong Kong's cultural institutions and Forbidden City-inspired pieces by local contemporary artists.

To mark the handover anniversary, hundreds of Hong Kong artists will collaborate to stage a variety of exhibitions and events to showcase the nation's heritage.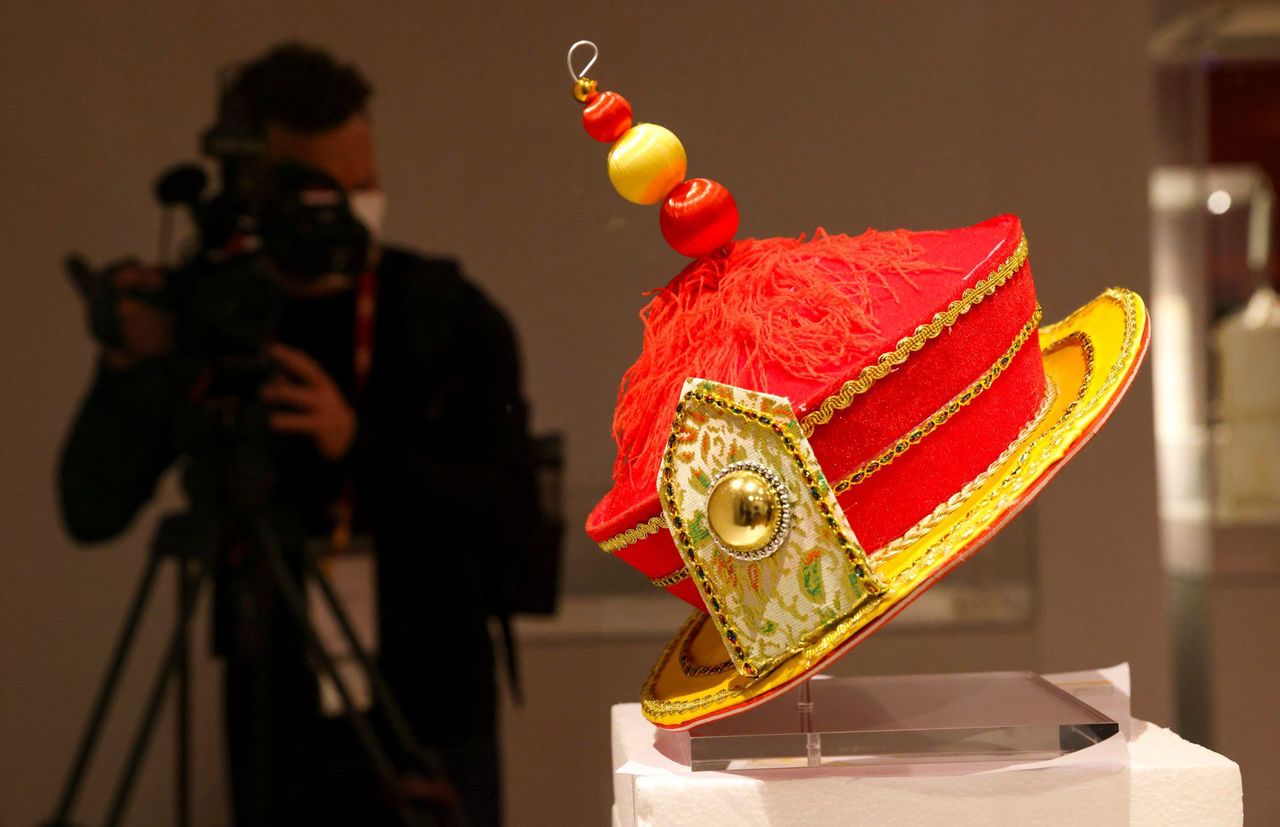 The Hong Kong Palace Museum is expected to display more than 900 priceless treasures from its counterpart in Beijing.

The China Federation of Literary and Art Circles Hong Kong Member Association, which includes more than 300 Hong Kong artists who are also members of various mainland associations, announced on Thursday that it would organise 13 events to commemorate the 25th anniversary of the handover.

The events will include exhibitions on art, photography and calligraphy, as well as a large-scale gala, string music and opera performances. It added that there would be several competitive events for artists and residents.

The association said it would hold the gala later next month at the Hong Kong Cultural Centre. The event will feature music, dancing, martial arts and a variety of other performances involving elements of the past and present as well as Chinese and Western culture.

The gala's director, Fredric Mao Chun-fai, an award-winning theatre veteran, said he hoped to show both the changes to the city and the spirit shown by residents over the past decades.

"We want to highlight Hongkongers' confidence and spirit in pursuing stability and prosperity as well as striving forward since the city's return," he said.

Other events by the association will include a two-hour opera that launches in November and focuses on world-renowned Chinese philosopher Confucius.

The opera, composed by Hong Kong orchestra conductor Gustav Mak Ka-lok, tells the story of Confucius as he travels the land and interacts with his students and fellow philosophers.

The lyrics from the performance are drawn from the original texts which feature Confucius, such as The Analects, Mak said.

"I have created this opera to use music to tell Confucius' life. His life is the best teaching material," he said.

The composer also revealed that he had missed the opportunity to take part in the celebration of Hong Kong's return to Chinese rule more than two decades ago because he was working as a conductor in Russia at the time.

"I have regretted this over the past 25 years," he said. "Now I have this opportunity to contribute to our country."