The Confederation of Trade Unions fought for better pay and conditions for workers for more than three decades. With its dissolution looming, analysts look back over where it began to veer into the cross hairs of authorities.
Hong Kong's most influential opposition trade union earned the respect of many residents over the decades by taking on the rich and powerful with labour movements such as a dock workers' strike that lasted 40 days in 2013.

But by later diverting into political activism, the Confederation of Trade Unions (CTU) lost its focus and fell into Beijing's cross hairs, analysts say. According to sources, the 31-year-old group has started the process of breaking up, joining a growing list of civic groups that have decided to call it quits as authorities ramp up scrutiny of their activities under the national security law.

The CTU is one of the city's two leading labour unions, representing 93 affiliates and counting about 145,000 members, although it is dwarfed in size by the pro-establishment Hong Kong Federation of Trade Unions (FTU), which counts nearly three times as many affiliates and members.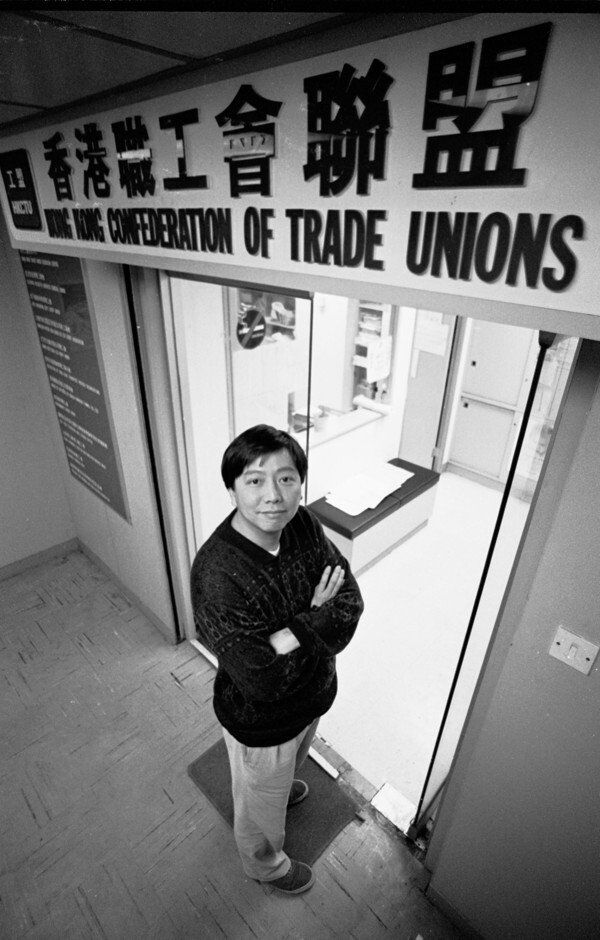 Confederation of Trade Unions co-founder Lee Cheuk-yan.

While authorities have been warning opposition unions for months they could face deregistering, the state mouthpiece Wen Wei Po accused the CTU of pocketing funds from overseas workers' organisations and the National Endowment for Democracy (NED), which is based in the United States and funded by Congress. China has claimed the non-governmental organisation is an offshoot of the Central Intelligence Agency, a claim NED has denied.

Chung Kim-wah, deputy chief executive officer of the Hong Kong Public Opinion Research Institute, said the CTU had been a courageous defender of workers' interests against powerful employers.

For him, the group's most memorable movement was the 40-day dock strike at the Kwai Tsing Container Terminals. A subsidiary of Hutchison Port Holdings Trust, owned by tycoon Li Ka-shing,

had outsourced workforce management to hired contractors. Striking workers demanded better pay and conditions and following the longest industrial action in Hong Kong in years agreed to a 9.8 per cent pay rise.

"We can see that the CTU has been undaunted in fighting against rich bosses for workers' interests," he said. "In the end, the whole movement ended in a good way with the workers getting higher pay and better welfare like longer lunchtime."

Lau Siu-kai, vice-chairman of the semi-official Chinese Association of Hong Kong and Macau Studies think tank, said the dock strike had taken "an overly aggressive approach" in fighting for labour rights against tycoons such as Li.

"It has never narrowly focused on workers' rights. It has hoped to push for social reforms through labour movements."

The organisation became increasingly involved in political activism directed against the government and Beijing, especially its high-profile participation in the 2019 protests, Lau said.

"This has diverted from the group's mission of fighting for labour rights and placed itself in an antagonistic position against Beijing," he said.

The CTU, co-founded in 1990 by veteran labour leader Lee Cheuk-yan, is a coalition of independent and politically unaffiliated union organisations. It has a long history of aligning itself with the city's opposition, being a member the Hong Kong Alliance in Support of Patriotic Democratic Movements of China, the group that organises the city's annual vigil commemorating the 1989 Tiananmen Square crackdown and which is also disbanding.

The confederation espoused the principle of "solidarity, rice bowl, justice and democracy". It called for the right to collective bargaining, protection against dismissal for involvement in trade union activities, as well as democracy through civic participation.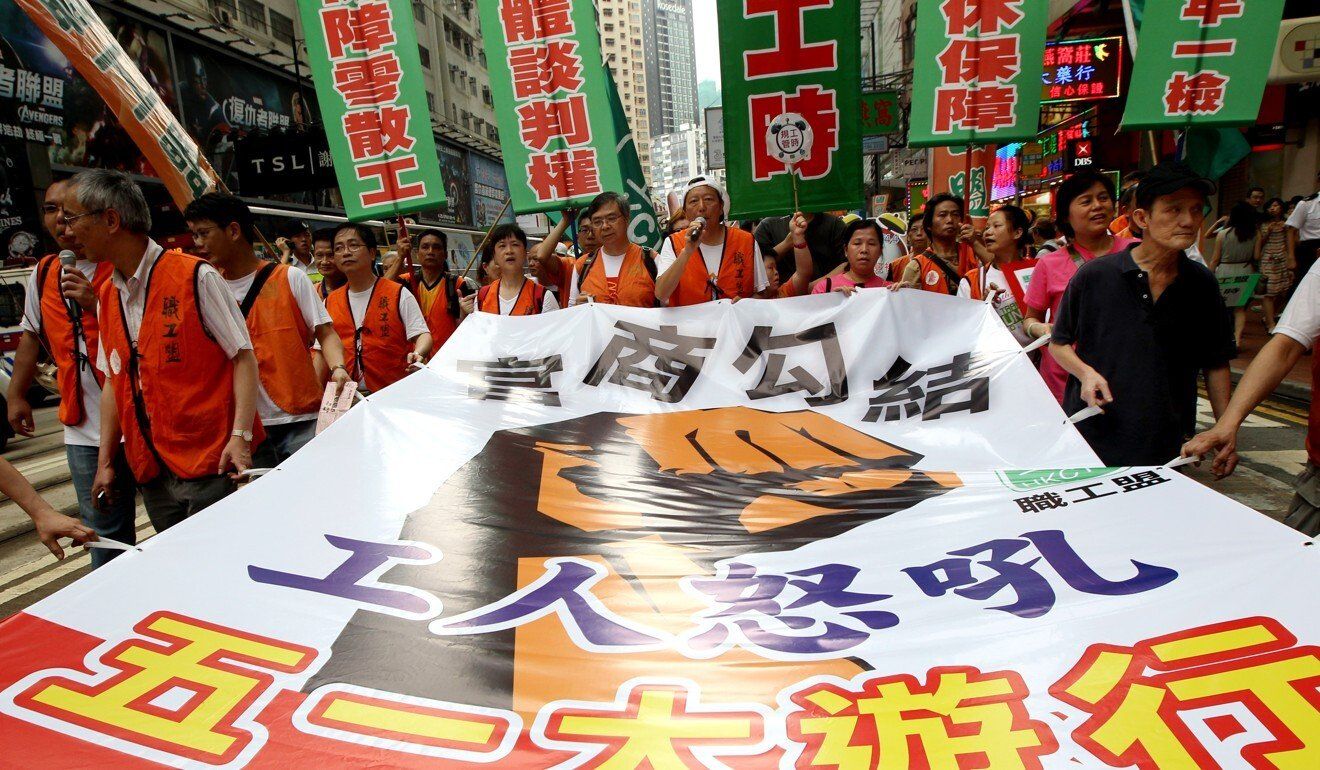 The CTU stages a protest in Causeway Bay demanding better labour rights, such as the introduction of standing working hours, in May 2012.

The CTU was also known for successfully achieving the statutory right for labour unions to collective bargain, just days before the handover from British to Chinese rule in 1997. But just three months later, the law was scrapped by the provisional legislature dominated by the pro-Beijing bloc.

During the 2019 protests, the confederation encouraged workers sympathetic with the movement's wider demands to set up new trade unions
to bolster the opposition movement, often using worker strikes as a tactic.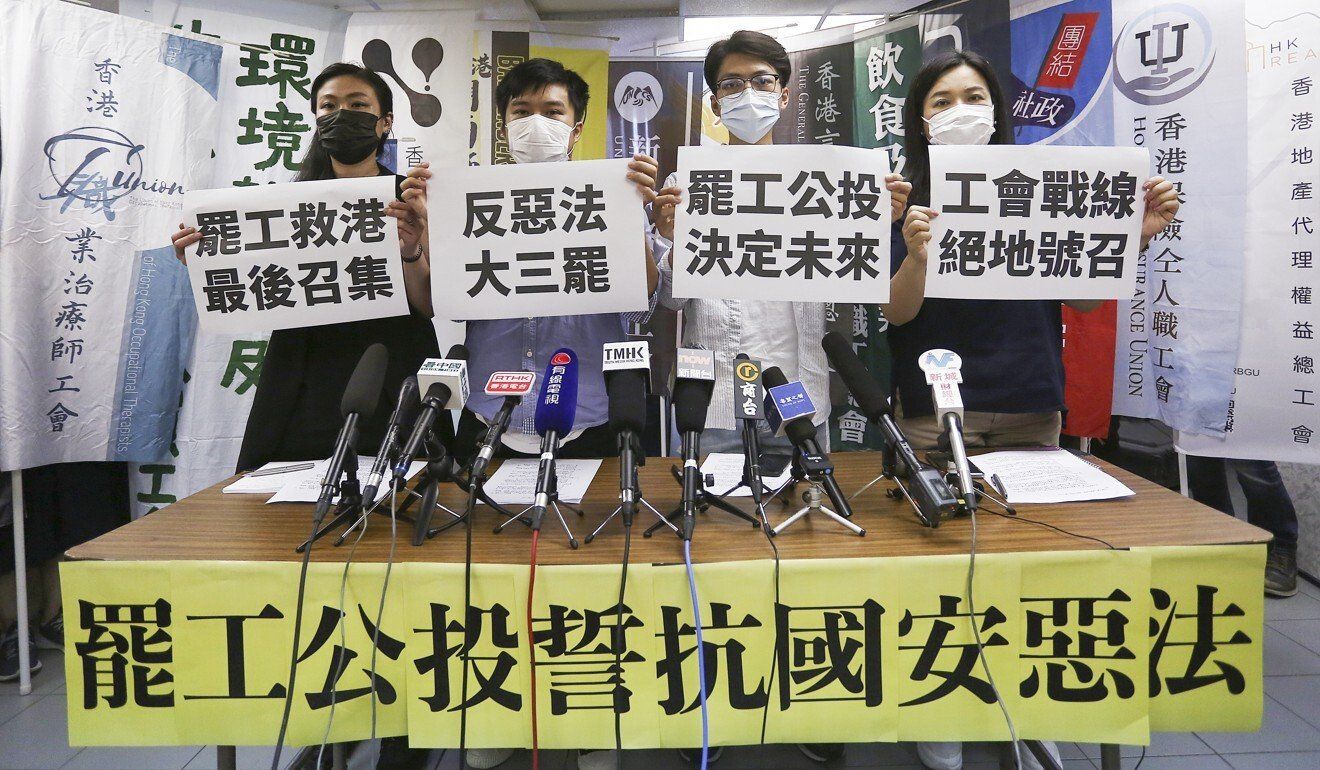 Leading representatives of workers' groups, including CTU chairwoman Carol Ng Man-yee (right), hold a press conference over opposition to the national security law on June 6, 2020.

Lawmaker Michael Luk Chung-hung, of the FTU, said labour rights could not be separated from politics but accused the CTU of acting against workers' interests.

"The most obvious example is the citywide strikes organised by CTU in 2019 amid the social unrest," he said. "The CTU shouldn't have advocated blocking roads to prevent workers from going to work. This was acting against their interests."

Although the FTU did not see eye to eye with its rival, they did align their positions over the ultimately successful fight for a minimum wage in 2010, Luk said.

If the CTU did indeed dissolve, its affiliate unions could operate on their own according to their political stances, he added.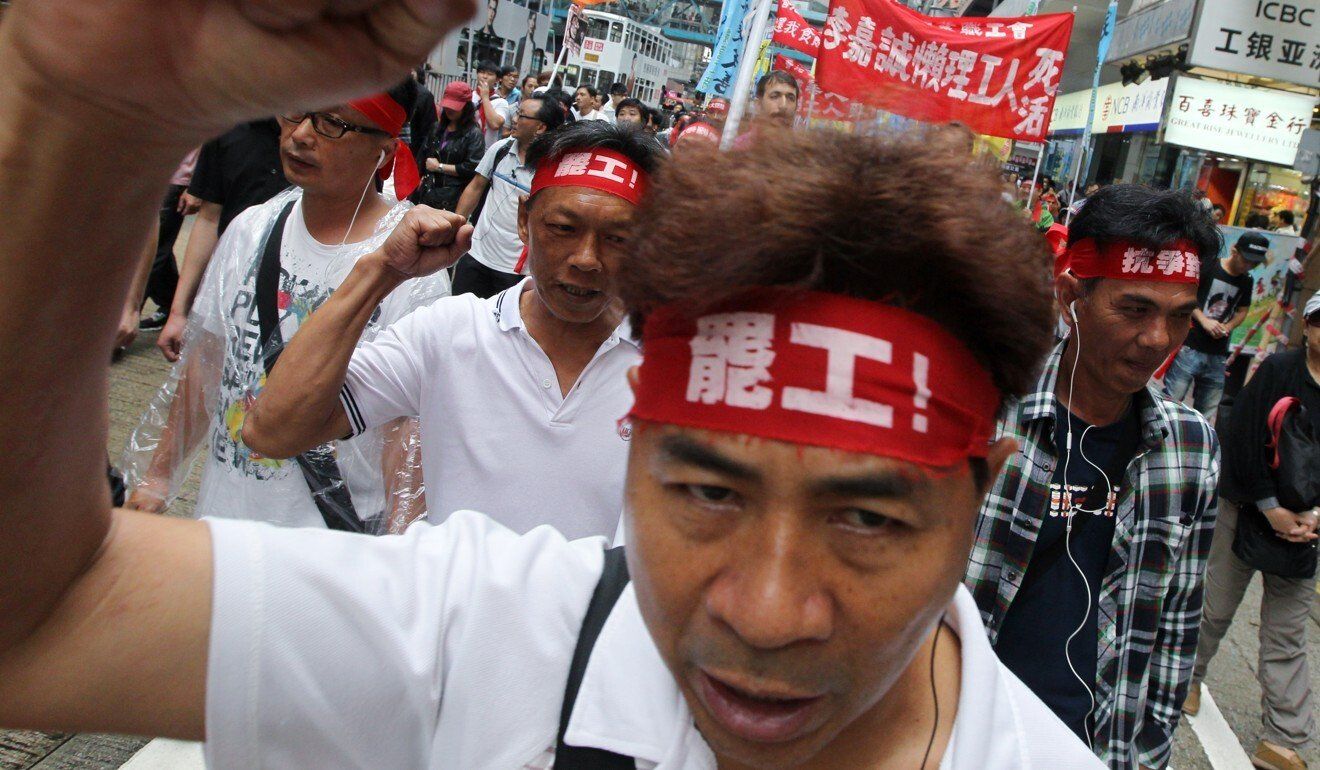 The CTU stages a May Day march from Victoria Park to government headquarters in 2013.

Even with its collapse, workers' rights would still find protection, to an extent, in unions run by the pro-establishment camp, argued Chinese University political scientist Ivan Choy Chi-keung.

"But they may be less inclined to touch on certain issues or when the issues at stake pose a challenge to the government," he said. "They are certainly less aggressive."

Lee Chun-wing, lecturer of the division of social sciences, humanities and design at Hong Kong Community College, said he believed that the CTU's downfall was its alleged ties with foreign unions.

"Although I think that [having a good relationship with overseas unions] is normal and reasonable, when it comes to national security issues, these connections, especially with the US, would be seen as a thorn by the government," he said.

Lee agreed with Choy that it would be difficult for the FTU to replace the confederations' role as the former was less focused on domestic helpers' rights and would steer clear of tactics such as strikes.

"Labour rights are important to the FTU. However, social stability is also important to them," he said.