Justice secretary Paul Lam orders trial without jury in case of 47 opposition activists charged with subversion.
Hong Kong's new justice minister has ordered a trial without a jury in a national security case involving 47 opposition activists and their alleged role in an unofficial primary election in 2020, documents seen by the Post have confirmed.

The order, signed by Secretary for Justice Paul Lam Ting-kwok and dated last Saturday, said his decision to hold the trial before judges alone was made on grounds including the "involvement of foreign factors" and the "protection of personal safety of jurors and their family members".

"If the trial is to be conducted with a jury, there is a real risk that the due administration of justice might be impaired," the document warned.

The ruling means that the trial will be held in front of a panel of three judges.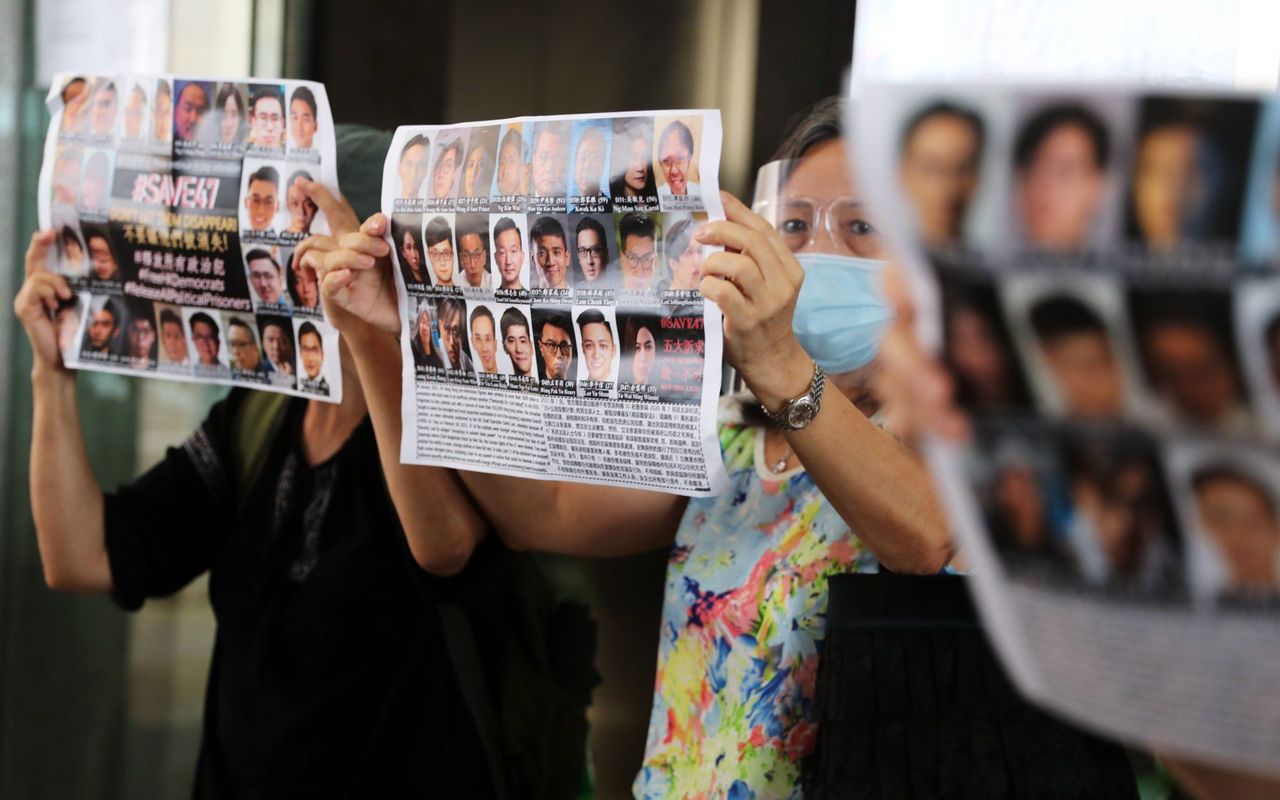 Supporters of the 47 opposition activists charged with subversion outside a court at an earlier appearance by the group.

Lam said in a recent interview with the Post that a non-jury trial would not make the proceedings any less fair, although he did not comment on whether the case of the group of 47 should be tried by a jury.

The 47 opposition politicians and activists, including former lawmakers Leung Kwok-hung, Lam Cheuk-ting and Raymond Chan Chi-chuen, were charged with subversion.

The charges stemmed from their involvement in unofficial primaries to select candidates for Legislative Council elections later that year – polls which were later postponed.

It is alleged the group drew up a "35-plus" plan that aimed to win a majority in the 70-seat legislature to "paralyse" and "overthrow" the government by blocking bills.

More than 30 of the defendants have spent more than a year behind bars awaiting trial, partly because of the high levels of bail set.

The national security law was imposed by Beijing on Hong Kong in June 2020 and criminalises acts of secession, subversion, terrorism and collusion with foreign forces, with a maximum penalty of life imprisonment.

Article 46 of the national security legislation rules that the justice minister may issue a certificate that a national security case can be tried without a jury on several grounds, including "the protection of state secrets".

The city's first national security law-related prosecution went to trial last year without a jury.

Teresa Cheng Yeuk-wah, then the justice secretary, also argued that a conventional trial in the case of 24-year-old Leon Tong Ying-kit would put jurors' safety at risk.

Tong challenged the absence of a jury in his case, but the appeal was dismissed.

Court of Appeal judge Mr Justice Jeremy Poon Shiu-chor said that, even assuming Tong had a constitutional right to trial before a jury, the decision not to have one was at the sole discretion of the prosecution and not amenable to conventional judicial review challenges.

Poon highlighted that the Basic Law and the Bill of Rights did not specify trial by jury as an indispensable element of a fair trial.

Tong was sentenced to nine years in jail over a 2020 protest where he rode into police officers on a motorcycle flying a flag that called for the "liberation" of Hong Kong.