Executive councillor Wong Kwok-kin says he worries government could become 'complacent', expect bills to be quickly approved by lawmakers.
A top government adviser on Sunday warned Hong Kong's senior officials against bulldozing proposals and bills through the Legislative Council in response to the "patriots-only" overhaul of the city's electoral system last year.

Wong Kwok-kin, a member of outgoing city leader Carrie Lam Cheng Yuet-ngor's de facto cabinet, the Executive Council, also told a radio programme that he hoped the next administration would boost the supply of housing and improve the level of retirement protection in Hong Kong.

Last year, Beijing imposed a series of electoral changes to ensure a "patriots-only" political system, with the overhaul leading to all but one of the 90 Legco seats going to the pro-establishment camp.

Before the move by central authorities, local officials had previously complained about the difficulties of getting bills passed by the legislature due to the presence of lawmakers from the opposition camp.

But Wong, who also serves as honorary president of the Federation of Trade Unions (FTU), said he was concerned the government now expected that it could rush bills through Legco without them being contested by lawmakers.

"I'm most worried that … because of 'patriots administering Hong Kong', the government will become complacent, thinking that whatever they submitted to Legco would have enough votes to be approved," the former lawmaker said.

Asked if he believed the relationship between the executive and legislative branches would improve after the next administration took office on July 1, Wong said he was "not that optimistic".

"[In the past] there were usually issues between the executive and legislative branches because lawmakers did not take part in policy formulation," Wong said.

"That is why when policies were being formulated and submitted to Legco, a lot of things were being questioned."

Wong added that while the civil service as a whole had acted professionally, some officials had not been comprehensive or responsive enough when coming up with new measures.

"An open mind is the key to governance, and civil servants must not have an elitist attitude. They must not think that they know things that others don't know, and refuse to cooperate with the stakeholders," he said.

Talking about his own expectations for incoming leader John Lee Ka-chiu, Wong said he hoped the next administration would do more to solve the city's housing problem, improve the upwards social mobility of young people and further protect labour rights.

Despite the passage of a long-awaited labour bill on Thursday that will stop bosses from dipping into staff pensions to cover severance and long-service payments, the top adviser said there was further room to expand protections for workers.

"In recent years, maternity and paternity leaves were increased, a minimum wage established … and a bill was approved to scrap the offsetting mechanism, but I do not feel there was any significant improvement in the overall labour situation," he said.

"The bill recently passed would only make some improvements, but would not completely resolve the issue of retirement protection."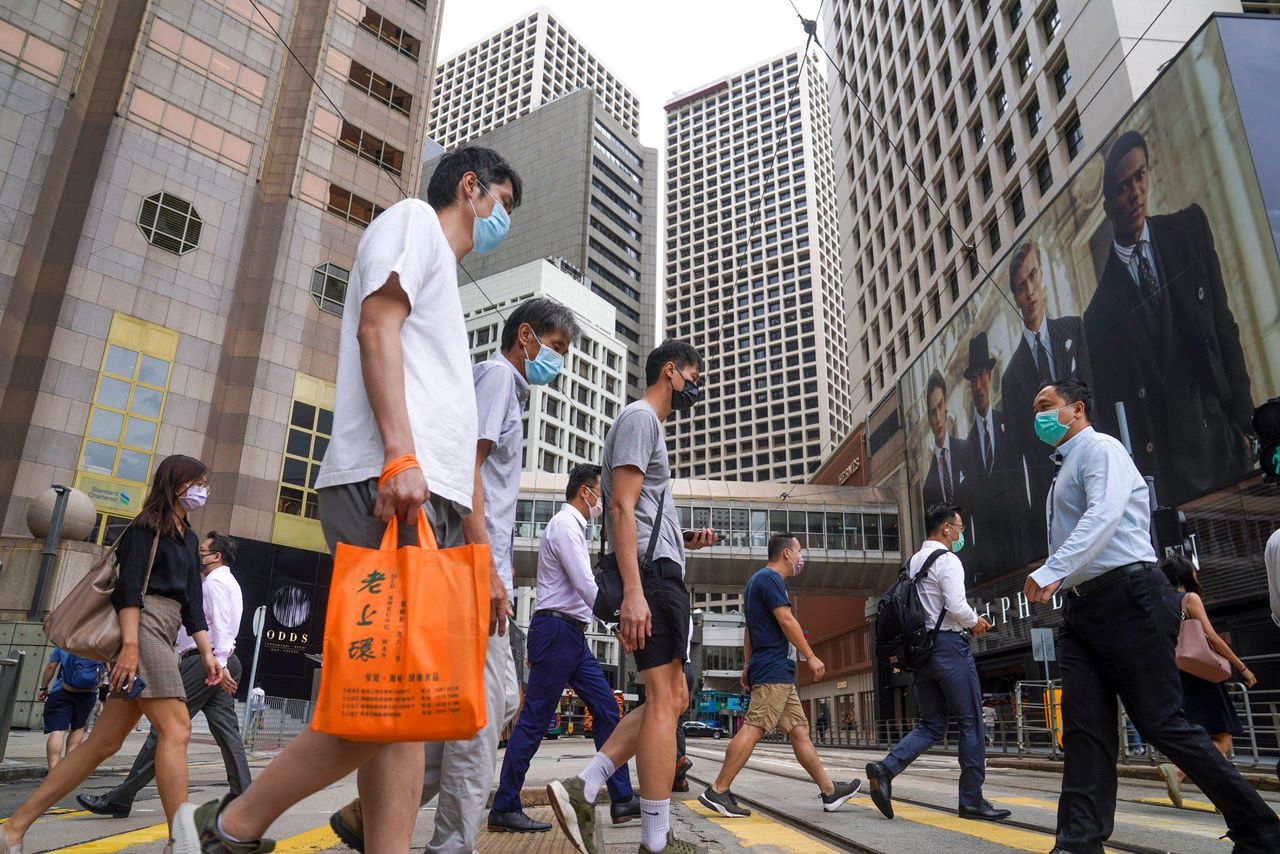 Exco member Wong Kwok-kin has said he hopes the next administration will increase labour rights protections and social mobility for young people.

Wong added that the next administration needed to roll out new policies to diversify the city's economic structure and create new job opportunities to give young people hope and encourage them to stay in Hong Kong.

He said he hoped that when the Home Affairs Bureau became the Home and Youth Affairs Bureau under the government's restructuring plan, the new body would produce policies that could support the city's next generation.

Sources had previously said that Wong's colleague, FTU lawmaker Alice Mak Mei-kuen, was likely to become head of the revamped bureau.

"I have responded to similar questions many times, and don't have further comments," Mak said on Sunday.

"The FTU hopes the new administration led by Mr John Lee will endeavour to solve the deep-rooted problems in Hong Kong and make Hong Kong a better home for us all."

Appearing on the same radio programme on Sunday, fellow Exco member Jeffrey Lam Kin-fung said he believed the city's housing problem could gradually improve in the next five to seven years since the next administration was expected to carry out the Northern Metropolis project.

The development strategy was proposed last October by Lam and aims to transform several rural areas near the border with Shenzhen into an economic and residential hub that could house up to 2.5 million people.