Hong Kong officials seize biggest haul of ivory since trade was banned late last year.
More than 280 pieces of suspected ivory have been seized from a Hong Kong shop, government officials announced on Thursday.

It was the biggest haul of elephant ivory since its possession, importation and re-export was outlawed last year.

The Agriculture, Fisheries and Conservation Department, which carried out the raid and seized 284 items at the store in the Yau Tsim Mong district in Kowloon, said it had carried out inspections on Wednesday and given a warning to the shop before officials acted.

"The government is committed to the protection of endangered species, including elephants," the department said.

It added it had stepped up inspection efforts and worked with other government agencies to combat the trade in illegal ivory.

It was not clear if the owner of the shop was arrested or charged in connection with the incident.

Hong Kong toughened up the rules on elephant ivory for commercial purposes from last December.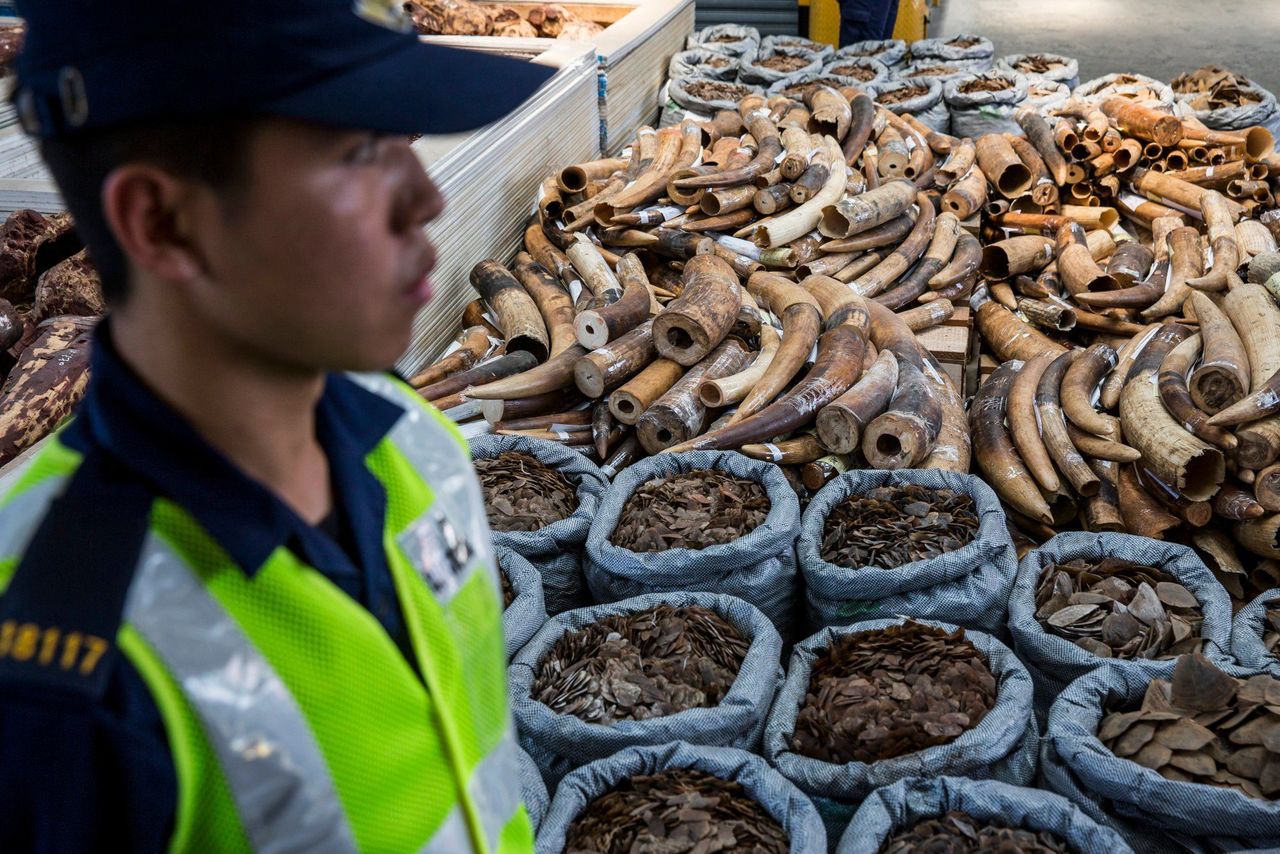 A customs officer guards a haul of endangered species products including ivory, pangolin scales and shark fins seized in a months-long joint operation with the Agriculture, Fisheries and Conservation Department in 2018.

Exemptions are only given for antique ivory, which is material taken before July 1, 1925, and altered from its natural state into jewellery, art, utility items or musical instruments.

But the exemptions category does not include historical elephant hunting trophies from 1925 or earlier.

Commercial purposes also covers the enticement of customers with free ivory and the display of such products in shops even if they are labelled as not for sale.

Traders must prove their ivory products meet the legal requirements before they can go on sale.

The department also highlighted that people should avoid putting ivory products on display at commercial premises to prevent a breach of the legislation.

It warned that offenders could face a fine of up to HK$10 million (US$1.27 million) and a maximum jail sentence of 10 years, as well as the seizure of any illegal ivory.

Authorities have seized 301 pieces of suspected ivory products to date since the law change, including 17 pieces from a shop in the Central and Western district in January.