Pro-Beijing lawmaker Paul Tse says case can be made that customs head Hermes Tang, immigration director Au Ka-wang and undersecretary Sonny Au broke ministerial and civil service codes by attending hotpot dinner.
Three top Hong Kong security officials at the centre of a political storm over a dinner that violated social-distancing rules broke the ministerial and civil service codes by accepting "lavish entertainment", a senior legislator and a former law enforcer have said.

A day after the city's leader pleaded with the public to "move on" from the scandal, pro-Beijing lawmaker Paul Tse Wai-chun issued a stinging rebuke, suggesting the actions of Commissioner of Customs and Excise Hermes Tang Yi-hoi, Director of Immigration Au Ka-wang and Undersecretary for Security Sonny Au Chi-kwong flew in the face of an anti-corruption campaign spearheaded by President Xi Jinping.

"There is a prima facie case that the officials have violated the [civil service] code on accepting entertainment," the veteran politician told a Monday radio programme.

"In mainland China, you can't even drink alcohol nowadays on these occasions," he added, referring to the tough anti-corruption drive that swept aside many self-enriching "tigers" among government ranks since Xi took power in 2012.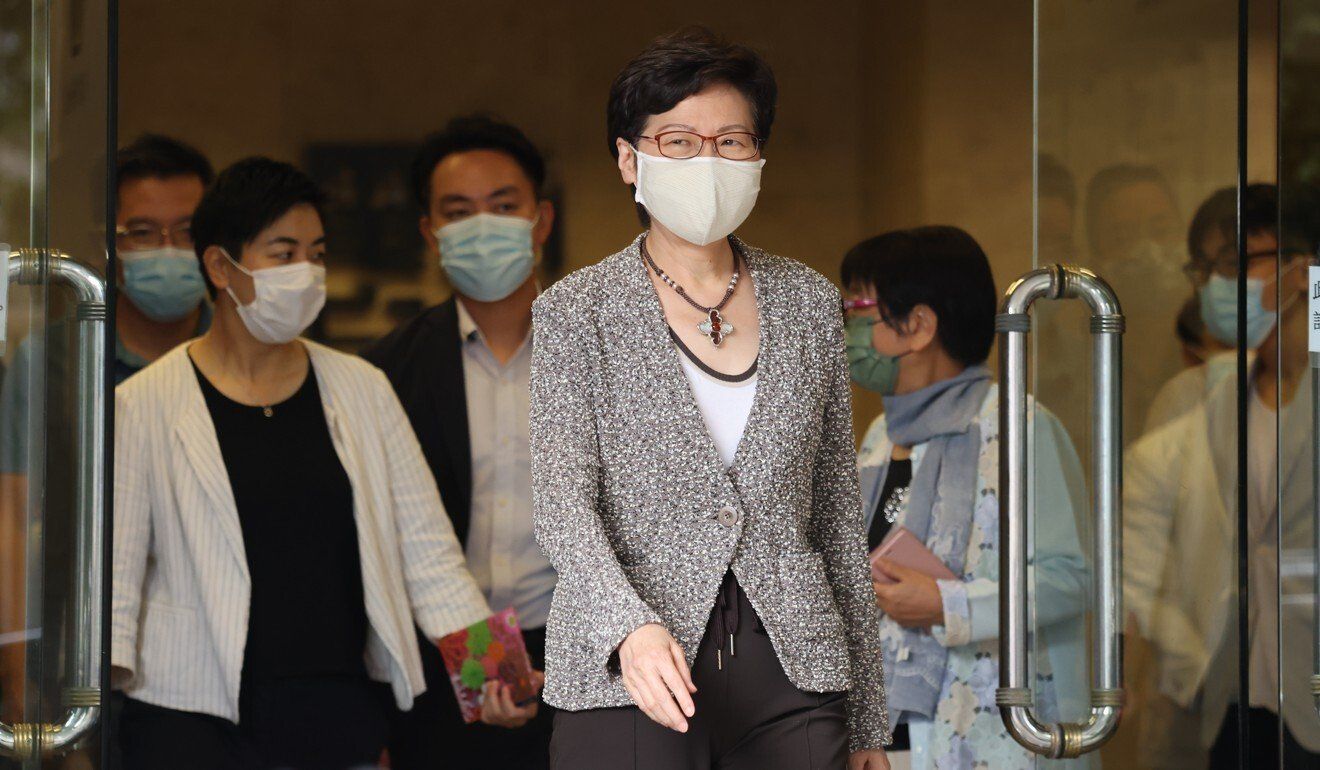 Chief Executive Carrie Lam has urged the public to 'move on' from the scandal.

The comments piled further pressure on the embattled trio, who have not spoken in public about the incident since news broke last week that they had attended a hotpot dinner at a luxury clubhouse in March.

The nine guests at the dinner reportedly included executives of a mainland real estate giant and, according to a source, police discovered the incident while investigating an alleged sexual assault report filed by a woman who attended.

The source said the alleged assault took place at the woman's home, while the suspect, who also attended the dinner, had been charged by police in connection with an attempted rape.

As information about the dinner slowly dripped out via government sources and press statements, the three officials apologised for breaching social-distancing rules that capped diner numbers at four per table at the time.

The trio have said they paid a fine and would exercise "particular caution" at similar events in future.

However, their belated apologies failed to quell public anger over the perceived preferential treatment, and did not answer key issues, including who paid for the dinner, how much it cost, and whether granting privileged access to officials in charge of national security matters was appropriate.

On Sunday, Chief Executive Carrie Lam Cheng Yuet-ngor was keen to draw the curtain on the incident, saying the three had seen their reputations suffer, and experienced "enormous stress to themselves and their families", adding she considered the matter closed.

Speaking after a scheduled Legislative Council appearance on Monday, Secretary for the Civil Service Patrick Nip Tak-kuen mirrored the exact words used by Lam a day earlier, saying the officials had shown a "lack of sensitivity" and "neglect".

"With respect to attending a dinner, this is not construed as accepting benefits. But based on the civil service's code of practice, when civil servants accept invitations to meals, they should avoid giving a negative impression to the public," he added, without saying if the government would conduct any probe.

But barrister Stephen Char Shik-ngor, a former chief investigator with the Independent Commission Against Corruption, said regulations governing ministers and civil servants had been broken, and the Civil Service Bureau should formally investigate, a move that could lead to punishments "in different forms if necessary", such as a written or verbal reprimand or docking pay.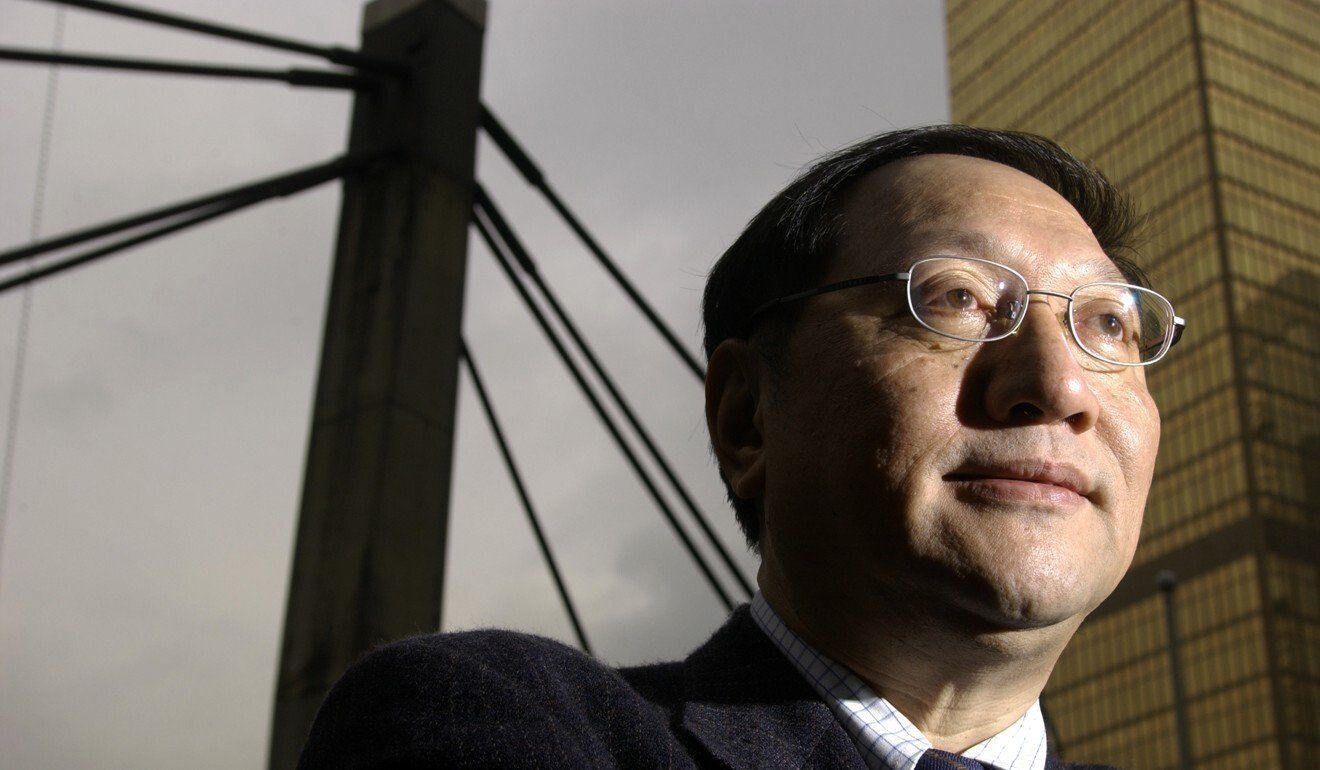 Stephen Char, a former chief investigator with the Independent Commission Against Corruption.

Reports have suggested dinner there cost between HK$3,000 and HK$4,000 per head, which Char said was "extravagant by any measure in the public's eye".

The government has refused to discuss the cost, saying only the dinner involved "usual food items" for a hotpot meal.

Even though their actions were not criminal under the Prevention of Bribery Ordinance, the public expected to see the same civil service rules applied to all "without fear or favour", rather than what was a "clear attempt to downplay" the scandal, Char added.

According to the bureau's regulation on public sector workers, civil servants should not accept "lavish, or unreasonably generous or frequent" entertainment that could put them in an "obligatory position in the discharge of their duties", compromise their impartiality or judgment, or bring them or the public service into disrepute bearing in mind public perception.

The code for officials under the political appointment system, which governs Sonny Au, has a similar provision.

The civil service code goes on to say officials should carefully consider whether the entertainment offered could be deemed "inappropriate" because of the relationship between the officer and the donor – in this case security officials and executives of a mainland property developer – or "undesirable" due to the character and reputation of the host or known attendees.

Asked whether the public should move on as Lam suggested, Tse said Legco should indeed focus on livelihood priorities and not waste time convening inquiries, but pointed out that those responsible for national security must act with "extra caution".