Deputy Financial Secretary Michael Wong defended 'light public housing' scheme, which includes plans to build 10,000 homes on commercial site in Kai Tak.
A senior Hong Kong official has warned against stirring up conflict over a plan to build temporary housing on a prime commercial area in Kai Tak as a group of residents threatened to step up their opposition.

Deputy Financial Secretary Michael Wong Wai-lun on Friday defended the government's "light public housing" scheme, which aims to build 30,000 transitional flats in eight locations, including 10,000 homes on a site designated for commercial development on Olympic Avenue in Kai Tak.
"It's not only unwise to constantly stir up social conflict, or even publicly bad-mouth the area's value, but it's also harmful to oneself and others," Wong said in a Facebook post. "Separating low-income households from the middle-class is not how a pragmatic person behaves."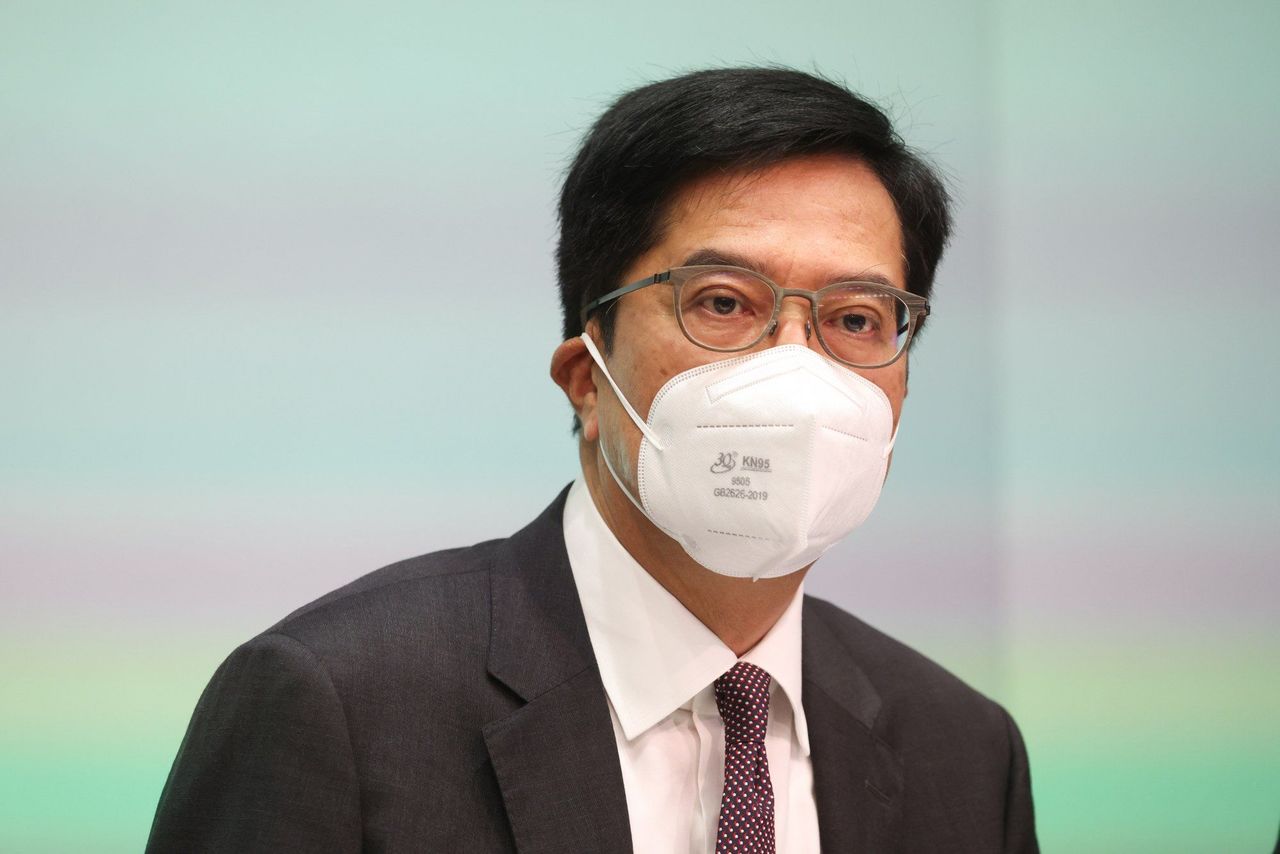 Deputy Financial Secretary Michael Wong.
Residents from at least 14 private, public and subsidised housing estates in Kai Tak plan to set up booths to collect opposing signatures and meet lawmakers over the weekend.
Despite criticism from authorities, the group filed an open letter to government officials, questioning the HK$9.5 billion (US$1.2 billion) construction cost of the flats and urging them to reconsider the location.
"We agree that a harmonious society should consider benefits for all classes and take care of low-income households, but the government should use their money well," they said in the letter.
The group has said it is dissatisfied with the temporary homes because they do not align with the government's vision of turning Kai Tak into the city's second central business district, worrying that the housing scheme could further delay the area's development.
Residents have also expressed concerns that the area's infrastructure will not be able to cope with the influx of new residents.
More than 50 representatives from the group met on Thursday evening to discuss follow-up plans, including possible legal action or protests.
With a price tag of HK$26.4 billion, the 30,000 transitional homes are designed to cut wait times for permanent and temporary public flats from six years to 4½ years by 2026-27. Currently, the average waiting time for public housing is 5.6 years.
Slated for completion between 2025 and 2026, the temporary homes will only be available to current public housing applicants who have been on the waiting list for three years. After two years of construction, the flats are expected to be used for at least five years.
Wong stressed that authorities were aiming to boost the city's short-term housing supply with the scheme as the number of homes was expected to lag behind demand over the next five years at the very least.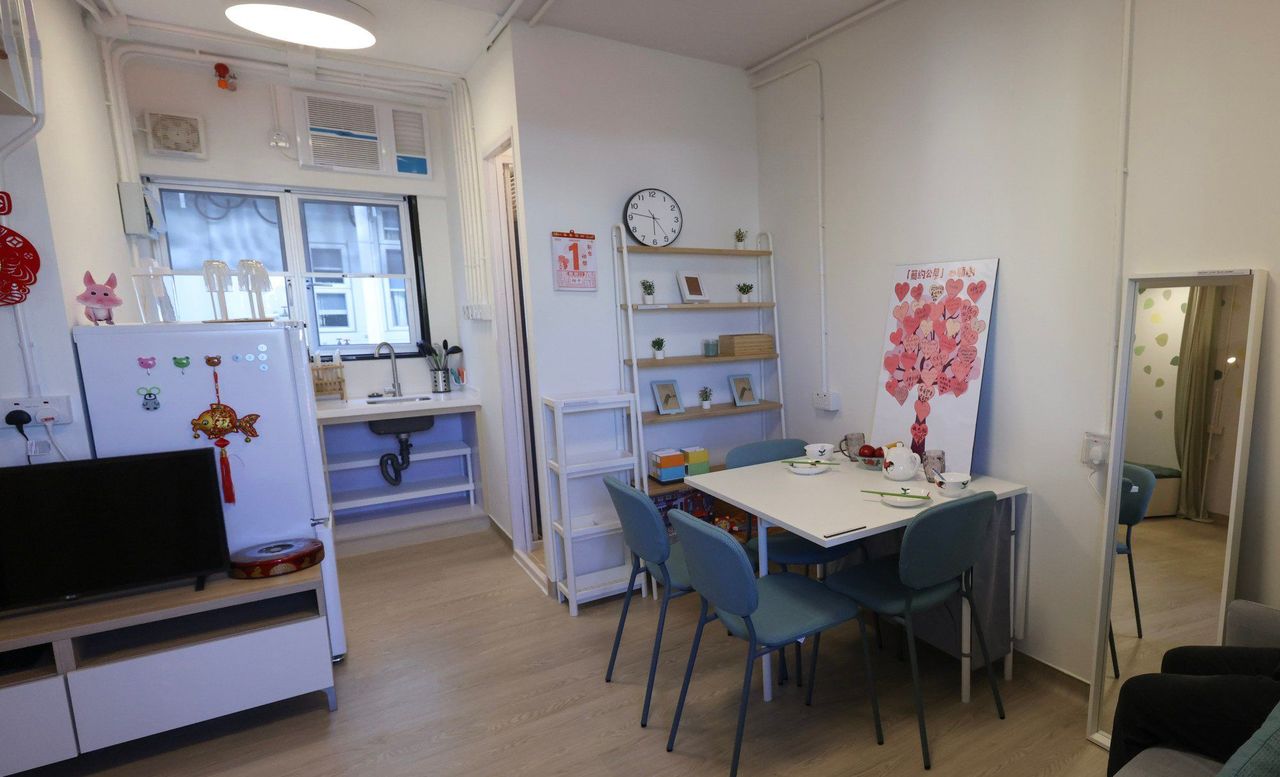 A mock-up of a 330 sq ft temporary flat under the light public housing scheme.

"Supply of public flats will gradually be in place by the second half of the decade. Unless there is huge demand, light public housing will finish its historical mission of filling the short-term shortage of flats," Wong said.

He reiterated that Kai Tak and the other seven locations were most suitable for the scheme and authorities had no plans to make any changes, adding that the area would still become a core business district in the future.

Other government officials have also expressed their support for the plan on Facebook over the past week, including Deputy Chief Secretary for Administration Warner Cheuk Wing-hing.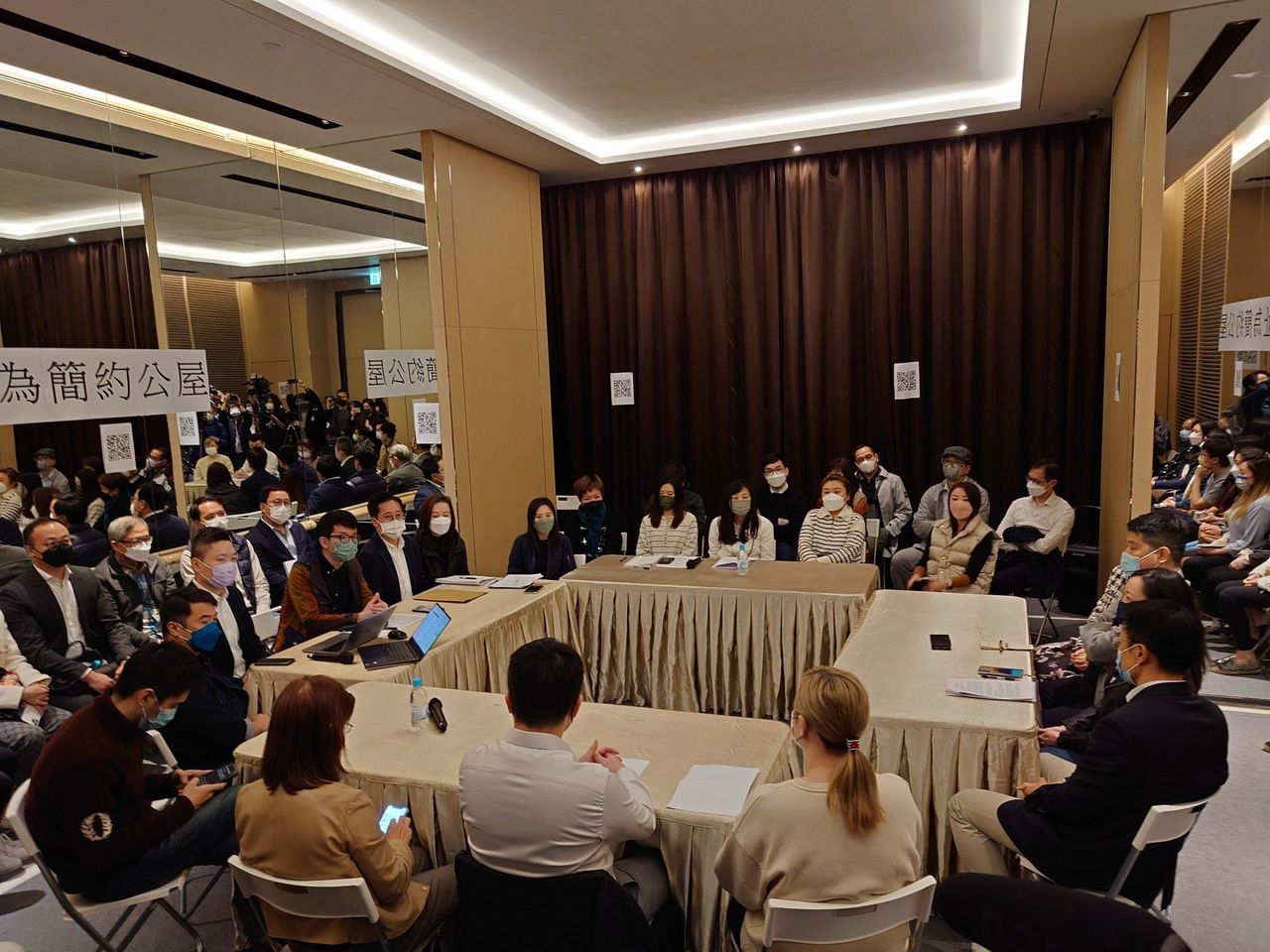 Representatives for Kai Tak residents hold a meeting to discuss follow-up actions against the government's plan to use a prime urban site near their homes for the light public housing scheme.

Lawmaker Kitson Yang Wing-kit, who earlier put on hold a demonstration against the Kai Tak plot choice, said he was considering casting an abstention vote during next Wednesday's public works subcommittee meeting in the Legislative Council, since the government would return the site after seven years.

He added that he would support the project if the government was able to tackle the area's transport issues.

Yang and other Kai Tak district councillors, including Cheung King-fan, will meet Secretary for Housing Winnie Ho Wing-yin on Sunday to discuss the plot.

"Government officials have already said these eight sites are the best but this has not hindered us from expressing our opinion. We are hoping for a U-turn," Cheung said.

Sze Lai-shan, deputy director of the Society for Community Organisation, urged everyone to support the scheme, saying the Kai Tak plot could provide temporary homes in urban areas, where low-income households could see an improvement in their living conditions with shorter commute times to work and school.

"Considering the economic limitations that low-income families face, these urban sites are precious. They can bring a positive impact by alleviating poverty," Sze said. "The Kai Tak site would only be temporarily borrowed to alleviate the city's housing problems. I believe it will not affect the area's development in the long run."