Policewoman says accused was 'very emotional at the time as he kicked up a huge fuss about being searched'.
A policewoman has denied exaggerating the obstruction allegedly caused by the head of Hong Kong's largest journalist union, telling a court he had acted hysterically after officers intercepted him for a search on his way to a reporting assignment.

Constable Leung Man-yee on Tuesday said she had stopped Ronson Chan Ron-sing in Mong Kok last year under the impression he might cause a disturbance at a property owners' meeting nearby.

She told West Kowloon Court that Chan had snubbed her request to show his identity card four times. Instead, the journalist was said to have bombarded her with questions about her job status and rationale for the check.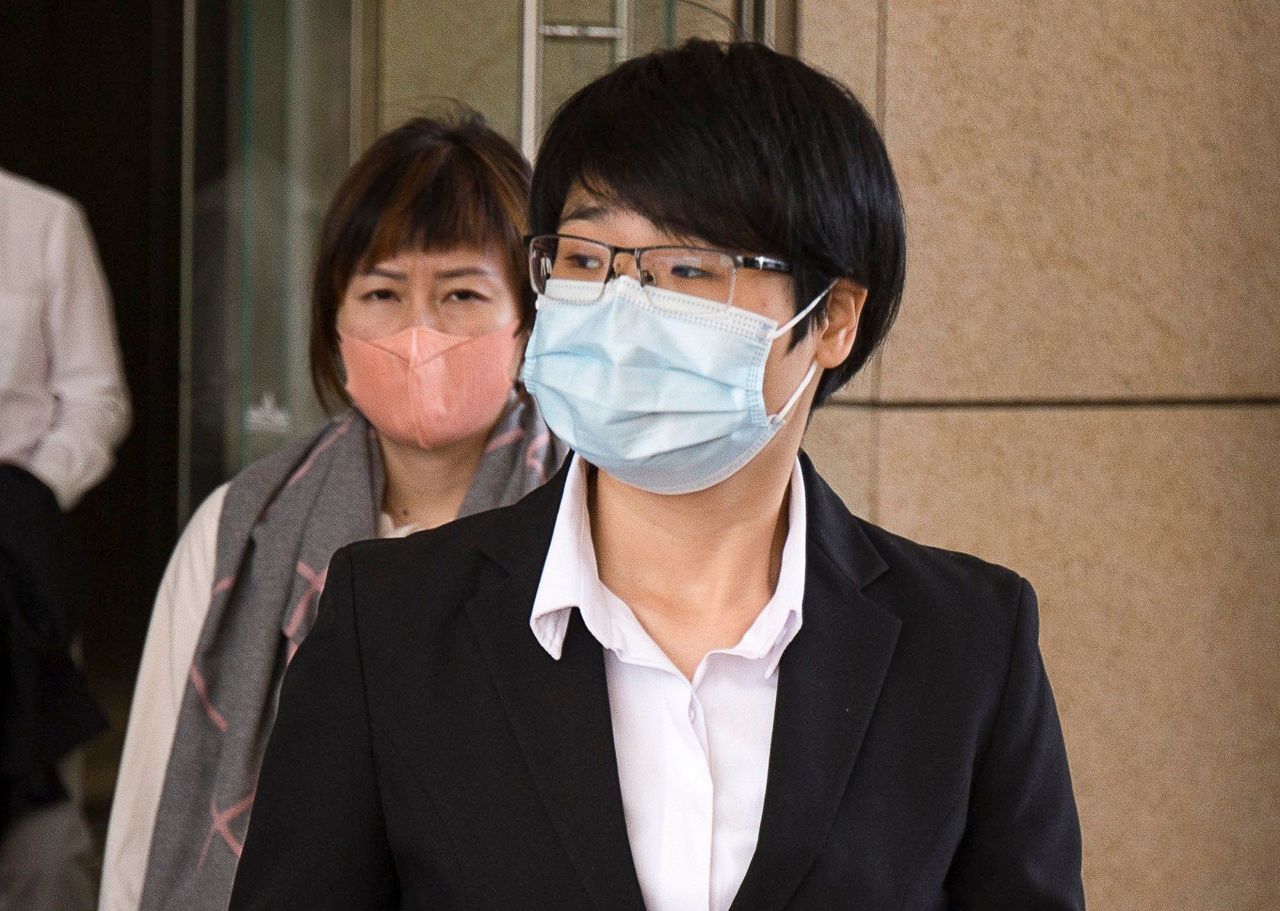 Constable Leung Man-yee leaves the West Kowloon Court after testifying.

"The defendant was very emotional at the time as he kicked up a huge fuss about being searched," Leung said. "He kept asking me why I intercepted him and to which department I belonged."

She dismissed the defence's notion that she lacked a clear recollection of the brief encounter. She also denied overstating the case to increase the chance of securing a conviction.

Chan, chairman of the Hong Kong Journalists Association (HKJA) and a deputy assignment editor at online news portal Channel C, was on trial on charges of obstructing a police officer and an alternative count of obstructing a public officer.

His arrest came just days before his flight to Britain to take up a fellowship by the University of Oxford's Reuters Institute. The court later allowed him to leave Hong Kong and complete the six-month programme on condition that he provide his contact information to police.

Chan and his photographer were stopped on September 7 last year as they made their way to MacPherson Stadium to attend a meeting of property owners at Yuen Long's Long Ping Estate.

The owners' corporation at the estate had been marred by controversies, with residents criticising its management and gaps in its accounting records.

Constable Leung, who was in plain clothes that day, said she found Chan "suspicious" because he had crossed a road diagonally and put his hand on a bag upon being spotted by police.

She said the accused had refused to cooperate even though she had displayed her police warrant card and explained her job title.

CCTV footage played in court showed Chan and his colleague arguing with half a dozen officers who surrounded them on a pavement. The two groups did not have any physical contact throughout the incident.

Another clip captured in a police camera showed the HKJA chairman telling a sergeant: "Do not ever think I will be scared by your loud voice. What's wrong with you?"

A policeman videotaping the ruckus said Chan was subdued because he had "put up a violent struggle".

Defence counsel Charlotte Kong Mei-yi sought to discredit the witness by highlighting the discrepancies in her affidavits, but Leung denied falsifying any part of her evidence.

The lawyer contended it was reasonable for Chan to be wary of the plain-clothes officer and take steps to confirm her identity as he had been subject to doxxing, the malicious disclosure of personal information, after the 2019 anti-government protests. The officer disagreed.

The trial continues before Magistrate Karen Leung Ka-kie.

Obstructing a police officer on duty is punishable by up to two years imprisonment under the Offences against the Person Ordinance. The alternative count under the Summary Offences Ordinance carries a maximum sentence of six months in jail and a HK$2,000 fine.