Experts warn of global warming impact on rising heat levels, concerns for city's most vulnerable residents.
Hong Kong last year experienced its warmest year since records began in 1884, with 11 months of 2021 being warmer than usual, according to an annual summary from the weather forecaster.

The annual average temperature for 2021 was 24.6 degrees Celsius (76.28 Fahrenheit), a single degree increase from the past 20 years, the Observatory said on Friday.

Last year's average maximum temperature of 27.5 degrees and minimum temperature of 22.6 degrees were the highest on record.

March, May and September were particularly scorching months for the city, with the hottest temperature reported on May 23 reaching 36.1 degrees, the joint third-highest on record.

Previously, 2015 and 2019 held joint place as the city's warmest autumns, with the average temperature for both years reaching 26.1 degrees.

The lowest temperature recorded last year was on January 8, one of only 13 cold days identified by the Observatory, when the mercury fell to just 7.7 degrees. Last year, Hong Kong also experienced 54 "very hot" days, smashing the previous record of 47 set in 2020.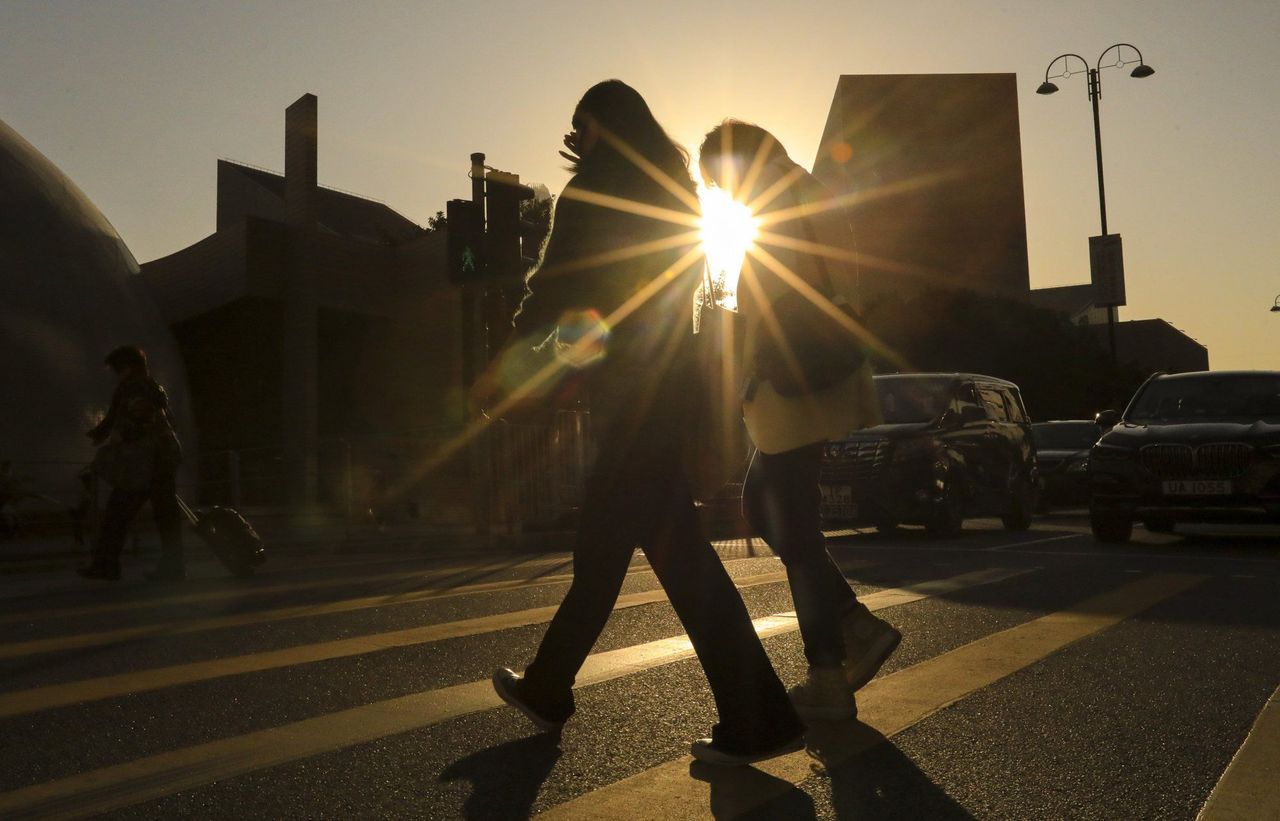 The hottest temperature recorded in Hong Kong for 2021 reached 36.1 degrees Celsius.

Greenpeace campaigner Tom Ng Hon-lam said climate change was one of the largest factors behind the trend for hotter temperatures.

"We have been breaking the records again and again and now this year is the hottest. In the next few years, we will see hotter days than before," he said.

City University Professor Johnny Chan Chung-leung, from the school of energy and environment, agreed that Hong Kong would "definitely" see further temperature increases.

"The impact of this will be more extensive use of air conditioning, which means CO2 will be put into the atmosphere, leading to even stronger global warming," he said. "The extreme heatwaves will affect mostly the poor, especially the elderly, leading to higher mortalities."

The Society for Community Organisation member Sze Lai-shan said the city's 210,000 underprivileged residents living in thousands of poorly ventilated subdivided flats would be badly affected, with many being unable to sleep or stay at home.

The annual total rainfall last year reached 2,307.1mm, which was 5 per cent below the 20-year average of 2,431.2mm.

Meanwhile, the number of thunderstorm days was 41 in 2021, one day fewer than the average figure for the past 29 years.

The Observatory also issued a large number of dangerous weather signals this year, including six red and two black rainstorm warnings.

Ten tropical cyclones reached typhoon intensity or above in 2021, five of which reached super typhoon levels with maximum wind speeds of more than 185km/h.

The Observatory also issued two No 8 warning signals in the space of 60 hours and 40 minutes in October, after tropical cyclones Lionrock and Kompasu both hit the city.

Lionrock, named after Hong Kong's iconic landmark, brought record-breaking rains on October 9 and caused 30 storeys of scaffolding to collapse, killing one woman. The cyclone caught city's forecasters off guard and forced them to change their predictions four times in one day.

Meanwhile, Kompasu, triggered a No 8 warning signal on October 13 which was in effect for more than 23 hours, the longest duration in more than 40 years. Named after the Japanese word for compass, the cyclone left one person dead and at least 20 others injured.

On a global level, early findings from the World Meteorological Organization put 2021 "between the fifth- and seventh-warmest year on record".