City must further leverage technology to harness data and prepare for any possible fifth wave of the virus, Sophia Chan says, as officials prepare to iron out details on fully reopening the border with mainland China.
Hong Kong has not done enough to prepare for a fifth wave of Covid-19, including adopting digital contact-tracing systems to detect and prevent the spread of the pandemic, according to the city's health minister.

Health secretary Sophia Chan Siu-chee made the assessment at the Asia Summit on Global Health on Wednesday, with authorities gearing up for full border reopening with mainland China.

An official delegation led by Chief Secretary John Lee Ka-chiu is in Shenzhen for a top-level meeting with their mainland counterparts on Thursday. They are expected to iron out details including a launch date for the move, and the circumstances under which the arrangement might be suspended.

Officials and experts from both sides of the border had their first meeting on the matter in late September.

A source said Chief Executive Carrie Lam Cheng Yuet-ngor had invited top foreign envoys in Hong Kong to Government House, her official residence, on Tuesday night for a briefing on the border reopening with the mainland.

The government has signalled it will enforce wider use of technology to meet Beijing's requirement for a full border reopening.

Earlier this week, it announced that check-ins via the "Leave Home Safe" contact-tracing app would be mandatory in all restaurants and other leisure venues, such as cinemas and fitness centres, starting from December 9.

"Leave Home Safe" app users are expected to have to submit their check-in records to Hong Kong authorities to benefit from quarantine-free travel to the mainland.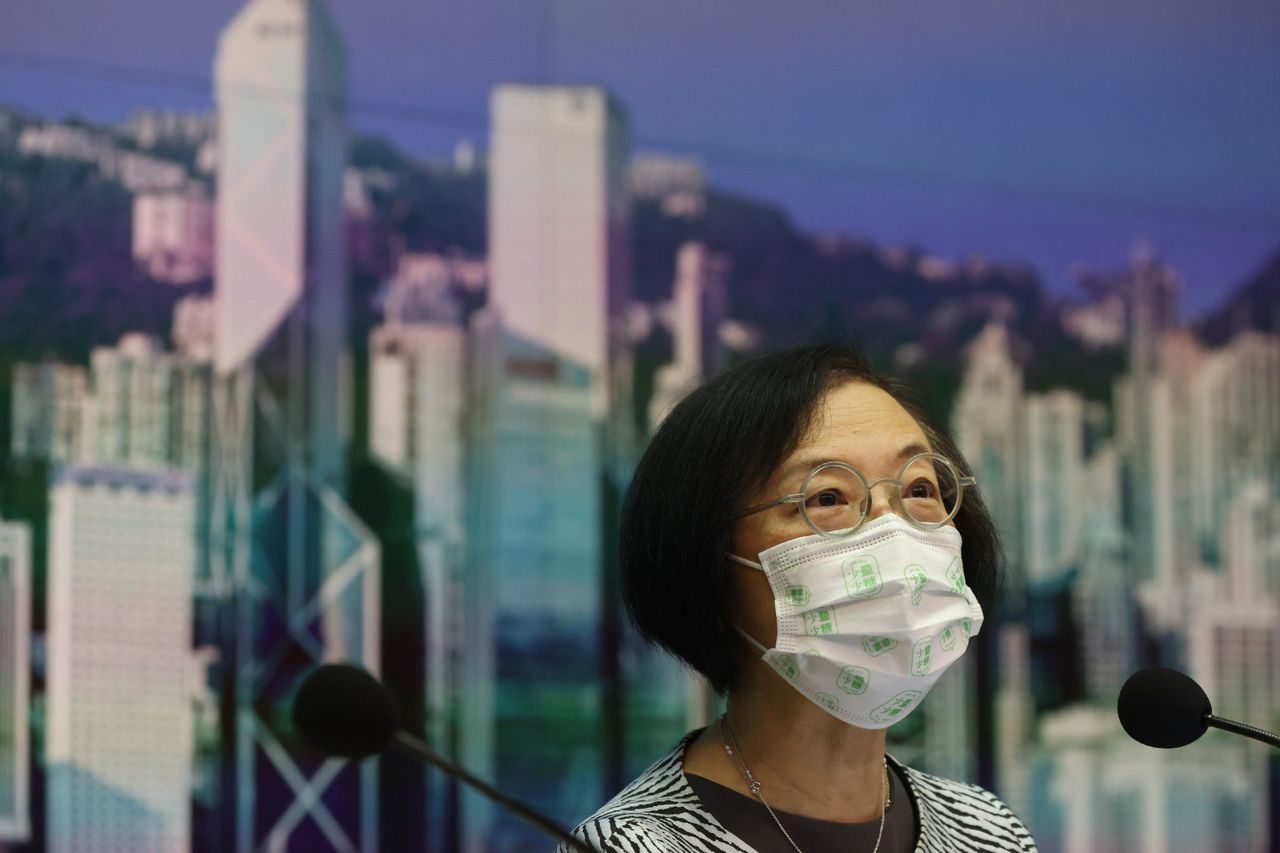 Secretary for Food and Health Sophia Chan also highlighted the need to boost the vaccination rate among the elderly.

Chan said at the summit that the city would need to stay prepared for another wave of infections, and consider the sustainability of its health care system if it were to open up to the world eventually.

She said Hong Kong had made use of technology to build a data dashboard to monitor Covid-19 cases and conduct sewage surveillance to track down suspected cases.

"Leveraging on all this technology is important. But is it enough? I don't think it is enough," Chan said.

"There are many, many areas that we need to further digitalise, in terms of contact tracing, in terms of the databases we are putting together, the health code that we are developing if we are to resume cross-border travel with the mainland. All these are things that we need to continue to push and work on."

Chan also highlighted the need to boost the vaccination rate among the elderly. While 70 per cent of eligible Hongkongers have received at least one dose of the vaccine, fewer than one in five residents aged 80 or above have received at least one shot. About 45 per cent of those in their seventies have received at least one jab.

"There is still a big margin for us to [close] in order to keep our elderly safe in the community," Chan said.