Former Executive Council convenor urges government to remove more red tape in its quest to attract talent.
Hong Kong is not quick, broad or generous enough to woo global talent while suffering from a reputation damaged by social unrest and stringent travel restrictions under the Covid-19 pandemic, former Executive Council convenor Bernard Chan has warned.

Chan, now the executive vice-chairman of think tank Our Hong Kong Foundation, urged authorities to remove more red tape in its talent hunt amid an exodus from the city, as business leaders shared struggles in recruiting from overseas.

"We have been too complacent for too many years because we have been so good. So we don't feel the need to go and tell people to come. Times have changed," said the heavyweight businessman and pro-Beijing politician, at a seminar held by the think tank on Thursday.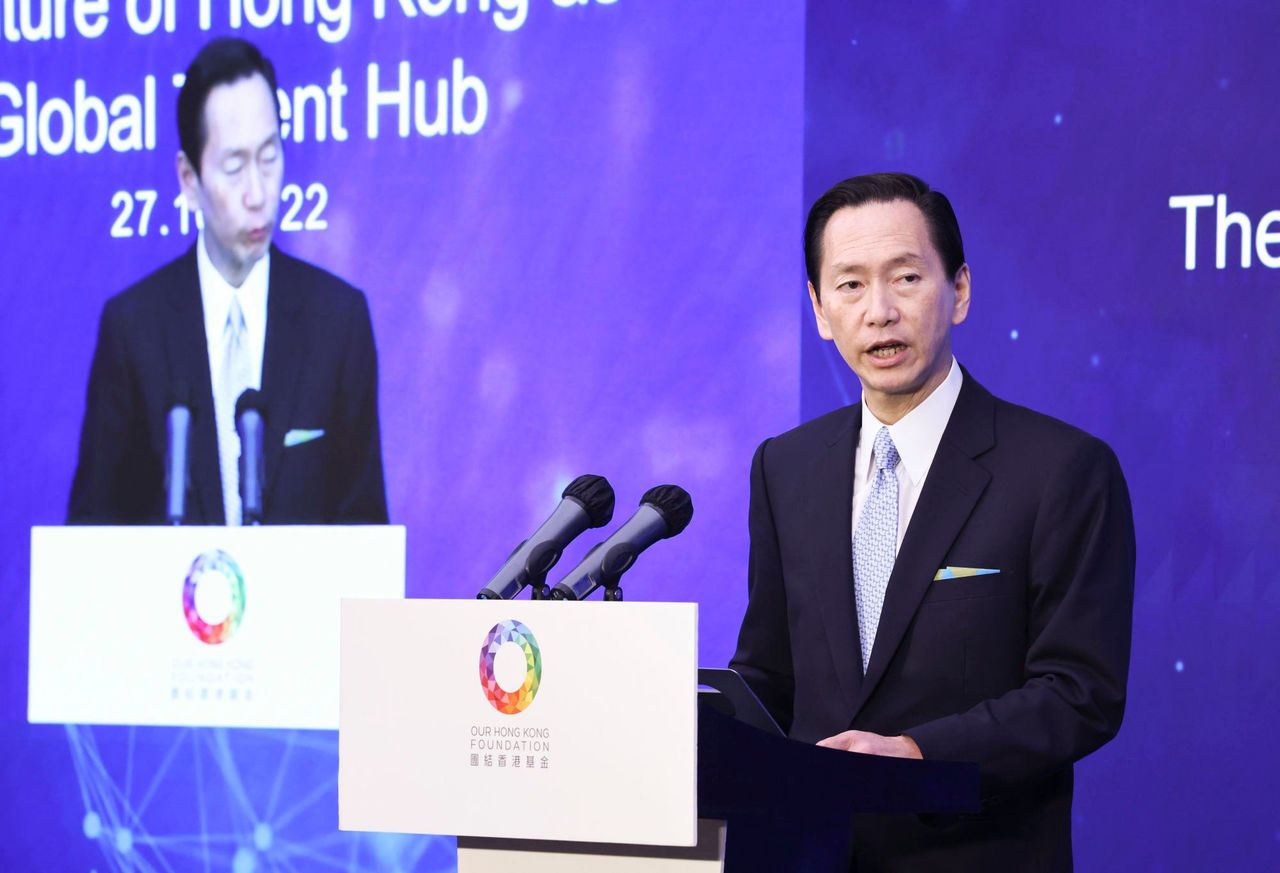 Bernard Chan, executive vice-chairman of think tank Our Hong Kong Foundation, speaks at a seminar.

"We must acknowledge that the social unrest and Covid-19 have brought about reputational and business challenges, followed by a narrative that Hong Kong is no longer the Pearl of the Orient it once was."

He was referring to the citywide anti-government protests in 2019 and the pandemic that began the following year, prompting Hong Kong to impose stringent border restrictions to curb outbreaks.

But even as the pandemic subsided, Chan said, Hong Kong had not caught up with rivals including Singapore and Britain in its hunt for talent, despite fresh rounds of measures unveiled in Chief Executive John Lee Ka-chiu's policy address last week.

"Hong Kong's talent attraction schemes are not quick enough in terms of processing time, not broad enough in terms of talent categories and not generous enough in terms of support," he told an audience composed of business leaders, professionals and diplomats.

Last month, Singapore announced a new work pass for top talent with a monthly salary threshold of S$30,000 (HK$167,500). In June, Britain launched a new visa scheme for graduates from the world's most highly ranked universities.

In Hong Kong, Lee announced moves to give preferential treatment to those who earn HK$2.5 million or more in a year or graduates from the top 100 universities around the world with relevant working experience. A specialised office will be created to attract "strategic enterprises".

The city's government will also allow talent, who become permanent residents, to apply for a refund of the extra stamp duty paid for purchasing residential property in Hong Kong.

Chan, also the chairman of Asia Insurance, said in the face of the "bottleneck of economic growth", Hong Kong authorities should do more to cut red tape and construct a liveable environment which offered far more than "monetary and ancillary support".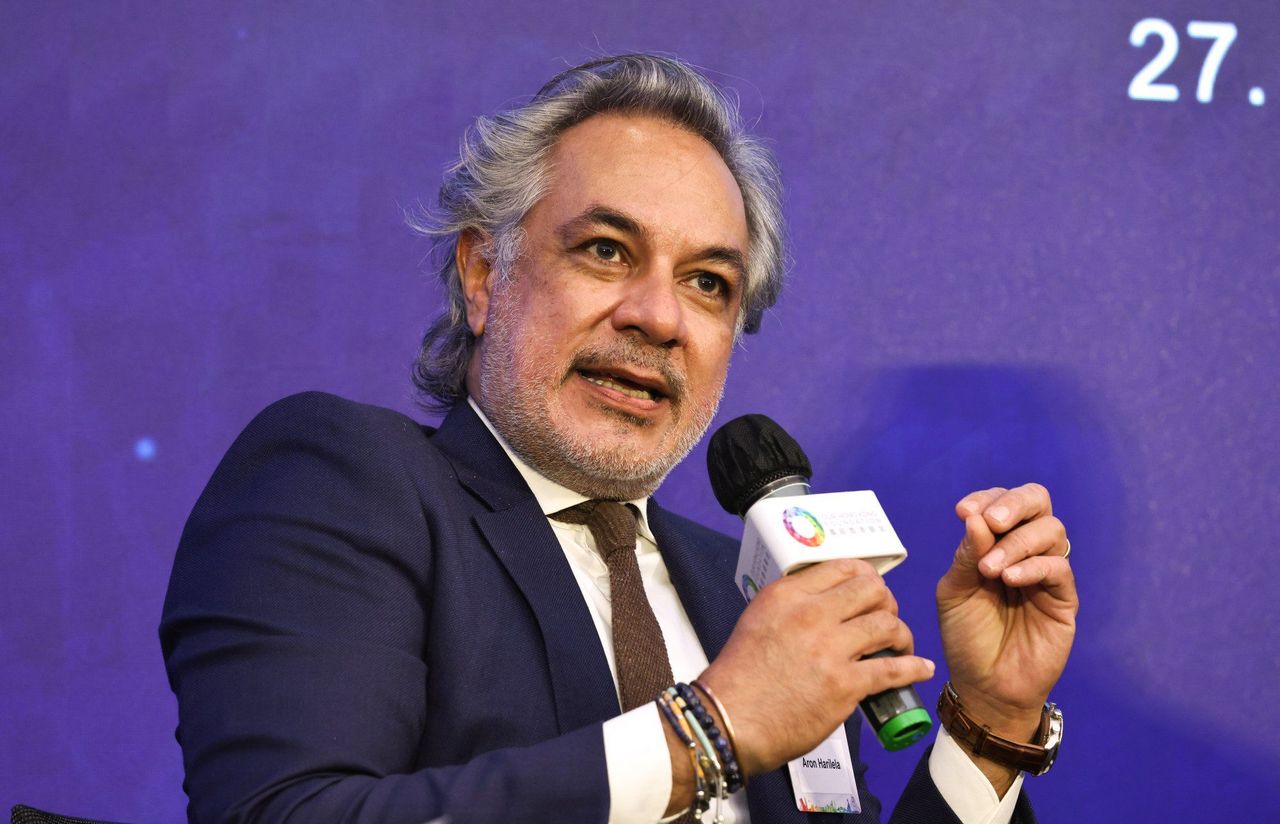 Aron Harilela, Chairman and CEO of Harilela Hotels Limited speaks at a seminar.

Among the business leaders who spoke at the seminar, themed "The Future of Hong Kong as a Global Talent Hub", Aron Harilela, chairman and CEO of Harilela Hotels, shared his recruitment struggles.

"I've lost two general managers and a financial controller within this period and am trying to attract those of the same calibre … But to get anybody from the outside is just impossible," he said.

Arrivals to Hong Kong no longer have to undergo hotel quarantine, but are banned from entering restaurants, among other premises, for the first three days after they land and are subject to medical surveillance.

Hang Seng Bank executive director and chief executive Diana Cesar said the Covid-19 border control measures "exacerbated the pain" in the tug of war for talent.

But she urged the audience to shift the focus to how the financial sector, which now employed more than 200,000 people, should equip home-grown talent with necessary skills for the era of digital transformation.