Local, national policies need to align to link up markets on both sides of the border, Financial Secretary Paul Chan says.
Hong Kong needs fresh strategies in everything from asset management to renminbi promotion if it hopes to take advantage of the opportunities offered by Beijing's latest five-year plan, the city's finance chief has said.

Taking to his official blog on Sunday, Financial Secretary Paul Chan Mo-po laid out his vision for capitalising on the new national blueprint – China's 14th – which was touted in Hong Kong last week during three days of seminars conducted by top mainland Chinese officials and experts.

"Hong Kong needs to have its own strategic planning – from the financial market to other disciplines – for formulating new development directions … to seize development opportunities," he said.

"We need to formulate policies aligned with national policies, for linking up industries and markets on both sides [of the border]."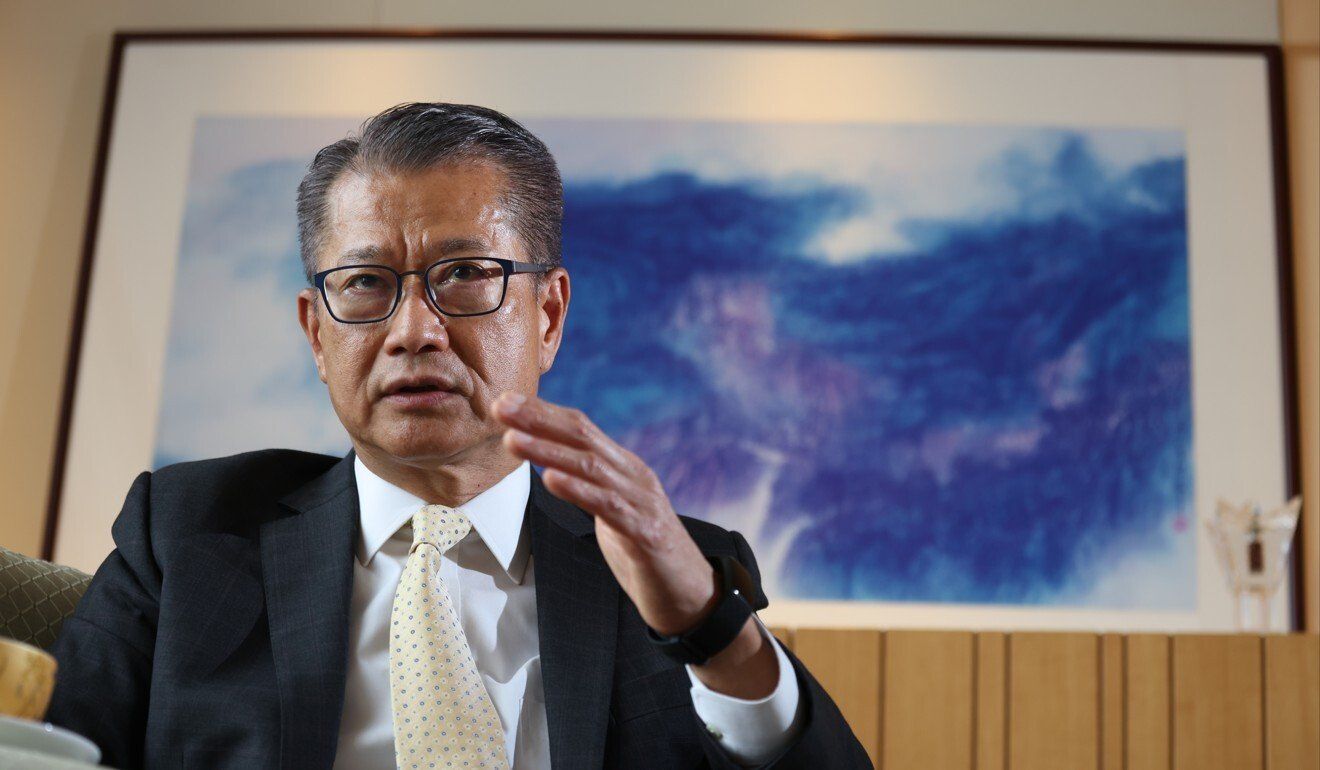 Financial Secretary Paul Chan says a committee he leads is already examining Hong Kong's approach to the bond market.

Members of last week's delegation also mapped out their plans for Hong Kong under the country's so-called dual-circulation strategy, a drive to prioritise domestic markets and home-grown innovation amid global economic instability. The latest five-year plan runs from 2021 to 2025.

Chan on Sunday said speeding up the development of Hong Kong's bond market was the first item on the agenda, and that a review of its "ecological system" was needed, covering everything from how bonds were issued to how they were traded and taxed.

"At present, many bonds are trading over the counter with insufficient transparency," he said. "In fact, there is a need to review the overall bond market's 'ecological system', including their issuance, trading, settlement … to taxation and credit rating services, etc."

He said his Steering Committee on Bond Market Development in Hong Kong conducted its first meeting last week to do just that.

Chan also said the city needed to boost its asset management market, rolling out a broader array of products as well as continuing to promote its green finance policies.

"The impending Wealth Management Connect scheme in the Greater Bay Area will surely attract a greater demand for capital investment and related products," he said.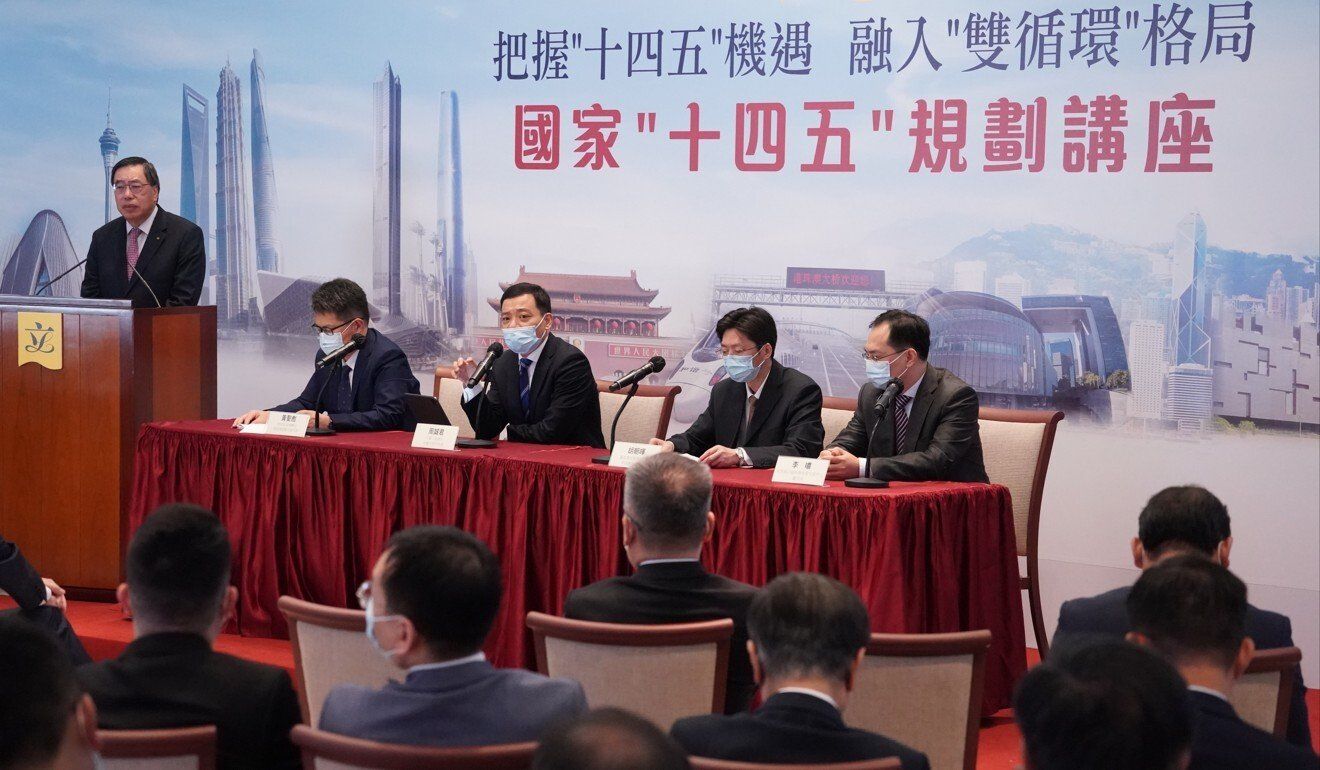 Mainland officials and experts spoke about the country's latest five-year plan during a meeting with Hong Kong lawmakers last week.

The cross-border investment scheme represents the latest move to further open the mainland's financial markets and promote economic integration under the central government's Greater Bay Area development plan. The bay area plan aims to turn Hong Kong, Macau and nine Guangdong province cities into an integrated economic powerhouse.

The Wealth Management Connect scheme is expected to facilitate a total fund flow of 300 billion yuan (US$46.5 billion) in investment product sales.

Chan said Hong Kong also needed to put greater effort into developing the offshore renminbi market to facilitate the national goal of speeding up the currency's internationalisation.

"Hong Kong has the capability to devise more offshore yuan currency converter tools … to enable greater flow of renminbi in offshore markets," he said.

Simon Lee Siu-po, co-director of the international business and Chinese enterprise programme at Chinese University, said a forward-looking financial policy was long overdue in Hong Kong.

"The financial secretary should have formulated new financial policies to complement the country's economic development a long time ago. Now he looks very passive in responding to the national development plan," he said.

Lee said the government could seek to streamline procedures for issuing bonds with tax relief measures to attract international institutions.

"It is important for Hong Kong to attract a pool of traders to boost its bond market," he said.

As for the asset management market, Hong Kong should set its sights on a pool of wealthy mainland big spenders and devise a wide range of products to attract them, he said.