The Hong Kong government has been busy rolling out new measures but its efforts did not appear to be enough until Beijing stepped in over the weekend.
As Hong Kong's daily coronavirus infections keep surging to record highs, many cannot help wondering how the situation has spiralled so much out of control.

To be fair, the government has been following a "dynamic zero-infection" strategy, with Chief Executive Carrie Lam Cheng Yuet-ngor and her top officials involved in pandemic containment all busy rolling out new measures such as limiting cross-household gatherings, shutting down some businesses, and pushing for an expanded vaccine pass system.

Yet it did not appear to be enough until Beijing stepped in over the weekend by forming several cross-border task forces, with Chief Secretary John Lee Ka-chiu supervising operations overall.

Until then, unfortunately, inconsistencies in the government's policies and confusing interpretations of two terms used in mainland China's Covid-19 containment strategy – first "zero infection", then "dynamic zero-infection"– puzzled and troubled Hong Kong's public and businesses.

The city has adopted the mainland's anti-pandemic approach, but the local government has kept emphasising "Hong Kong characteristics". The key argument here is that the city is not ready to undertake compulsory universal testing – the open secret to the mainland's success in quickly curbing outbreaks under the dynamic zero-infection strategy.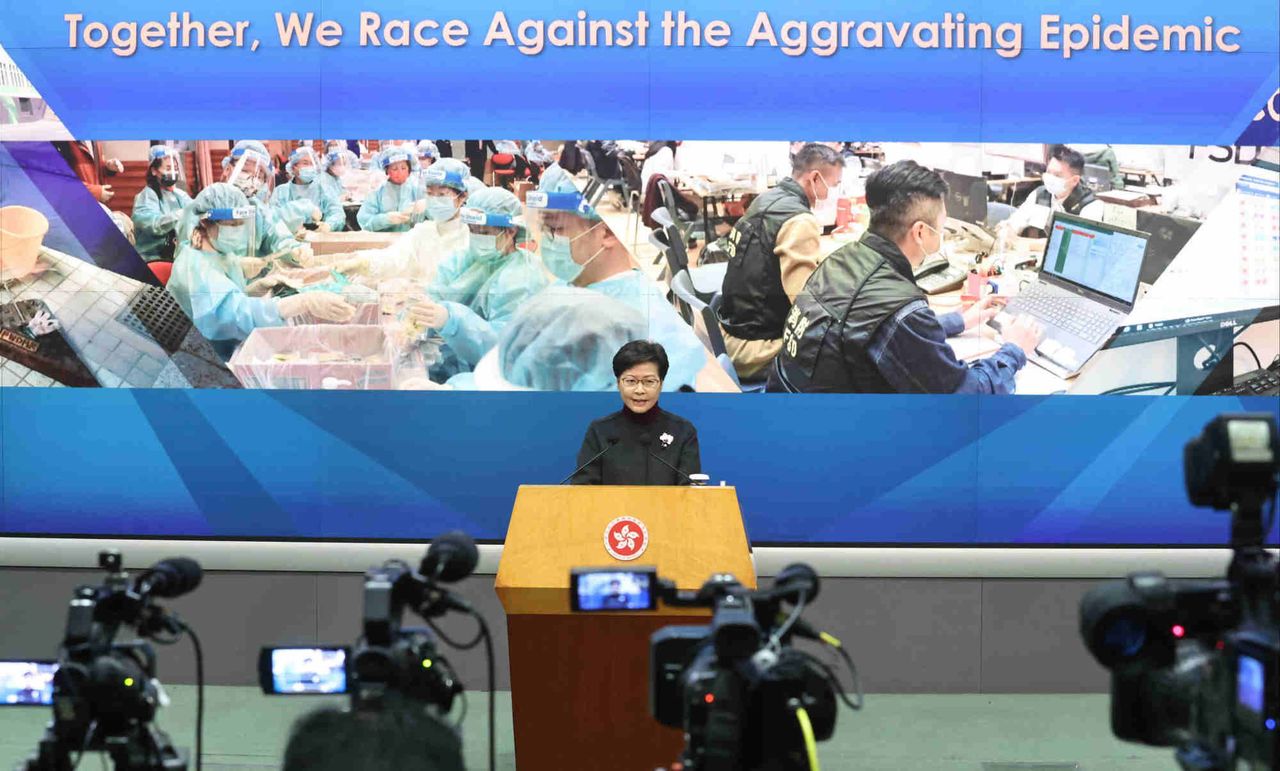 Chief Executive Carrie Lam admitted she could not explain the dynamic zero-infection concept.

Hong Kong officials and experts are not convinced that such a sweeping mandate can be imposed here because of the city's limited testing capacity, as well as the lack of public cooperation. As Lam herself once acknowledged, Hongkongers cannot be forced to do something they don't want to.

That may well be the case but public sentiment could change under new circumstances, leaving us an ironic dilemma: Hong Kong's official narrative has switched from zero infection first to dynamic zero-infection now; but how exactly the concept of "zero" cases should be defined is unclear, while mass testing remains a voluntary option.

The "zero" definition has, however, evolved across the border.

It all started with the forced lockdown of Wuhan, the mainland city where China's epidemic began more than two years ago, with a clear and tough zero-infection goal.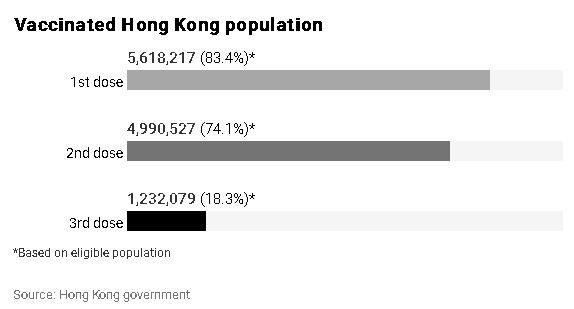 But acknowledging the reality that achieving "zero" cases would be impossible unless the disease disappeared completely, mainland health authorities last year adopted the dynamic zero-infection strategy.

That would entail containing any outbreak swiftly by using a whole basket of measures including mandatory mass testing, fast contact tracing to identify sources, treating patients with a combination of Western and traditional Chinese medicine, and blocking the importation of cases.

In contrast, Hong Kong authorities kept emphasising it would be unworkable to copy-paste the mainland's approach. Interestingly, even the city's leader once openly admitted she could not explain the dynamic zero-infection concept further as she was not the one who initiated it.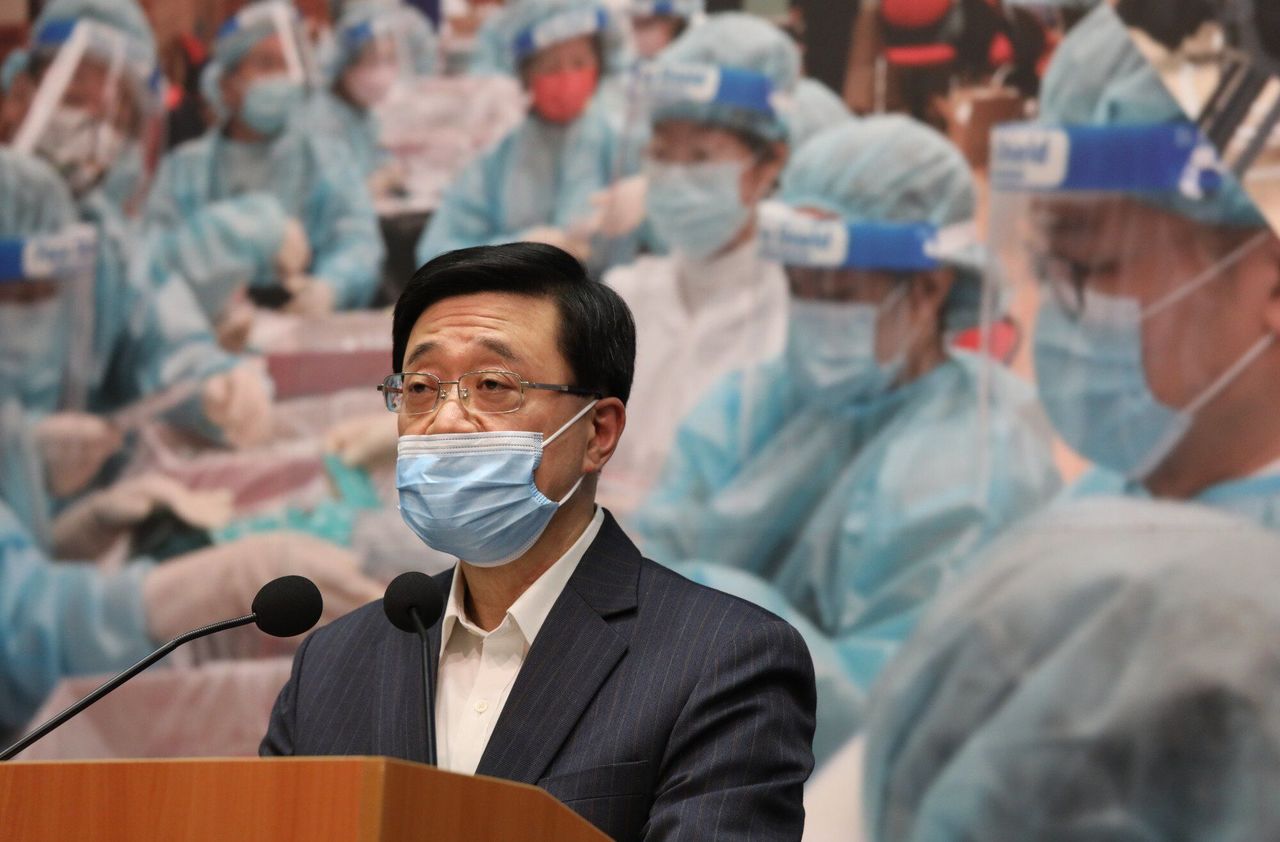 Chief Secretary John Lee will supervise operations.

Hong Kong has opted to follow the mainland in rejecting the West's "living with the virus" approach, yet it is reluctant, or unable, to introduce compulsory testing for all even though that has proven to be a most effective approach for neighbouring cities.

The crux of the matter now lies in how the Hong Kong government can walk the talk, so to speak, in pursuing its own version of dynamic zero-infection.

At this critical juncture of Hong Kong's war against Covid-19, there is no room for any more misconception about the dynamic zero-infection concept.

One major clarification needed is that even for the mainland, dynamic zero-infection does not mean a "zero-forever" scenario – rather, it is about being ever ready to end an outbreak swiftly. Small or big business operators, local or foreign investors, are all looking for hope and a practical way out of Hong Kong's crisis.

At the same time, planning ahead is another key to success under the dynamic zero-infection model, given the problems with the city's quarantine and testing arrangements, and concerns about the readiness of the health care system.

Preparedness, not firefighting, is essential when a crisis explodes. The last thing we need is the government sending out messages that people cannot understand or stomach.