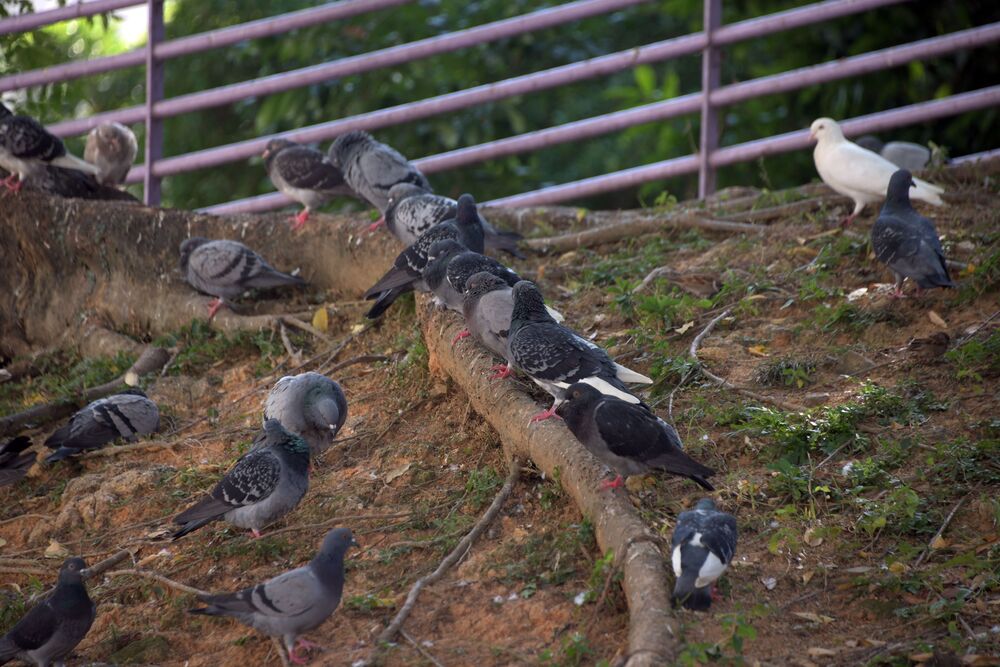 Hong Kong mulls law change to target feeding of wild pigeons
Any Hongkonger caught feeding wild pigeons could face a fixed penalty in the future, said Simon Chan Kin-fung, assistant director of Agriculture, Fisheries and Conservation Department.
His comment came as lawmakers on Tuesday questioned a recent full-scale ban on feeding wildlife in the territory has no effect on those feeding wild pigeons, with the bird classified as a domesticated animal.

The SAR government had on November 4 gazetted a legislative amendment to expand a ban on feeding wild animals to cover the entire city by the end of this year, with the bill tabled in the Legislative Council for "negative vetting."

"Negative vetting" refers to a process in which urgent legislation could take effect before facing scrutiny from lawmakers.

Speaking to lawmakers today, Chan said authorities are now considering classifying wild pigeons as one of the wild animals covered in the ban, with the amendment expected to be tabled in the Legco next year.

The amendment will also introduce a fixed penalty for people caught feeding wild pigeons.

Meanwhile, the official said authorities have continued their effort to tackle the feeding of wild boars.

He said authorities have mobilized some 150 officers across country parks in Hong Kong to enforce the law and have set up surveillance cameras in "wild boar black spots."

Among the black spots, 34 of them no longer saw frequent wild boar activity after a government-led boar cull, according to Chan.