Legislators say more than 110-year-old service is unlikely to go on, with other faster links now available for same price.
Hong Kong's historic intercity through-train service is effectively cancelled, lawmakers have said, as the city's rail operator announced the route suspension would continue despite a high-speed link to mainland China resuming on Sunday.

Legislator Michael Tien Puk-sun, former chairman of the now defunct Kowloon-Canton Railway Corporation, on Thursday said through-train operations were unlikely to continue given Guangzhou East station was now linked to Guangzhou-Shenzhen-Hong Kong Express Rail Link.

"The intercity through-train service will no longer be operated, it is a part of history," he said, adding the line was effectively cancelled.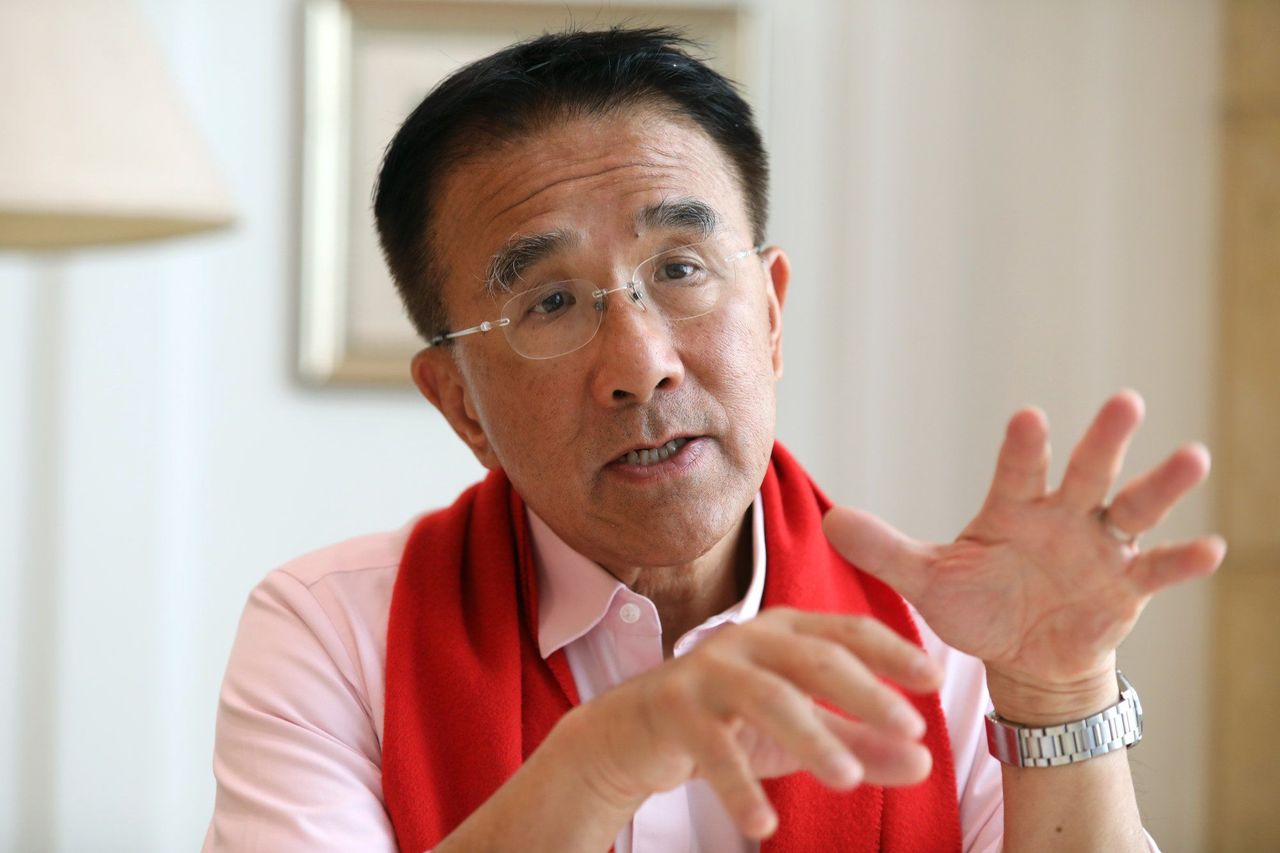 Lawmaker Michael Tien.
Fellow lawmaker Gary Zhang Xinyu, an engineer who served as operations manager at the MTR Corporation, agreed with Tien and said staff for the service had been transferred to other posts.
Faster links than the more than 110-year-old route were now available for the same ticket price with the addition of the high-speed rail terminating at West Kowloon, he explained.
"There is actually no special reason for both routes to still be operating at the same time," Zhang said.
The legislator's remarks followed announcements by the government and the MTR Corp that the high-speed rail service at West Kowloon station would resume on Sunday after it was suspended at the start of the
Covid
-19 pandemic in January 2020.
It covers direct travel to Shenzhen and Guangzhou, as well as the Guangzhou East station, a previous stopping point for the through-train service. New stops are also available at Dongguan and Dongguan South.
Secretary for Transport and Logistics Lam Sai-hung on Thursday morning said authorities would evaluate whether to continue through-train operations in light of the inclusion of the Guangzhou East station in the high-speed service.
Jeny Yeung Mei-chun, the MTR Corp's transport services director for Hong Kong, said the decision behind the ongoing suspension was based on service demand, resource allocation and the new addition to the high-speed rail link.
"In the short term, we don't have plans to resume the intercity through-train service, and we will also keep close contact with the relevant departments," she said.
"As now we have the Guangzhou East station, which is exactly where the intercity service has been serving, we believe passengers have an even better choice with a shorter journey time and where you can have immigration and every process in the same place."
The intercity was introduced in 1911, pausing during the 1937-45 Sino-Japanese war, before services were once again suspended in 1949 when the Chinese Communist Party established power on the mainland.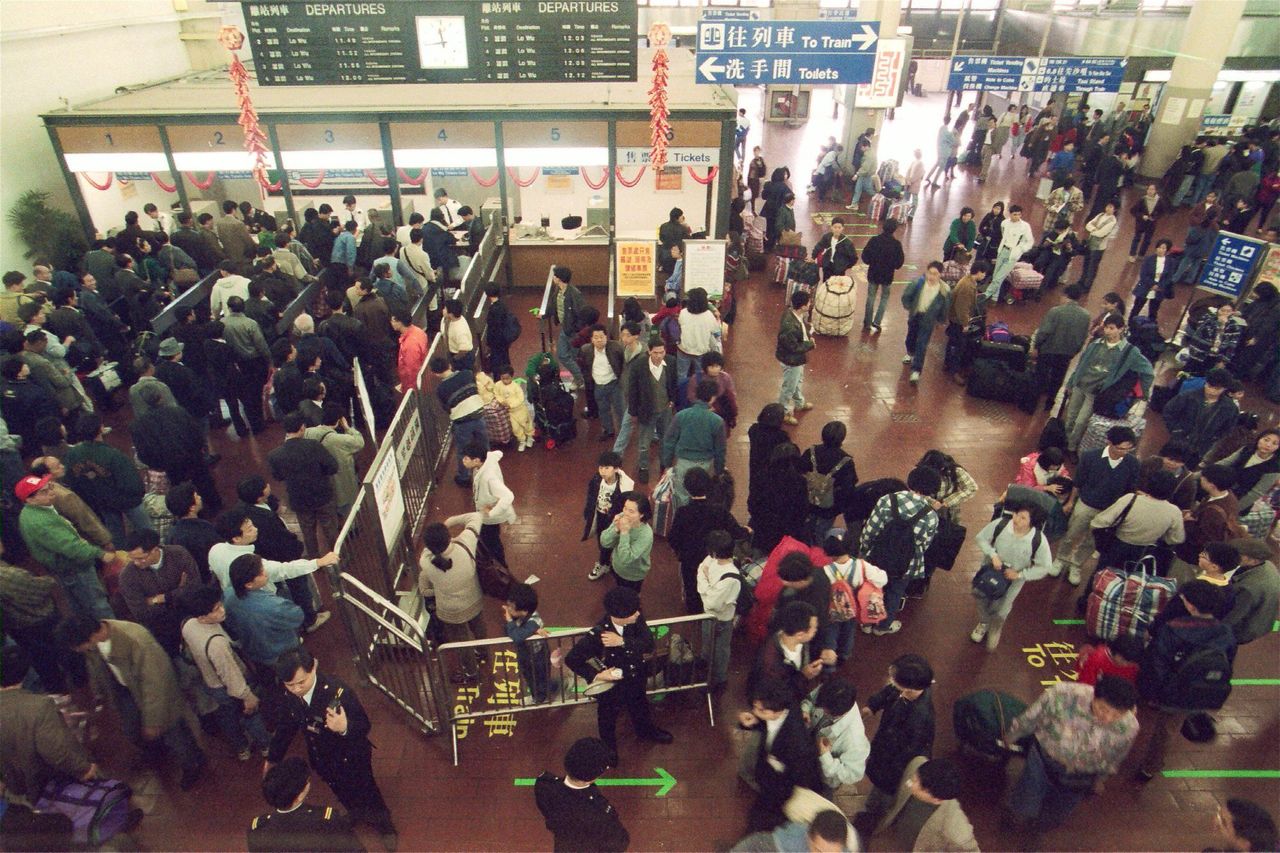 Travellers in 1996 queue at the Kowloon-Canton Railway Hung Hom station for tickets ahead of the Lunar New Year holiday. Photo

During the pause in operations, passengers were required to change trains at the border and walk the 275 metres (300 yards) between the Lo Wu and Shum Chun – now Shenzhen – terminals.

In 1979, the through trains resumed shortly after a historic meeting between then Hong Kong governor Murray MacLehose and paramount leader Deng Xiaoping in Beijing.

It continued to serve as a land gateway for cross-border travellers, especially businessmen between Hong Kong and Guangzhou, as well as play a key role in Shenzhen's opening.

Lawmaker Zhang said Hong Kong and mainland authorities would discuss the matter further before the service was officially cancelled, with the next question being what to do with the now vacant passenger trains.

"I think the main thing that needs to be dealt with is the trains since they were built for the route and cannot be used elsewhere," he said. "So how do they deal with the trains? Whether they should be sold or scrapped? I guess they will have to consider this."